Montblanc Great Characters Edition - Luxury Retail
The Montblanc Great Characters Edition honors Andy Warhol
The well-known brand Montblanc decided to celebrate one of the greatest artists of our century, the brilliant Andy Warhol, in their signature way: by launching a gorgeous collection of themed-pens, inspired by the works of the artist.
Called the Montblanc Great Characters Edition, this collection includes three beautiful pieces, a roller ball, a fountain pen and a ballpoint pen, each of them amazing in their own way. For instance, the roller ball and fountain pen will show off a stainless-steel cap, adorned with images of four Tomato Soup tins.
The ballpoint pen, on the other hand, incorporated this design all over its body, with the cobalt blue resin body of the pen contrasting with the vivid orange rings, thus hinting at the artist's vision of his Campbell Soups series. The cap ring even features the artist's signature quote: "Art is what you can get away with".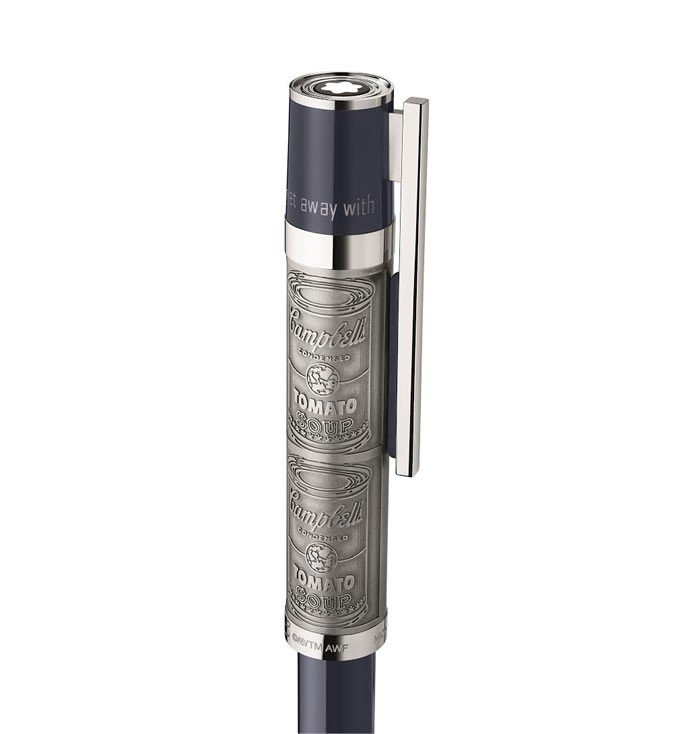 Featuring a $940 price-tag, the Andy Warhol-themed fountain pen comes with a handcrafted, rhodium-coated gold nib that was engraved with a small dollar sign. The Roller Ball will set you back by $805, while the ballpoint pen retails at $750.
Also worth mentioning is the Andy Warhol Limited Edition 1928 series, featuring four brightly colored blooms on its cap and quote on the silver barrel: "You need to let the little things in life that would ordinarily bore you suddenly thrill you."