Maserati Quattroporte limited edition Ermenegildo Zegna - Luxury Retail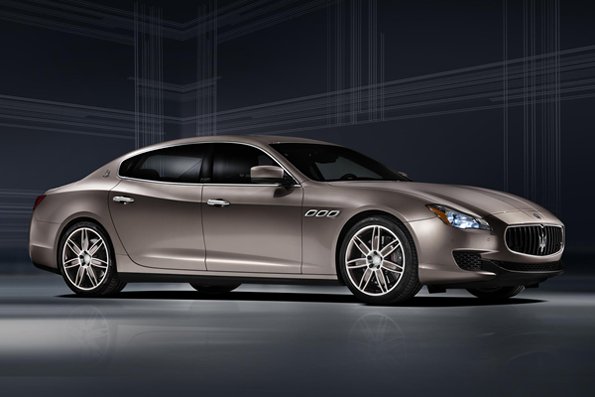 Maserati is launching a limited edition of its Quattroporte his limousine Grand Touring with the Italian fashion house very menswear Ermenegildo Zegna.
A long-term partnership for two leading names of Italian style
With two houses as luxurious as Zegna and Maserati can only expect to be confronted with something that includes all relevant codes and dna premium of one and the other. Presented there are already a few months , this concept will be officially and publicly unveiled at the next Frankfurt Motor Show , the International Motor Show in Frankfurt , which starts on September 12 . A few days of patience to have absolutely all the information on this special Quattroporte ! We can already be sure of one thing , this car will be a subtle blend of craftsmanship and technology.
I do not know if like me you are interested in this "outer clothing" moving between bronze and gold livery but this is the high-tech with the use of ultra-thin aluminum pigments and a layer of dark varnish which gives the sensation of depth of color . The design of the car does the rest. You can imagine , we design and buildup inside to Zegna. Control of textiles, leather, is present and gives great look to this interior in shades of mocha and greige . Here we approach the sophistication of other manufacturers even more luxurious , with wood hounds on the dashboard , center console , door panels , the fabrics chosen for the headliner , seats, sun shares . A soft and warm sobriety.