Maleficent's Shoes - Luxury Retail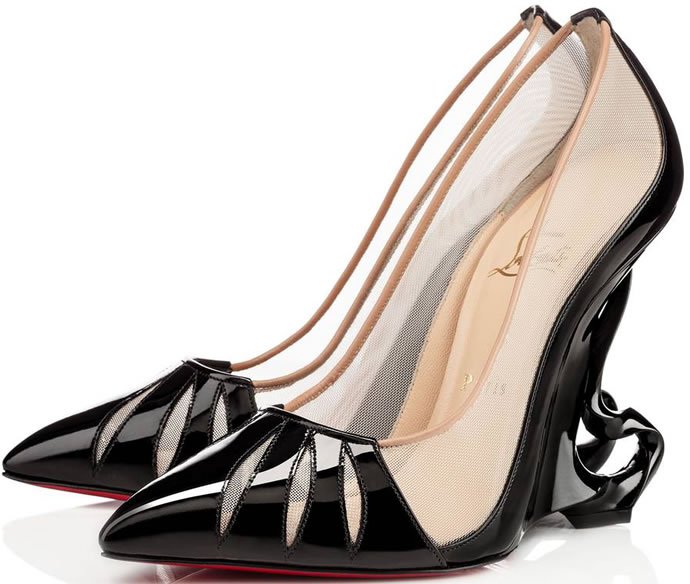 The fantastic Disney movie Maleficent put a dark twist on the classic tale of Sleeping Beauty, and Angelina's portrayal of the sinister yet alluring fairy character was purely spectacular.

Created entirely by hand
During the promoting tour for the movie, the actress wore a fabulous pair of pumps called Malangeli, which were created by none other than Christian Louboutin.
As with all other shoes signed by the famed artisan, the Malangeli shoes feature red soles but they stand out even more thanks to a specially sculpted heel that resembles tendrils of smoke. The nude mesh that envelops the sides of the shoe was inspired by Maleficent herself and gives off an "illusion of magic".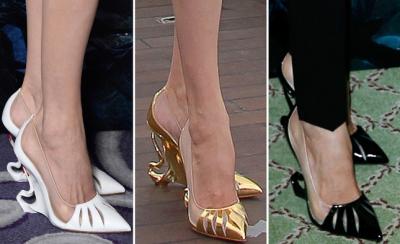 The footwear is being created entirely by hand at Louboutin's atelier in Paris, and it is being made-to-order for a price of $1,600. Available in 4 colors (black, white, gold and red), the Malangeli shoes will soon become highly coveted by Angelina Jolie fans and fashionistas from all over the world.