Louis Vuitton with the America's Cup - Luxury Retail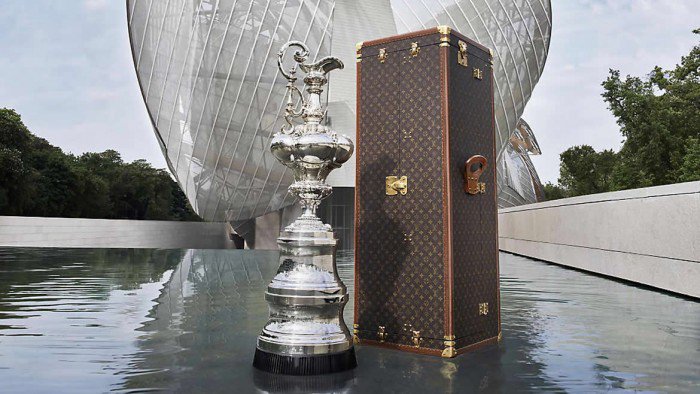 Louis Vuitton Unveils The Bespoke Case For America's Cup Trophy
Louis Vuitton announces its new partnership with the America's Cup, the oldest trophy in international sport, dating back to 1851. LVMH also unveiled the case that will be used to transport the America's Cup trophy. The bespoke case, which is complete with the fashion house's iconic logo, was specially created for the coveted trophy.
Boasting of one of the longest partnerships in the world of sports, for this 35th edition, the French Maison is renewing its commitment to the America's Cup by becoming the title partner of the America's Cup World Series, the America's Cup Qualifiers and Challenger Playoffs, as well as the presenting partner of the America's Cup Match.
For Louis Vuitton, this partnership represents more than simply supporting a great sporting event, it also reflects the trailblazing spirit that has characterized Louis Vuitton from its beginnings and still holds true today.
Michael Burke, chief executive officer at Louis Vuitton, spoke about the association, – "Louis Vuitton has been proud to partner with the America's Cup over the years. Today we are making a more comprehensive commitment, one that will allow us to work together on this mythical race." He also added, "The America's Cup, the holy grail of yachting, that sees challengers racing across the oceans becomes a life long quest. The freedom, courage, skill and competence that it requires reflect the true spirit of Louis Vuitton."