Louis Vuitton Windows Book - Luxury Retail
Louis Vuitton Windows Book Launches In New York
Louis Vuitton captures its elaborate window displays in print with the launch of Louis Vuitton Windows book in New York. The hand-bound oversize Ultimate Collection edition by Assouline reveals the creative works and opens the window into the world of Louis Vuitton.
The window displays have been documented and preserved in the fashion brand's latest 168 pages book.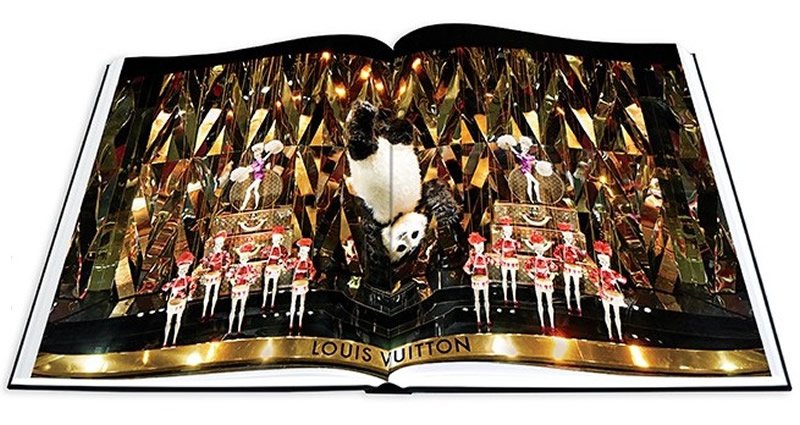 Undoubtedly, the windows of Louis Vuitton's storefronts have always triumphed in grabbing the attention of onlookers and ardent shoppers. Outstanding spectacles such as a colossal roller coaster, gleaming golden dinosaur, panoply of brightly colored hot-air balloons, or a universe of polka dots manage to make the jaws drop and push eyes wide open.
With an oeuvre of over thirty-five displays, creators Faye McLeod and Ansel Thompson bring the windows of one of the world's leading luxury brands to life with their unparalleled magic. Featuring an introduction by The New York Times fashion director and critic Vanessa Friedman, the exclusive collectors' item from LV stable also boasts of over 150 illustrations and hand-tipped images.
A must-have for a book worm who is enthralled by the fashion world, the Louis Vuitton Windows is up for pre-order for $845.
Assouline also tops it by giving out a complimentary tote bag (though not Louis Vuitton branded) with every purchase of the Louis Vuitton Windows Ultimate Collection edition.