Louis Vuitton SS24 hot air balloon show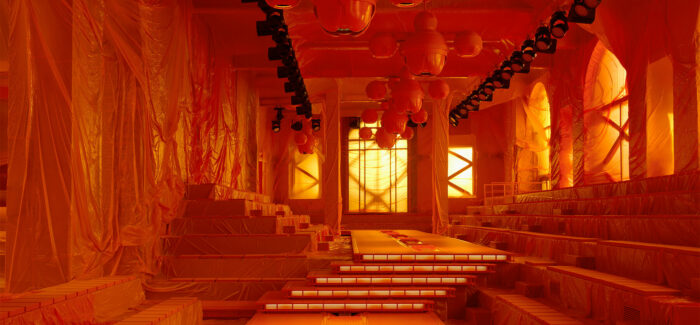 Louis Vuitton SS24 show taked flight within vibrant hot air balloon-inspired installation
During Paris Fashion Week, Louis Vuitton unveiled its Women's Spring-Summer 2024 Show against a captivating hot air balloon-inspired backdrop.
Louis Vuitton collaborated with James Chinlund to create an immersive show venue that mimicked a hot air balloon… inspired by the spirit of travel so dear to the maison.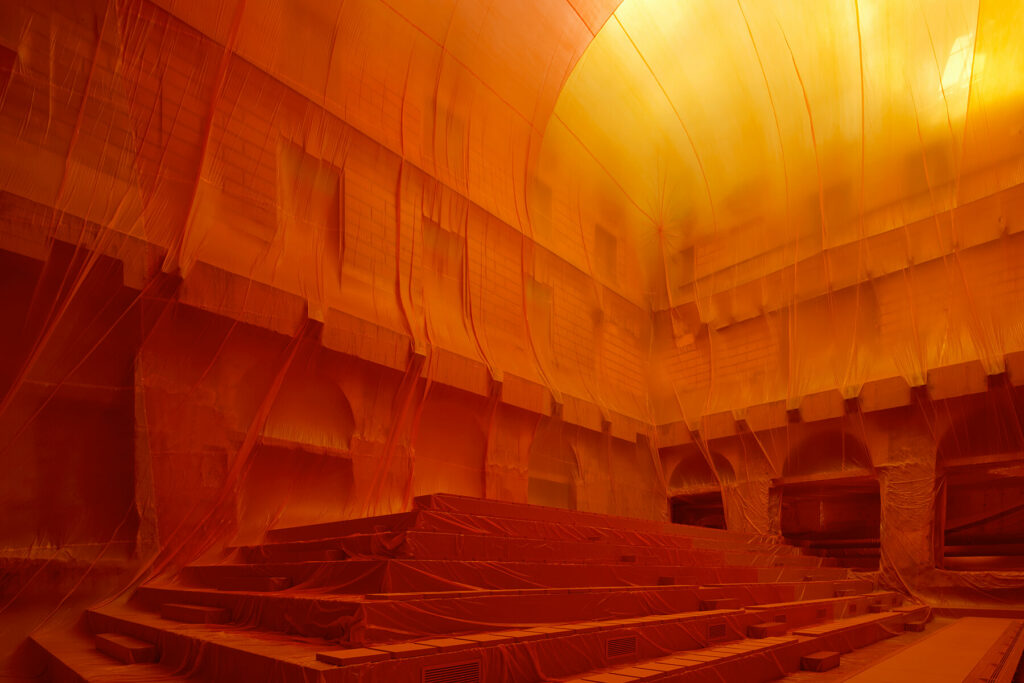 No one would ever have guessed about Louis Vuitton's show venue this season. The address suggests Louis Vuitton's historical boutique that is currently under renovation but was transformed into a majestic orangey site conceptualised by production designer James Chinlund.
LOUIS VUITTON SHOW EVOKES A SENSE OF ADVENTURE
For the third time, Louis Vuitton creative director Nicolas Ghesquière worked with production designer, James Chinlund who conceptualized the show scenography in collaboration with Spanish production agency, Penique.
Penique focuses on ephemeral installations, notably an inflatable balloon-like structure made from Low-Density Polyethylene which grows and expands to fill the space and transform it with a new light, a new texture, and a new monochrome color.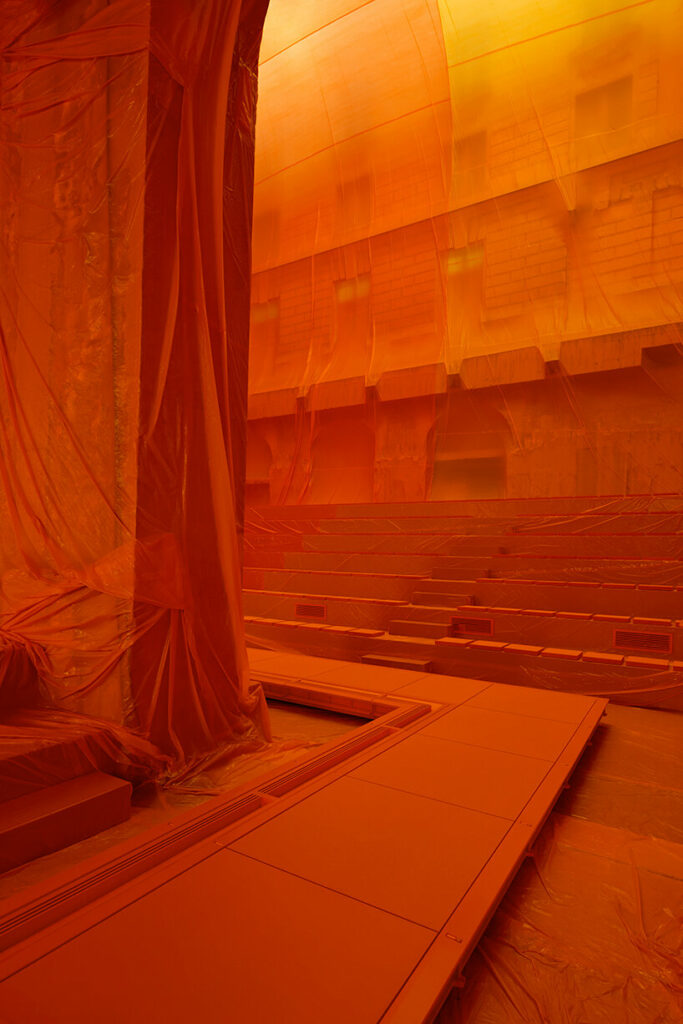 Chinlund has also developed globular chandelier lighting to illuminate the space. In this dreamlike installation, attendees are invited to immerse themselves in the warm glow of summer sunlight that envelops the entire set.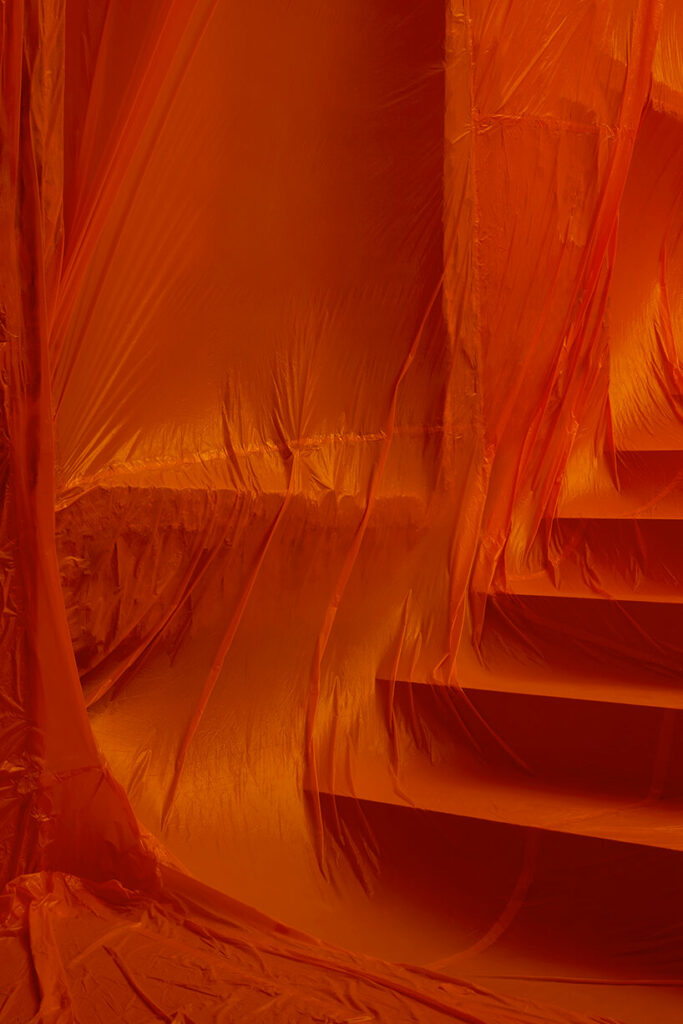 Using this particular material is also a chance for Louis Vuitton to undergo its strong approach towards circular creativity. The material will later be re-used into a number of dense, rigid 'painting-like' structures in the window's display production.
The hot air balloon theme becomes the protagonist of the collection itself with a wardrobe made of volumes and contrasts: balloon hems on oversized jackets, parachute sleeves on blouses, fluid and draped skirts that move gracefully in the wind and slits in tailored outerwear that fall like ribbons.
Most looks boast a vintage feel with muted bright tones touched on the mod color-blocking of the '60s, the maximalism of the '80s, and the languid quality of the '90s.
Finally, Ghesquière paired it all with woven leather high-heeled shoes that looked like a knotted handkerchief and showed off a long series of gorgeous bags.