Louis Vuitton Pop-up Store in Harrods - Luxury Retail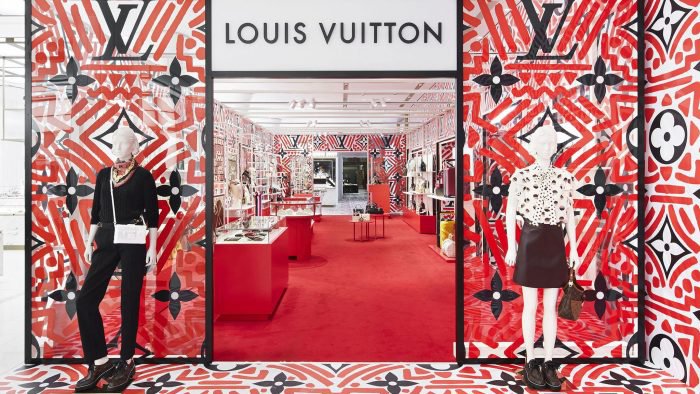 The new pop-up space showcases Louis Vuitton's Crafty Collection
HARRODS is opening a new pop-up space that will exhibit three Louis Vuitton women's capsule collections, undergoing a transformation for each new presentation.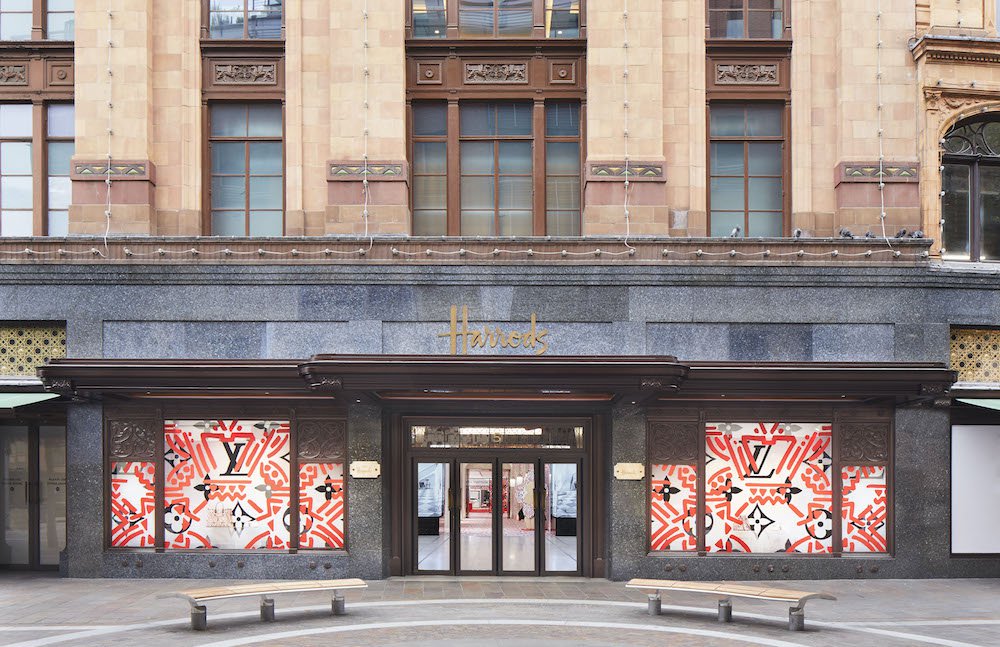 The entire Harrods pop-up space is adorned with the Louis Vuitton Crafty motif as well as ultra-graphic prints. Guests will also encounter Vivienne – the brand's mascot who has been reimagined for Fall-Winter 2020 and will presented with an artistic flair, showcasing a paintbrush and palette.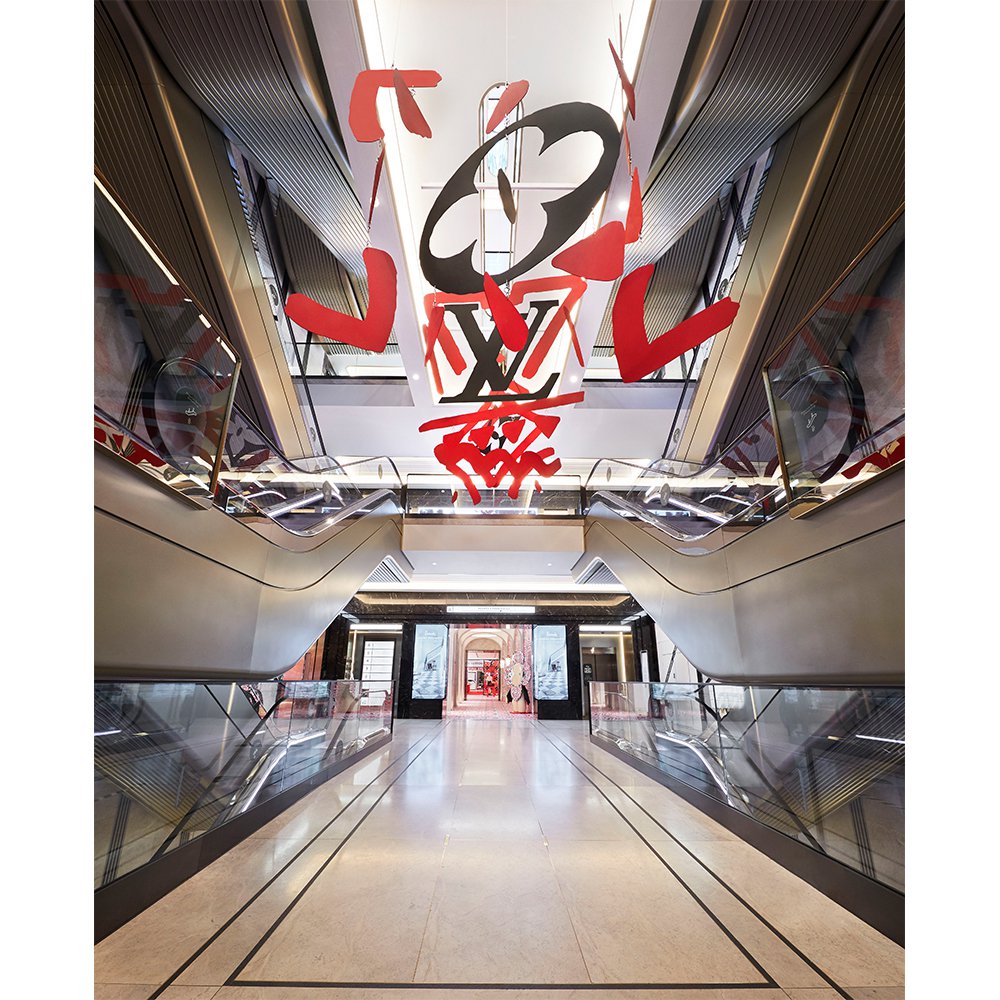 The first collection to be exhibited is LV Crafty, a luxury leather range characterised by a reimagining of the classic Louis Vuitton monogram.
The new Louis Vuitton Crafty Collection draws inspiration from graffiti art and neo-expressionism – two artistic movements from the second half of the 20th century. Available in two colour schemes – cream with red or cream with warm caramel, the new pop-up offers bags, accessories, shoes, ready-to-wear and luggage in the exclusive designs. LV Crafty also appears on some of the Maison's most iconic pieces such as the Onthego, NéoNéo and Boite Chapeau Souple bags.
The collection embodies the union of classic Louis Vuitton craftsmanship and a bold abstraction of their signature monogram and colour ways.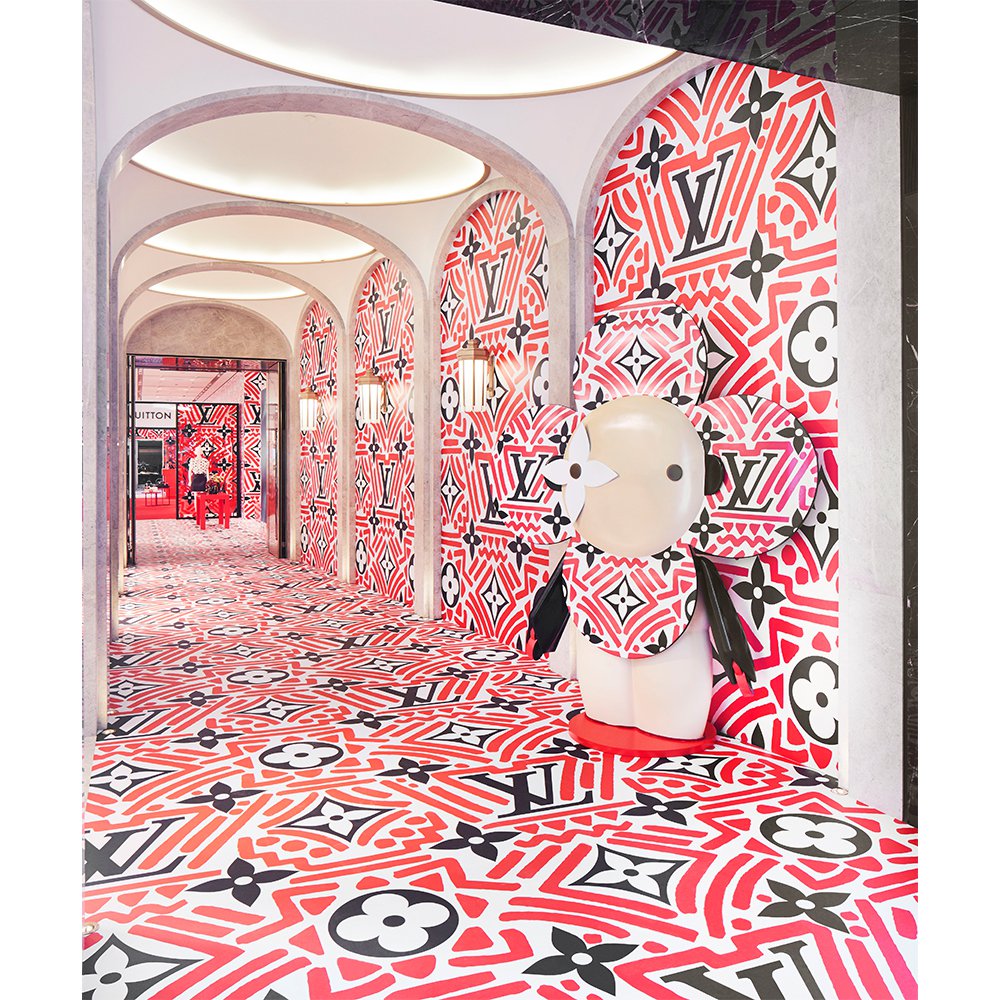 The Harrods pop-up will showcase the LV Crafty range alongside a life-size, Crafty-monogrammed Louis Vuitton mascot, and interactive digital screens: an exciting new space to explore Louis Vuitton's bold new collection.