Louis Vuitton limited edition book of illustrations - Luxury Retail
Louis Vuitton drops a limited edition book of illustrations by Ruben Toledo priced at whopping $9,000
Staying true to their origin as a luxury travel brand, Louis Vuitton has released an original edition of 30 portfolios of Ruben Toledo's beautiful travel-inspired illustrations.
The brand has showcased travel books in the past, but this new offering is truly something special.
The collection of artwork, which include 15 drawings printed on pure cotton paper, comes with a monograph of the Cuban artist's work for the Louis Vuitton City Guides between 2000 and 2012 and is presented in an elegant drawing box.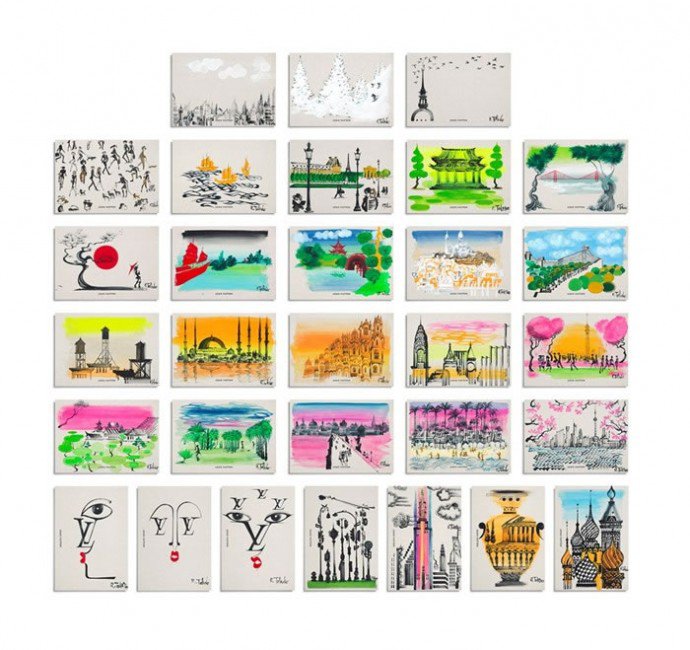 Each box has been personalized with an original artwork by Toledo, designed in Paris in September 2014. The 138 page book contains 108 illustrations and is available in English only. Production is limited to just 30 copies so art aficionados will understand why it carries a daunting $9,000 price tag. Destinations seen in this limited edition include Athens, China, Copenhagen, Courchevel, Hong Kong, India, Istanbul, Japan, Kyoto, Miami, Moscow, New York, Paris, Prague, San Francisco, Shanghai, Singapore and Tokyo. All boxes are bound in canvas and are hand-painted by Toledo with each edition bearing a serial number between 1 and 30.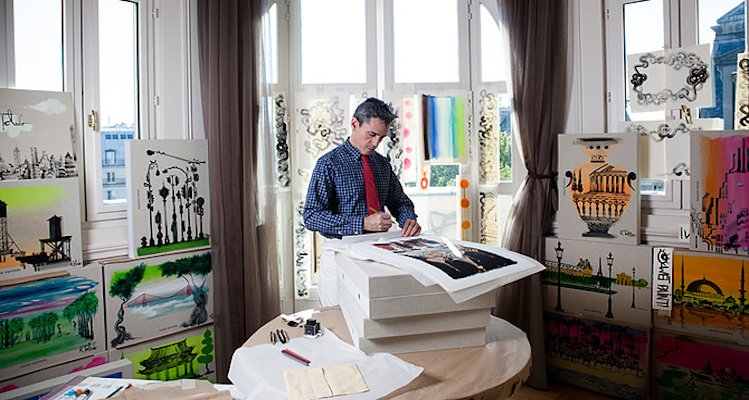 Ruben Toledo is a NY based celebrated painter, sculptor, illustrator, fashion chronicler and critic. His wife is designer Isabel Toledo whose famous designs have been worn by Michelle Obama.