L'oreal Color Riche by Chopard - Luxury Retail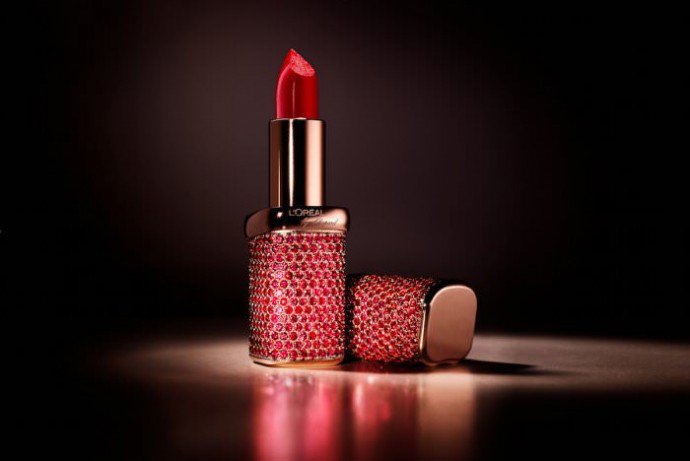 The most exclusive lipstick
When two of the world's most glamorous brands come together, you can be sure that the result will be creative, compelling and memorable. 
Featuring a gold tube studded with glittering, blood red rubies, the lipstick is a glorious tribute to the iconic Color Riche lipstick. In the images, you see Chopard artisans applying each ruby by hand, to slowly create this masterpiece. The care and attention to detail is the same as you would see in any show-stopping piece of Chopard jewelry.
On the inside, is a vibrant red lipstick bullet formulated with rich color pigments and micro oils to keep your lips nourished. A coat of this fiery red color is the perfect finish for any beauty look from vintage Hollywood glamour to femme fatale. Only one of these highly exclusive lipsticks has been produced by L'Oreal and Chopard.
This one-of-a-kind lipstick will be displayed a few special events before being auctioned off for charity.