Loewe opens Pop-Up Store in Ibiza & Saint Tropez - Luxury Retail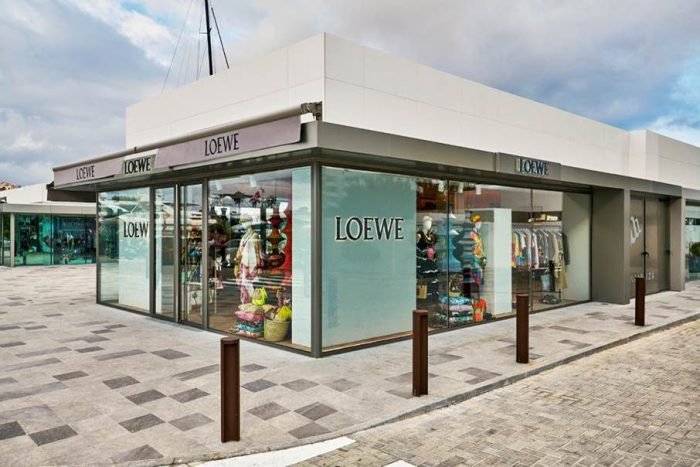 Loewe returns for the 'sun and beach': opens in summer in Ibiza and Saint Tropez
Loewe travels to the coast this summer with new seasonal shops in Ibiza and Saint Tropez.
In the Balearic city, the brand has been installed at number 20 of the Passeig Joan Carles I, in a space that opened its doors on July 3; in the French town, the ensign opened its ephemeral point of sale on June 26 at calle François Sibilli, 23. Both stores will remain open until mid-October.
Loewe in Saint Tropez
In a traditional shop with a vaulted door and large windows, the Spanish label presents its Paula's Ibiza collection.
While Loewe relied on the design and decoration of its original stores, it also drew inspiration from the city of Saint-Tropez for the occasion, with excellent finishes in pine wood and clay. The boutique also took up all the codes of Paula's Ibiza collection with a colourful tie-dye floor and multicolored lanterns, echoing the season's prints, which decorate the shop windows.
Inside, there are ready-to-wear pieces for men and women, bags, leather goods, shoes, glasses but also accessories such as scarves and shawls. The selection includes Loewe's emblematic Basket, Puzzle and Balloon bags in neon colors for the occasion.
Loewe in Ibiza
The spanish house luxury brand, Loewe, opens this June 30th a pop-up store. The boutique will be selling the exclusive collection created with the brand Paula's Ibiza during the summer season.
The designer of the brand Paula's Ibiza -Armin Heinemann- collaborated with the creative director and designer of Loewe -Jonathan Anderson- to create the exclusive collection of clothing and bags. Heinemann's designs are characterised by its mythical prints and original designs. Anderson, on the other hand, has an emotional connection with Ibiza since he used to spend the summers of his childhood there.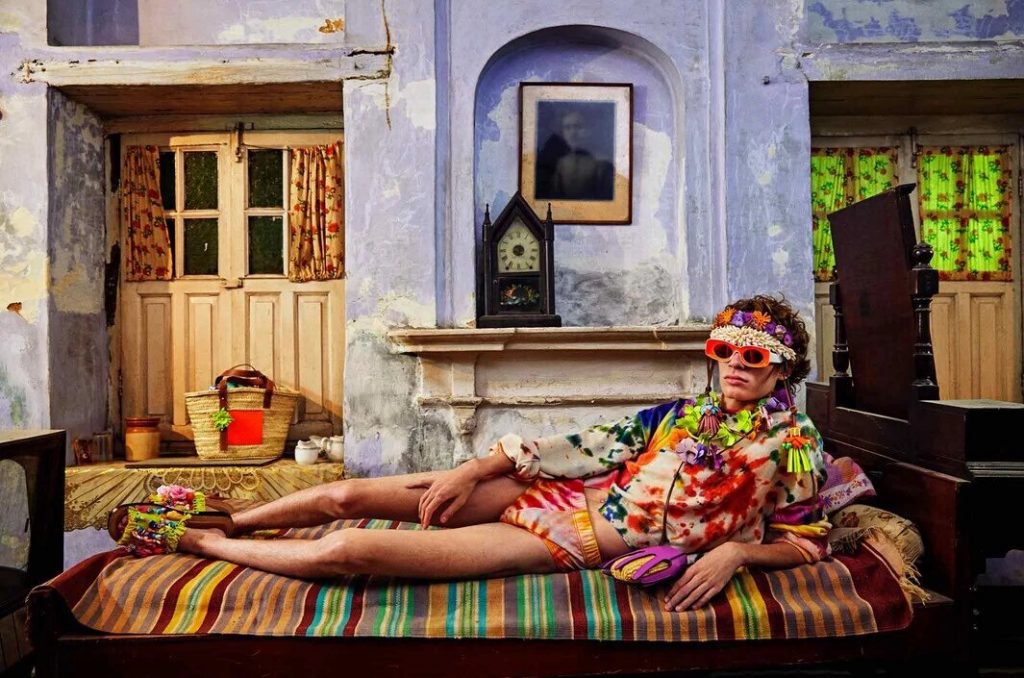 The contrast between Paula's -inspired by the hippie lifestyle of the 70's- and Loewe -a sophisticated luxury brand- resulted in the unique collection shown for the first time last May 11 in Barcelona.
The ephemeral shop reflects the joyful and colourful spirit of the brand with each of its pieces: handkerchiefs, handbags, dresses, purses, among others. The temporary boutique will be open during the summer season. The lobby of the Museum will be hosting the iconic pieces of the 80's collections of Paula's Ibiza.