"Les Bains – La salle à manger" - Luxury Retail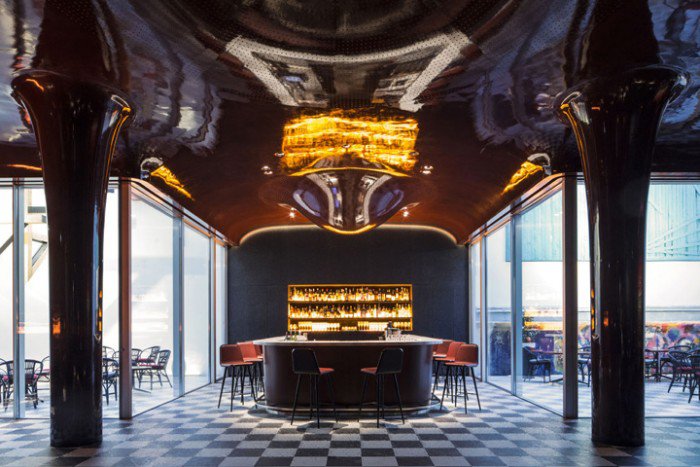 Restaurant and Private Dining Room at Les Bains Hotel
We are happy to announce the recent opening of the restaurant "Les Bains – La salle à manger" and "Le Réservoir – private dining room" designed by RDAI for the hotel "Les Bains" in Paris.
RESTAURANT Les Bains- La Salle – to eat
The restaurant Les Bains – The Dining- room is a stylish neo -brasserie, which are sensitive reminiscences of the legendary restaurant of Bains Douches . Ceiling domes and rotundas undulate, whose purple highlights the mahogany tables .
In the Bains, World flavors revisited with a French culinary technicality, this is the line drawn by our Chef Michael Riss , advised by Philippe Labbé , our Board Chief to both stars . The menu follows the seasons prom , it consists mainly of farming products that emphasize a direct line – Qualitative – with producers.