Lady Peep Spikes and Ironito Shoes by Christian Louboutin - Luxury Retail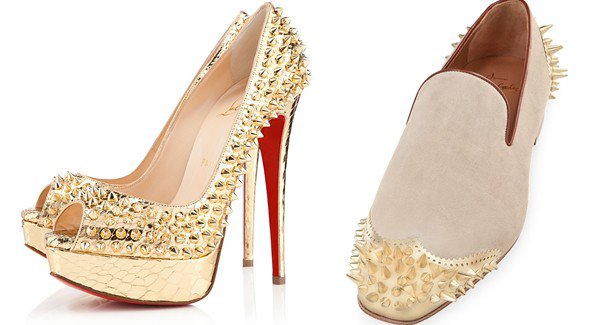 Fashion couples

Spike lovers – both ladies and men – will be thrilled to see what Christian Louboutin has prepared for them. The stylish Lady Peep Spikes stilettos and Ironito men's footwear are two new glamorous ways to make a fashion statement among friends. Furthermore, their golden design makes them go together perfectly, which will definitely thrill a lot of fashion conscious couples.
Louboutin ladies and gentlemen
The ladies' shoes are made of golden python leather and flaunt numerous spikes all over. They flaunt 150 mm (5.9 in) heels, but are totally comfortable, like all Louboutin creations. The brand's signature red soles are also part of the design, of course.
The Ironitoshoes for stylish men are made of beige crosta leather and flaunt golden detailing on the toe and at the back.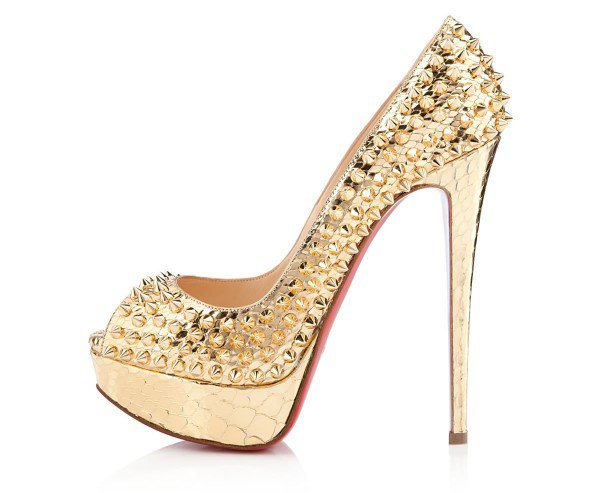 By luxedb.com