Jimmy Choo's Unveils its New Vices Limited Edition Line - Luxury Retail
Jimmy Choo's Vices collection of shoes and bags are studded with precious crystal gemstones
For the famed shoe label's latest Cruise 2015 collection, Mat Collishaw has shot its new Vices campaign – featuring shoes and handbags inspired by Jimmy Choo's creative director's love for jewellery and precious gems.

A Dazzling Affair
A limited edition capsule collection of crystal bejewelled accessories from Jimmy Choo for Cruise 2015 has now been unveiled ­– available from mid-October at the Jimmy Choo boutique in The Dubai Mall.
For the glamourous 21-piece lineup, creative director Sandra Choi united her personal fascination and obsessive enchantment with jewels with her unique design skills. Naming the collection Vices, Choi explore the world of envy, allure and the yearning for objects of beauty, with the shoes and bags adorned in a variety of gemstones, such as ruby, sapphire, emerald, jet, black diamond and citrine crystal – symbolising the seven deadly sins.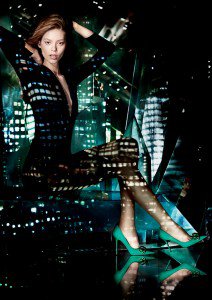 "Precious stones have always tempted me with a bewitching allure, and I have been collecting unset gems for years. For me, they have their own natural luminosity, and a certain energy that hints at the power to seduce and transform". – stated Choi about her inspiration for Vices.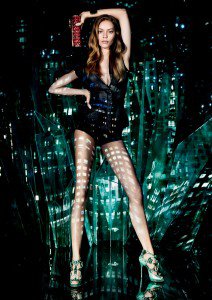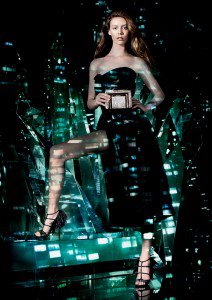 Along with the new campaign, Choi also commissioned Collishaw to devise the visual concept for Jimmy Choo's flagship window displays around the world.