Jimmy Choo's Made-To-Order Bridal Collection - Luxury Retail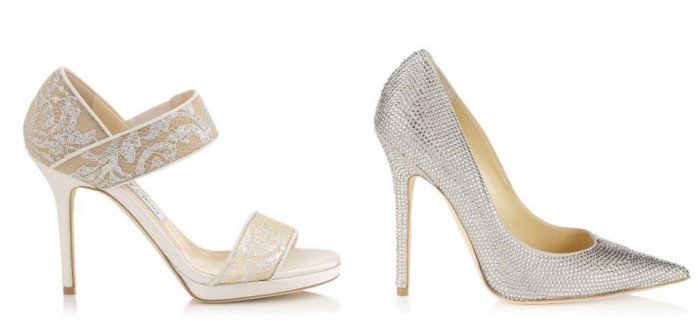 Bridal Collection
Jimmy Choo announces its new line of made-to-order bridal shoes for the upcoming season. And that's not all, this year the brand has also introduced an accessories range to complement their footwear collection.

The UK-based Malaysian designer, Jimmy Choo is known for creating exceptional pieces of luxury footwear and accessories for international stars. With this new line of shoes, he wishes to offer a celebrity feel to brides on their wedding day. The collection comprises pumps, sandals and ballerinas along with clutches in gold, silver and white, created in various textures.
If the bride wishes to up the ante on her big day, the designer brand also offers an amazing opportunity to create exclusive made-to-order pieces. Each pair of footwear can be customised to match the bride's preferences, sporting exclusivities like her initials, dates or other special details. Famous shoes like the Lance, Xenia, Anouk and Tite will be available in bespoke materials and colour options.
The bridal collection also features a range of shoes for functions other than the wedding day itself. They too can be customised to the wearer's preferences.