Iconic CASA Loewe Omotesando reopens in Japan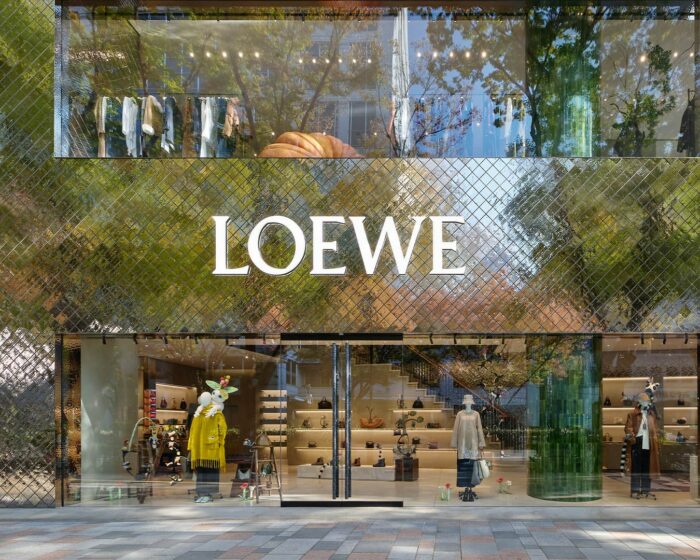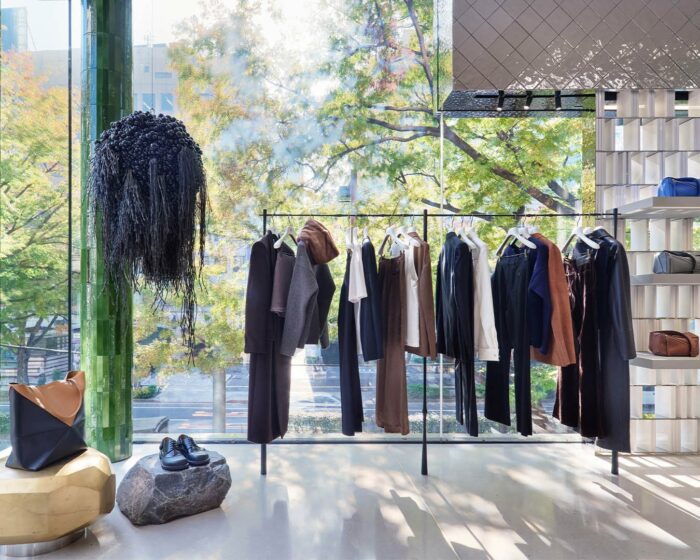 Loewe Revamps Tokyo Boutique With Reflective Tiles, a Giant Pumpkin and Picasso
CASA Loewe Omotesando in Tokyo, the first store redesigned by creative director Jonathan Anderson in 2014, marking the pinnacle moment for celebrations around Loewe's 50th anniversary in Japan.
Originally opened in 2004, Loewe Omotesando inspired the global CASA Loewe concept, which envisions each store as the home of an art collector.
The store now encompasses 466 square meters across three floors, making it the largest Loewe store in Japan. It is also home to the first Loewe ReCraft location in Tokyo, where a leather artisan proposes repairs and maintenance for Loewe leather items.
The store design is defined by a profound relationship with nature. Echoing the iconic Zelkova trees of Omotesando avenue and their seasonal colors, the reflective silver façade creates fluidity between the store and its natural environment. Silver tiles hand-molded and enameled by Spanish artisans continue from the façade to the interior, adorning the inside walls to create a light reflecting effect.
"This store is all about connecting with nature; I love the metallic silver tiles of the facade and wanted them to reflect the changing seasons of Tokyo," Anderson.
The CASA Loewe Omotesando experience extends beyond fashion, displaying a selection of works by renowned international artists including Pablo Picasso and Anthea Hamilton, alongside Japanese artists such as Tanabe Chikuunsai IV and TSUBAKI. Meticulously curated furniture and light sculptures further enhance the space.
Omotesando will be the first Tokyo location of Loewe's new ReCraft concept, with an in-house artisan available to offer care and repair of the brand's leather goods.
Loewe's collaboration with Japanese studio Suna Fujita will be available in the store. The artistic duo behind the label, Shohei Fujita and Chisato Yamano, look to animals and childhood memories in their works, and created a holiday collection including knitwear, bags, sneakers, small leather goods and accessories featuring hand-painted birds and bears.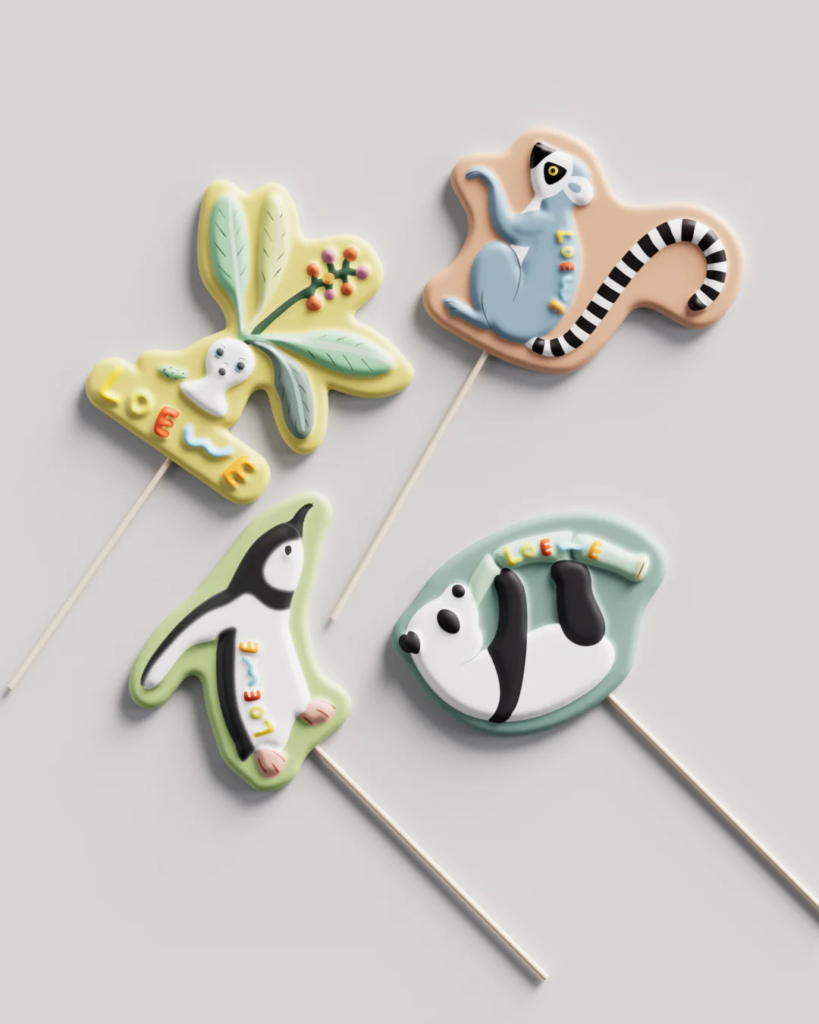 They'll also open a specialty candy shop featuring the collab characters just for the holidays, with the pop-up next door to the main store open until Dec. 26.