ICON Au Gold Tea Infuser - Luxury Retail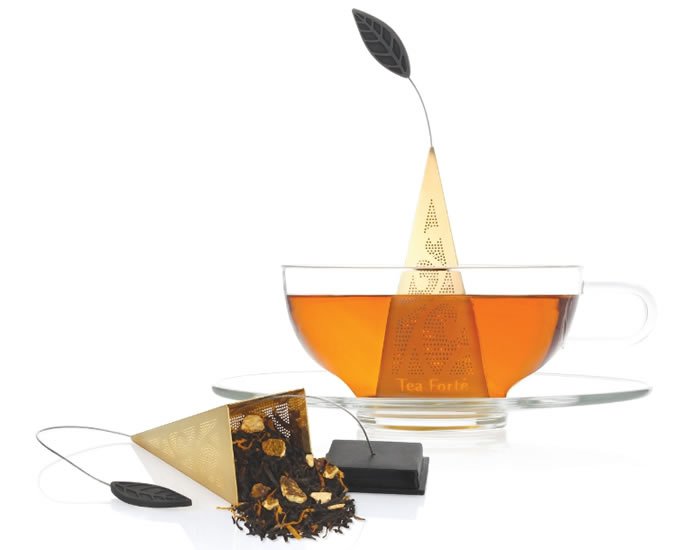 Tea Forte, the global luxury tea brand, announced an evolution of its iconic loose tea infuser with the ICON Au gold pyramid tea infuser.
TEA FORTE GETS THE MIDAS TOUCH WITH THE ICON AU GOLD TEA INFUSER
The ICON Au loose tea infuser is shaped in a way that allows loose leaf tea leaves to slowly unfold in hot water. The non-reactive 23 karat plated gold preserves the unique characteristics of the tea and provides an impeccable way to steep loose leaf tea repeatedly. Simple to use, the base needs to be removed and the infuser filled with fine tea, the base is then replaced and then steep. When finished the infuser can be rested on the ceramic tea tray that comes with the product.
The ICON Au Gold Loose Tea Infuser is available through select high- end department stores, luxury gift and gourmet retailers and on the company's website.
Tea Forte is an award winning global tea company that is selected as the exclusive House Purveyor of premium teas for the James Beard Foundation.