HTC grip, a smart fitness tracker - Luxury Retail
Unveiling the smartphone manufacturer's first high performance, GPS-enabled, smart fitness tracker, the HTC 'grip' provides accurate data for a range of sports and activities. Compatible with android and iOS devices, the system is powered by under armour's health network, the 'UA record', and displays results on its 'connected fitness' platform. it can also work in sync with bluetooth-integrated accessories like heart-rate monitors, to show detailed statistics and to track wearer's sleep patterns.
"Our partnership with under armour has allowed us to direct our combined ambition, talent and passion towards developing new ways to empower athletes to make the most of their training every day. Grip is our first product to offer deep integration with UA record, providing an experience that will surpass the high standards of even professional athletes." – Drew Bamford, corporate vice president of HTC creative labs.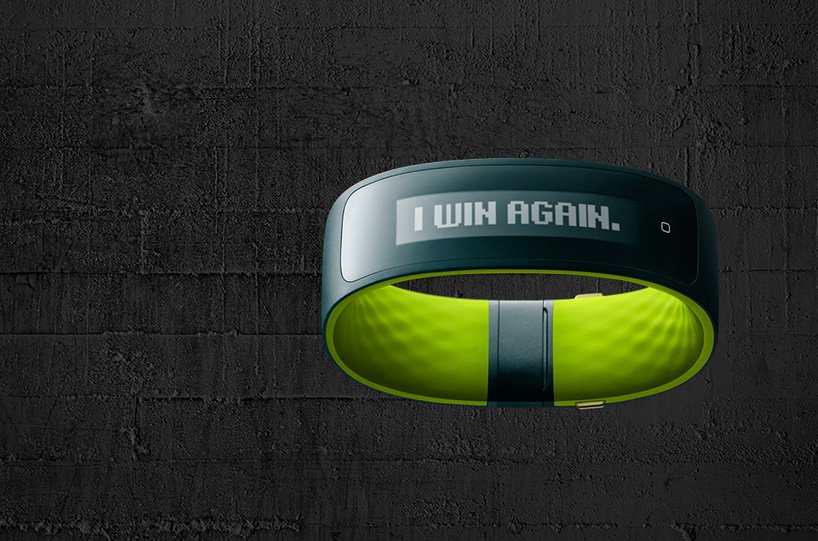 'HTC is an exciting partner for under armour and grip, designed by HTC and powered exclusively by UA record, is just a taste of what's to come in the next year. Together we're looking forward to exploring new ways to empower and inspire athletes of all levels and to rewrite the rulebook of performance tracking, training and improvement' – Robin Thurston, SVP, connected fitness, under armour said.
The contoured, waterproof, wrist-worn band has a curved, 1.8 inch PMOLED display that makes time, distance and notifications easy to see, even when on the move. On a single charge, its 100mAh battery lasts up to five hours when the GPS is on, and two and a half days when switched off. This tracking precisely captures the wearers' routes, distances, pace and calories burned. Under armour's 'UA record' creates a community where users can share performance data and be motivated to achieve more.