Hermès "Charnière Bracelets" - Luxury Retail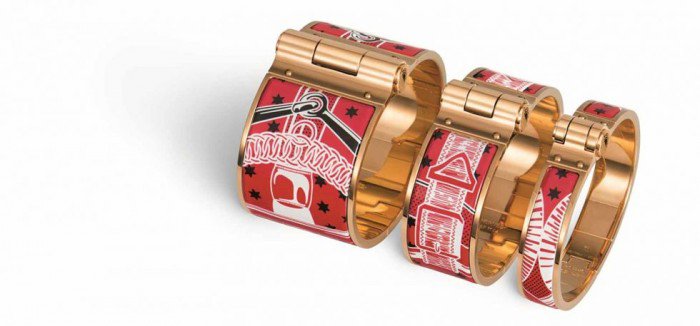 Travel-Inspired Hermès' Charnière Bracelets
Travel has been an inspiration for fashion and lifestyle since decades. Capturing the essence of wanderlust, Hermès introduced the beautiful Charnière bracelets.French luxury brand, Hermès is known to create unique accessories for men and women that are classic, understated and elegant. For their autumn-winter 2015 collection, the fashion house introduces a new accessory – the Charnière enamel bracelet for women.
Crafted out of sturdy metal, these bracelets have a large hinge that is inspired by travel trunks. Along with this, the bracelets feature a red, black and white enameled body with a touch of tribal and quirky print.
The Charnière bracelets are available in three sizes and can be worn stacked with other bracelets or as a statement piece.
The bracelet collection will be available at Hermès stores in Mumbai and New Delhi from September 2015. Price on request.