Guerlain x Sericyne - Luxury Retail
Guerlain x Sericyne: from bees to silkworms
As every year, Maison Guerlain celebrates the month of May with the launch of the Exclusive Edition of its Muguet fragrance. And for this 2019 vintage, the House uses a new technology …
A Lily of the Valley between know-how and innovation
It is now a tradition in the history of the House of perfumes: since 2006, Guerlain is waiting for the month of May to unveil its Muguet eau de toilette. An annual rendezvous with exclusivity, the production of this fragrance is usually limited to a specific number of copies.
This year again, Guerlain presents this unique juice with green top notes supported by a lily of the valley and lilac heart, itself supported by rose and jasmine. But for this spring of 2019, this real floral bouquet – modernized in 2016 by the perfumer Thierry Wasser – is dressed in a rather unusual way. Sheltered, as usual, in the iconic bees bottle imagined in 1853 by the House, the collector fragrance has here a unique set: a silk band of a new generation.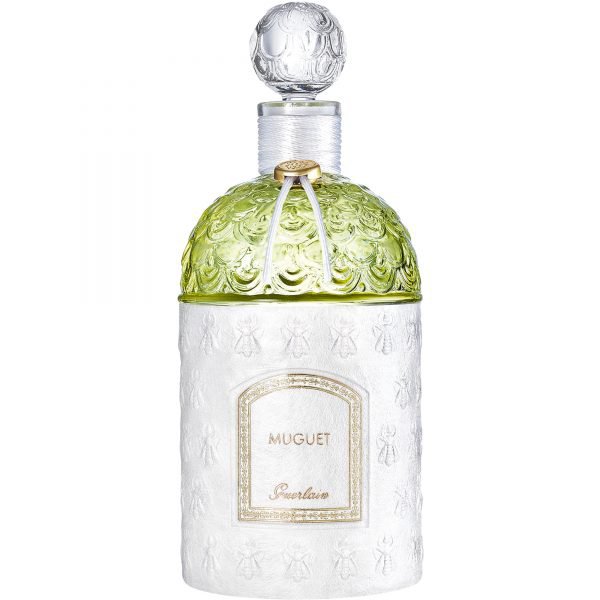 To elaborate this envelope of exception, Guerlain appealed to the Sericyne House whose innovations we presented to you a few months ago in an exclusive interview with Clara Hardy, co-founder. For this new edition, the headband of the Muguet bottle has been the subject of a unique patented know-how to create natural silk non-woven in three dimensions. In the hand of the craftsmen on the work of bottle mixing is thus mixed here for each bottle, the work of about twenty silkworms. An exceptional alliance, reserved for 5,019 numbered copies distributed worldwide.