Golden Winter Christmas Makeup Dior Collection - Luxury Retail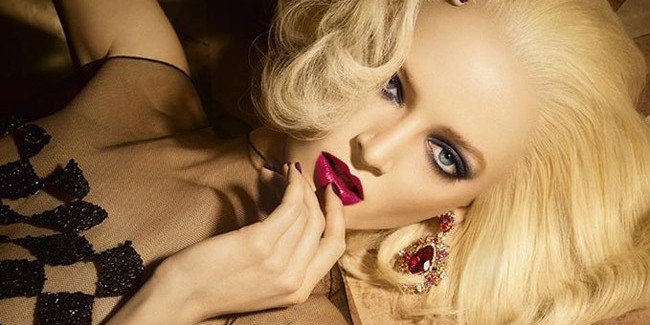 Golden Winter makeup collection : brighter, metallic lips , nails "couture " and golden eyes. Versailles and gold , gold and glow beautifully fascinating celebrate a winter dream .
The Diorific protects a powder compact with notes of J'adore scented and decorated with the beads adorning the neck Masai perfume . The promise of a luminous beauty, pearly delicately scented.
5 Couleurs Palettes Golden Flower and Golden Snow. Eye shadows in the colors of the stars , eyeliner golden highlights. Golden Winter Collection promises a dream beauty , bright and sparkling under the gilded Versailles. Dresses golds and lights illuminate eyelids and open onto a lovely look , highlighted with a stroke Rosy Gold Diorshow Liner Waterproof .
Nails reign in the party, shining and glowing with the lights of a happy winter. Expert nail art, Dior continues to innovate this season and imagine the Manucure Duo Diorific Bijou : colored nail varnish and a micro gold crystal pearls that are delicately sprinkled on the first for a beautiful manicure in three dimensions.
Diorific Vernis is declined in four new shades of passion red starry plum, fuchsia pink gold elegant to dress your nails with deep tones and gleaming, ultra -couture.
Dior Addict Gloss, with its fairy-tale names : Enchanted Rose, Pink Fantasy.  A delighted beauty draws winter collection, a complete universe, solar and sophisticated, where the Diorshow Fusion Mono Comet puts on airs, and the pallet 3 Couleurs Rosewood Glow shines with a mysterious light frosty pink .