Gold Plated Skis By Foil - Luxury Retail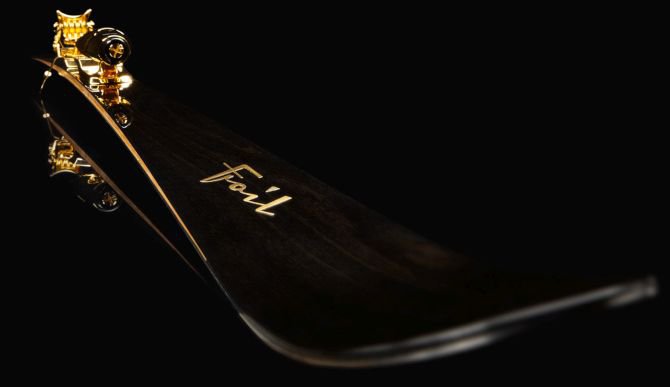 These $50K Gold Plated Skis By Foil Are Amazing
Skiing is a fun and engaging sport that currently enjoys a large fanbase and great popularity. And since it requires special equipment in order to be practiced properly, it comes as no surprise that certain companies would want to add a touch of luxury to this renowned outdoor activity. One such a company is Foil, whose experts have unveiled four sets of bespoke skis named Moca, Rossastro, Bianco and Oro Nero.
The
Bianco
and
Rossastro
models were created using Blond African Rosewood and Mahogany, while the Moca skis were put together using African Rosewood. The
Oro Nero
offerings are definitely the most impressive, as they were made from 8,000-year old Bog Oak. Each model comes in two different styles, namely Classico and Riserva. Other details include high performance pivot bindings made from brushed aluminum, as well as platinum, nickel or 14k gold plating. Those of you looking for a plus of exclusivity can always have your initials engraved on the surface of these skis. However, you should be prepared to spend about $50,000 for the privilege of owning them.