Porsche Go-Kart - Luxury Retail
The perfect gift to your child because you can say that about "and I have my first Porsche".
Today's children can ride in a real small Porsche, because German automotive giant unveiled its first car designed exclusively for children.
Designed for children ages five to eight years, supports up to 50 kilos, the kart has a tubular steel chassis, inflatable low-profile tires, sports seat, composite wheels and rear braking system. Ability to pedal both forward and backwards.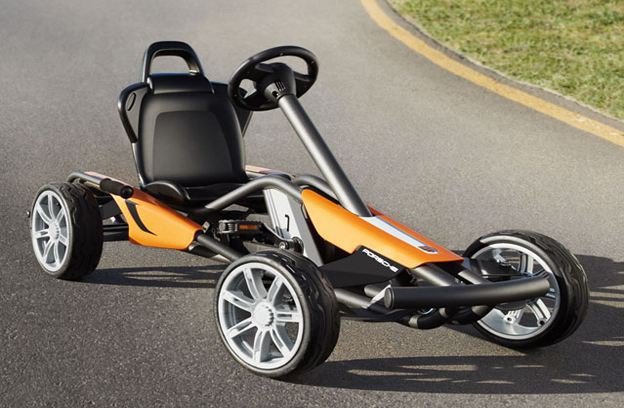 Porsche Driver's Selection Go-Kart toy car is powered by a pedal, weighs only 25 pounds and developed by technology they call "Porsche Intelligence Performance", which is, of course, a secret recipe created to extract a few more dollars from those who can afford it.