First Solar-Powered - Luxury Retail
Swarovski and misfit collaborate to invent the world's first solar powered fitness and sleep tracker
Their collaborated effort resulted in the world's first solar powered fitness and sleep tracker in Las Vegas. 
The shine collection by Swarovski entails a crystal face and a self-charging battery that does not need replacing. That promise is a huge one, considering most fitness trackers last a week or less on a charge.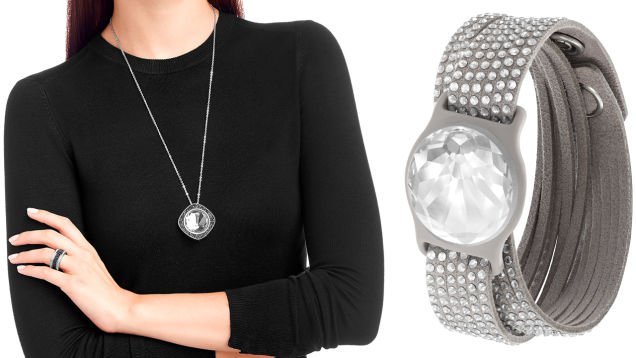 The crystal is both functional as well as decorative, focussing light in a concentrated beam onto a solar cell beneath. The trackers come with a clear or violet crystal face, however only the violet crystal offers solar harvesting capabilities. A full charge lasts for a few days and can be obtained with around 10-15 minutes of sun exposure, according to the Austrian jewellery firm.
Swarovski Shine Collection
Also introduces new stylish accessories for the wearable including the Piofori Band, the Slake Bracelet, and the Vio Pendant allowing it to be worn as a necklace. Available this spring on both Misfit's and Swarovski's websites, the Swarovski Shines will be sold in sets that include two accessories with each, and will range in price from $170 to $250. And there will actually be nine Swarovski accessories available ranging in price from $70 to $150 for those already using a Shine but wanting to flash up their wearable