First Airport Terminal for Pets - Luxury Retail
A new beginning for Pet-Travel with the world's first airport terminal for pets set to open at JFK
The airport is all set to open its $48million Ark Terminal, used exclusively for shipping your pets and feature many of the amenities of a five-star hotel including a bone-shaped pool and an animal nail salon. Spread across 20,000-square-foot, the resort-style-terminal will offer massage therapies and pawdicures, while you pet cat can spend their pre-boarding hours lounging in a specially made jungle featuring bespoke climbing trees.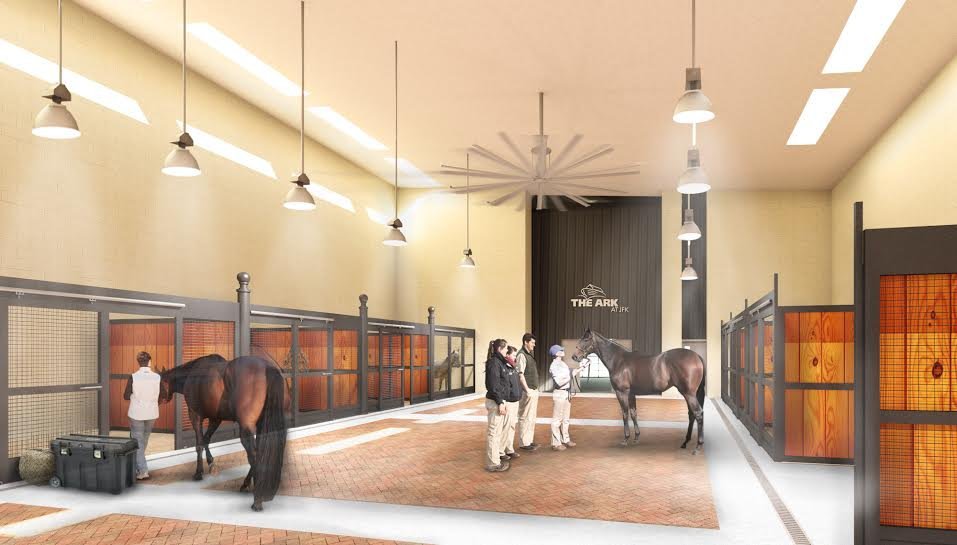 Those who will not be flying with their owners can check-in at the $100-per-night pet hotel, complete with full-sized beds and flat-screen TVs! The Ark will also have designated spaces for horses, cows, and other animals. Horses will have special pens with soft, hoof-friendly flooring, for instance.
"It will be a place for people who love their pets like they love their kids," – said Cliff Bollmann, an architect on the project. And we can't help feel a little envious here!
The new terminal is expected to open in 2016, making John F. Kennedy one of the most pet-friendly airports in the world. Earlier this month, JetBlue announced plans to open a park lounge in JFK's terminal 5 that includes a fenced-in dog run with synthetic grass. The park is owner-friendly too,with attractions like wifi and food trucks.