Fendi store, Milan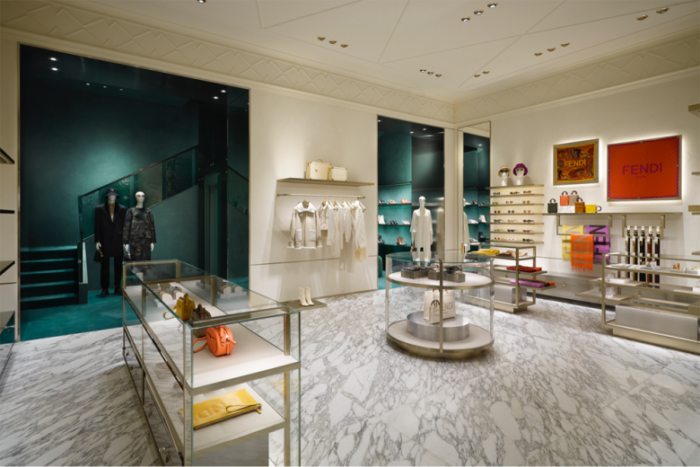 The illustrious Galleria Vittorio Emanuele II arcade has long been a hub of luxury shThe illustrious Galleria Vittorio Emanuele II arcade has long been a hub of luxury shopping in Milan. Since regulations have somewhat eased and daily life gradually returned to almost normal, the shopping arcade has seen quite an upgrade with high-profile shop renewals and openings.
The Roman fashion house has had a presence with a flagship store at Via Montenapoleone and shop-in-shops at La Rinascente department store for many years, but it has now considerably raised its profile in what's arguably Italy's most prestigious luxury retail arena.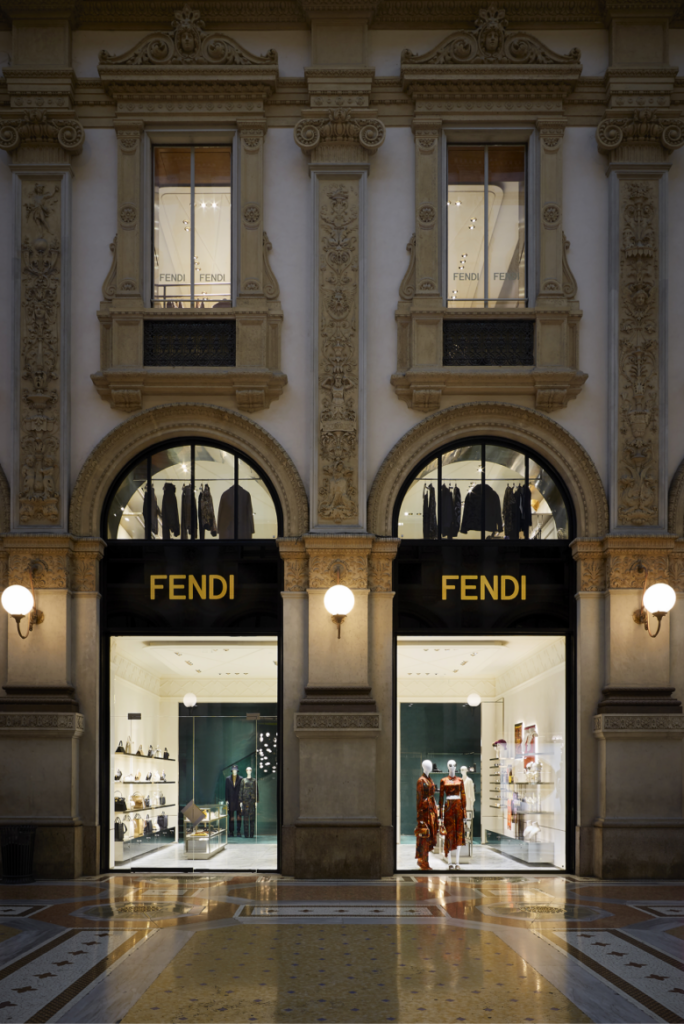 The store Fendi measures 250 sqm. (2,691 sq.ft.) set across three floors, and features an exuberant interior design by Fendi's in-house design team that takes cues from a number of Milan's historic buildings erected in the early 20th century, resulting in unique decorations, geometric patterns and different colours of marble.
The ground floor sees polished Arabescato Vagli marble flooring paired with an off-white moulded ceiling and walls. Furnishings comprise champagne metal shelving and silver metal displays, all laden with women's bags, accessories and shoes. A staircase and separate shoe room are clad in a dramatically contrasting green teal fabric which oozes additional unapologetic opulence.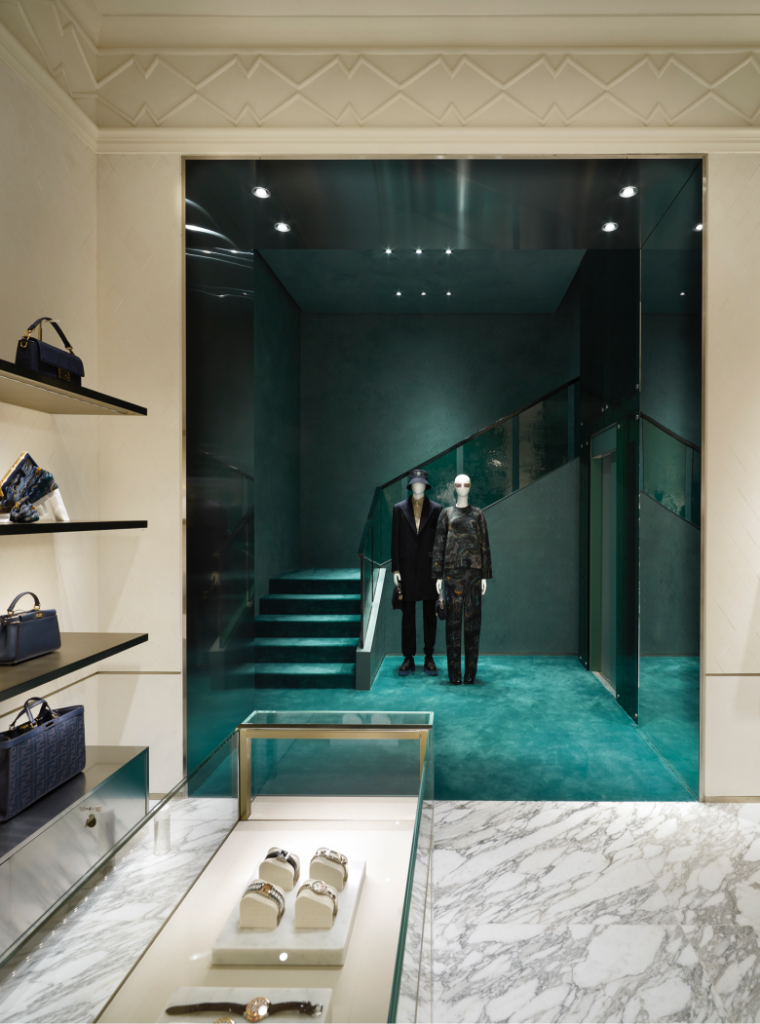 One floor up, the men's domain can be found, and shoppers see green Patagonia marble flooring and leather sofas. On the top floor, the women's ready-to-wear collection floor is presented in a homey yet contemporary living room setting with Wisteria-coloured sheet metal covering the walls and black and white Patagonia marble on the floor and fireplace.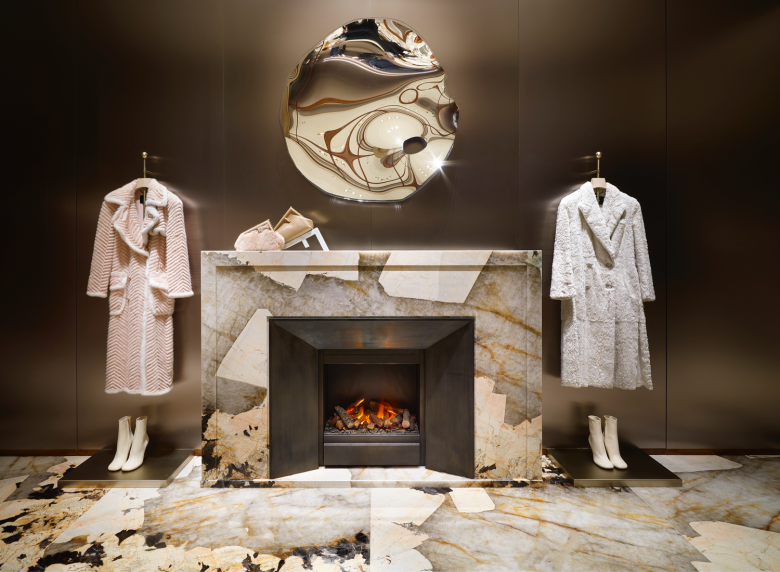 Furnishings include designer and architect Gió Ponti's velvet armchairs, fur and metal benches by artist and designer Kiko López, amber fusing glass tables, and silver glass artwork. The fitting rooms are arguably the plushest in the arcade, featuring finishes of metal, silk and fur.