FABERGÉ SUMMER IN PROVENCE - Luxury Retail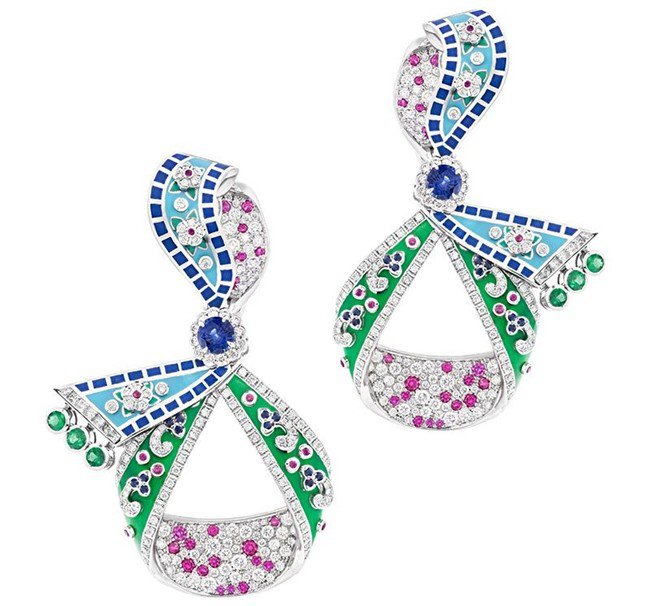 Light of summer: Fabergé Summer in Provence high jewelry
Summer in Provence is an uplifting High Jewelry collection by Fabergé which captures the lightness if the summer landscape in the South of France.Enamel and precious gemstones are entwined in a ribbon of flowers, with a nod to Russian folklore and the breezy shades of a summer in Provence.
Texture and layered, necklaces, earrings and rings resemble the woven fabric of summer dresses in a mix of floral patterns and contrasting bright colors and materials – turquoise beads, pearls, polished enamel, baguette emeralds and Paraiba tourmalines adorn three unique jewelry sets.
Summer in Provence jewels convey the breath-taking light of this much-loved region, which inspired so many artists. A flowing ribbon necklace with a tassel of precious gems holds a detachable egg embellished with flower motifs. Such graceful and transformable jewels suit the free-spirited and unforgettable Fabergé woman.
The Summer in Provence jewels come in diamond, emerald and multi-colored sapphire versions, with matching timepieces.