Embassy Diplomat Screens, in Bangkok - Luxury Retail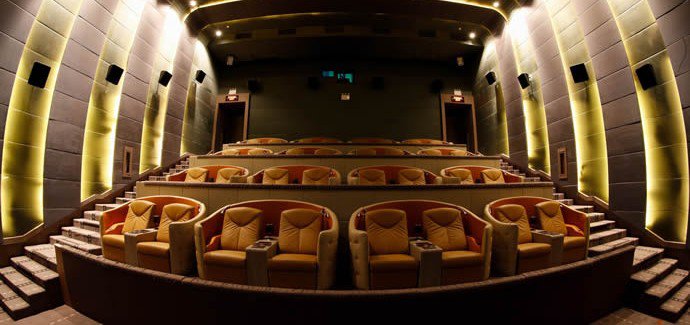 The luxury theatre inside the newly launched luxury mall, Central Embassy is tempting the city's rich as well as travellers. Because after spending big bucks, if you can't be sure that a film would be worth it, their all you can drink minibar does it!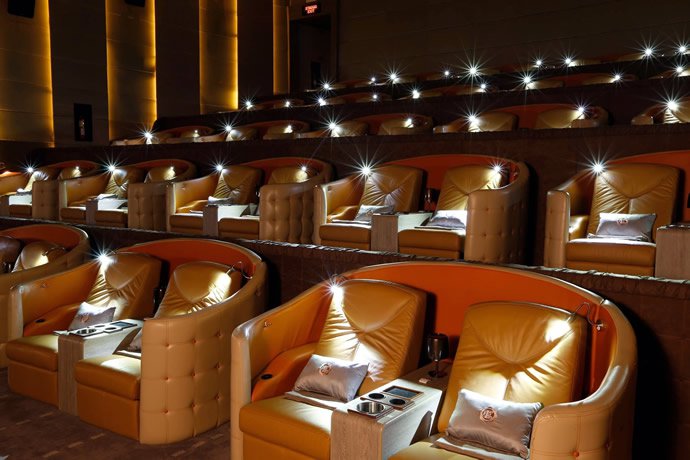 Moviegoers in Bangkok can rejoice. Luxury cinema comes complete whit mini bar, sofas, on call butlers and more.
Central Embassy's cinema, besides being provided with snacks, receives a welcome set with two drinks, either alcoholic or non-alcoholic, a pillow and blanket. And every seat comes with an adjustable light, a call button for 'butler service', a bag hanger and a phone charger outlet.
When we say 'seat', we mean you can choose from reclining daybeds to cocoon-style seats and the more modest cozy couches. And whether or not you liked the film, when you're done, here is what awaits you- a special lounge with a fireplace. Obviously, designers, Rockwell Group Europe took care of every 'luxe' aspect. No wonder then, that of the five theatres, each of which has around 30 seats, one even has a wine cellar.