'Eden of Coronet' - Luxury Retail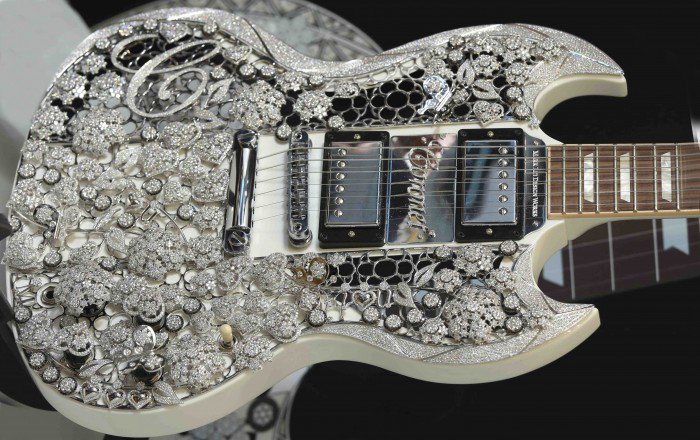 'Eden of Coronet' diamond studded guitar
Music to the eyes, this one, with its intricate details and 18k white gold finish. There are more than 400 carat diamonds on this piece of art which costs $2 million.
The 'Eden of Coronet' weighs 1.6kg and took 700 days to finish, during which time 62 artisans weaved their magic on this record-breaking design by Mark Lui. The Guinness World Records verified and confirmed the guitar's value.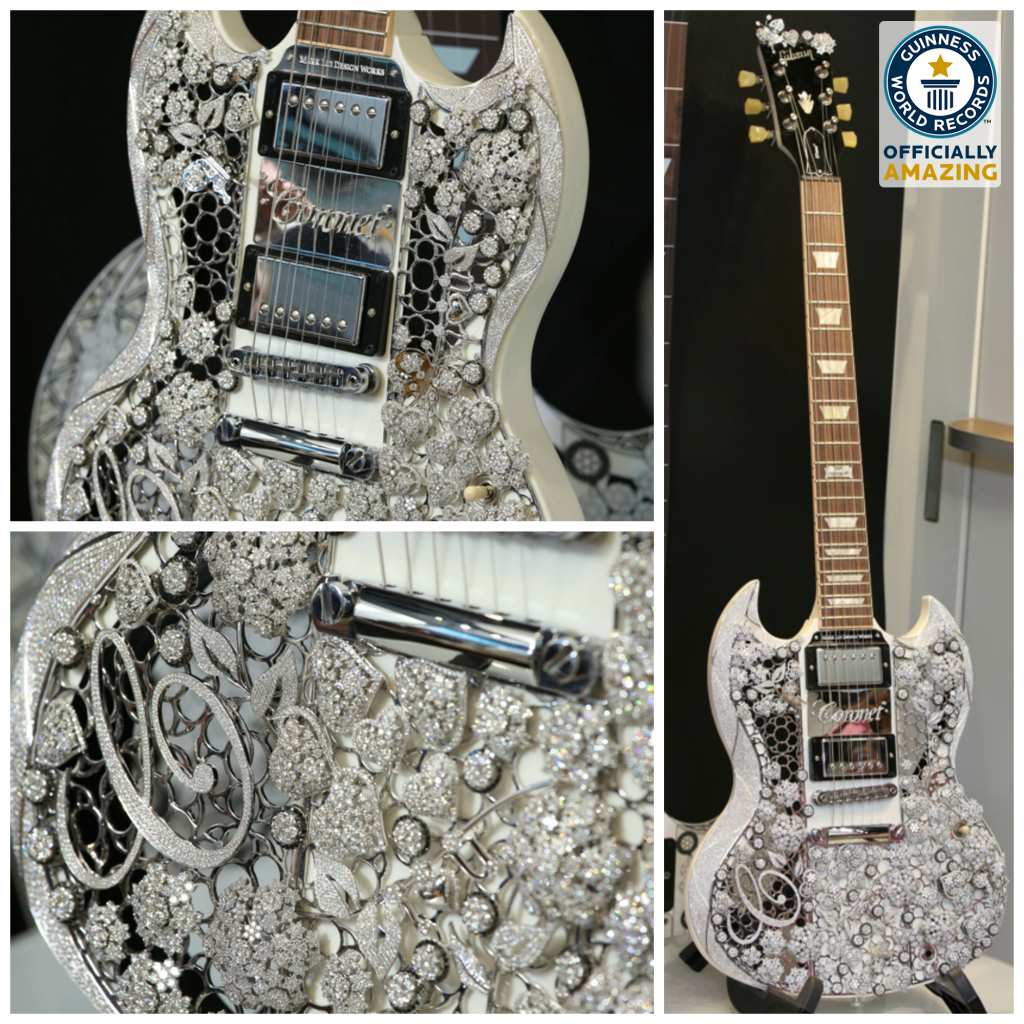 The guitar was created by Dubai-based Lifestyle Fine Jewelry in collaboration with its parent company, Aaron Shum – a pioneer in jewellery in Hong Kong. The purpose of such an initiative was to raise awareness to the jewel guru's signature brand Coronet. The guitar has flowers and nature-inspired features to it. The diamonds on it were sponsored by Hong Kong firm Chow Tai Fook. The guitar was shown at the prestigious Baselworld 2015, a luxury trade show held annually in Switzerland showcasing some of the most unique pieces in watches and jewellery.