Dior's SS23 Women's Runway Show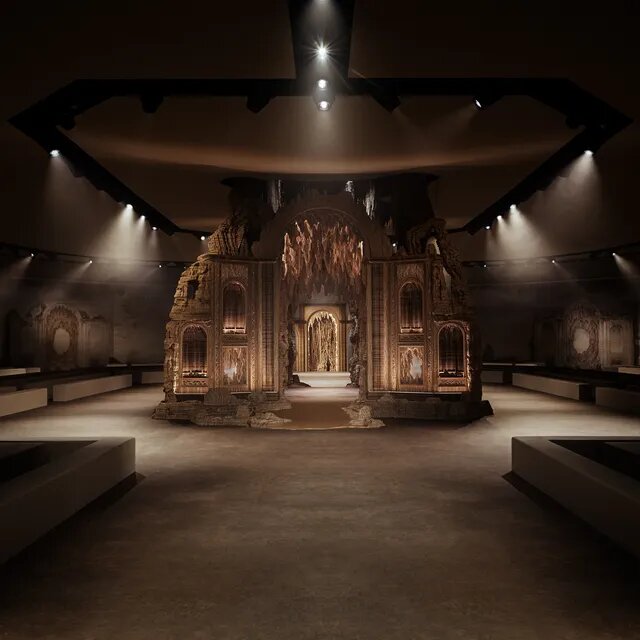 Maria Grazia Chiuri and Eva Jospin get together for an Enchanted Dior SS23 fashion show
The debut of the Spring/Summer 2023 collection was a dance with the mysterious beauty of nature and a resurgence of the magic inherent in the female mind, body and spirit.
Maria Grazia Chiuri, director of Dior, asked Eva Jospin, a French sculptor, to lend her talents to create the set for the latest Ready-to-wear Spring Summer 2023 collection. Her result? An intricate brown grotto made entirely of cardboard and inspired by the Italian Baroque period that helped bring to life the designer's imaginary ideal world.
Eva's work was the perfect center for the circular stage where the runway took place during Paris Fashion Week. After 6 months of hard work, the artist achieved a complex structure, whose depths and textures stood out majestically thanks to the warm lighting of the room that came only from small lamps integrated on the sides and in the center of the ceiling.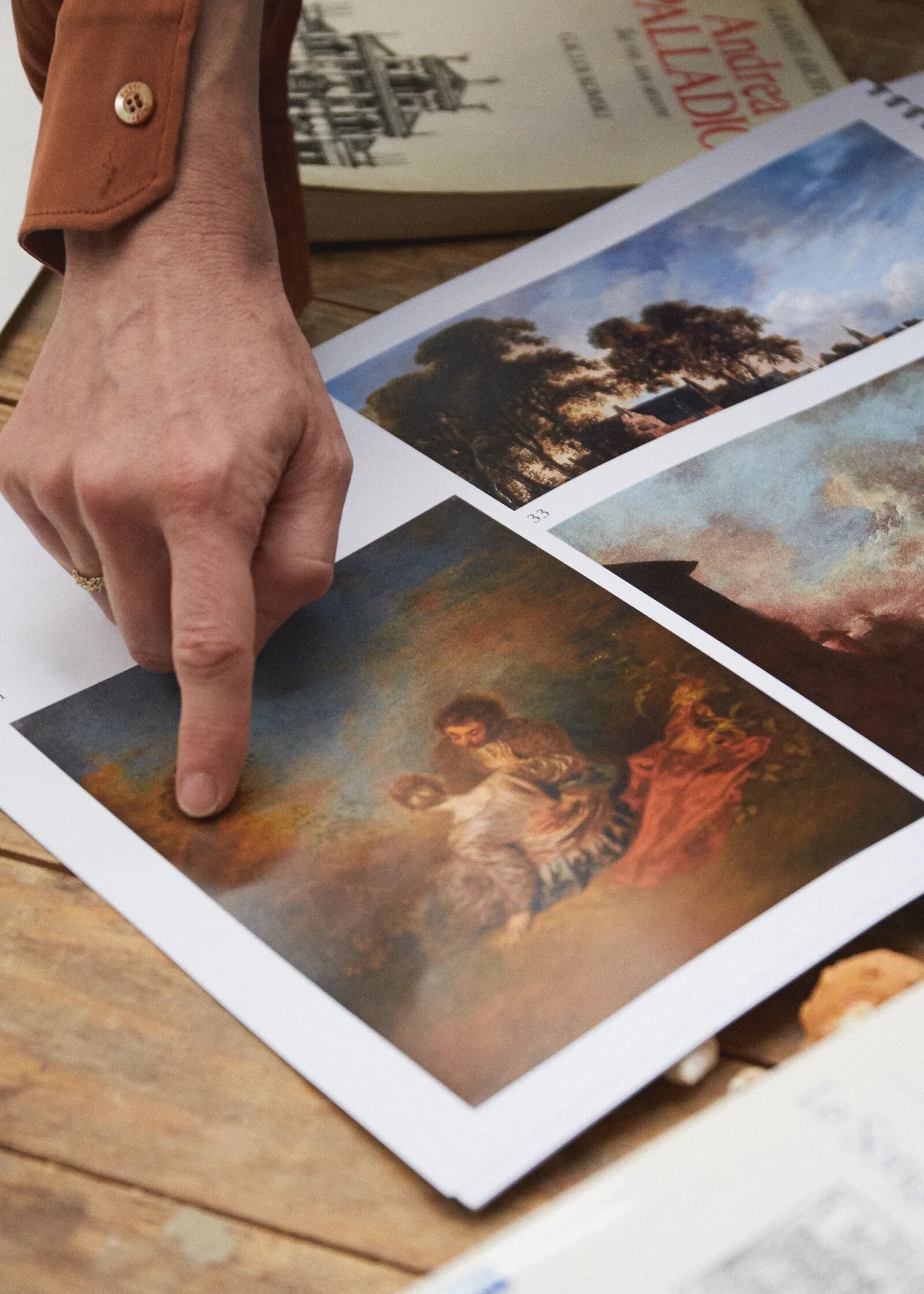 In addition to the main piece, the set featured wallpaper covering the surrounding wall with images of Italian Baroque landscapes, as well as three arches just behind the large grotto—the middle one being an extension of it, while the ones in the next to him they allowed the models to pass.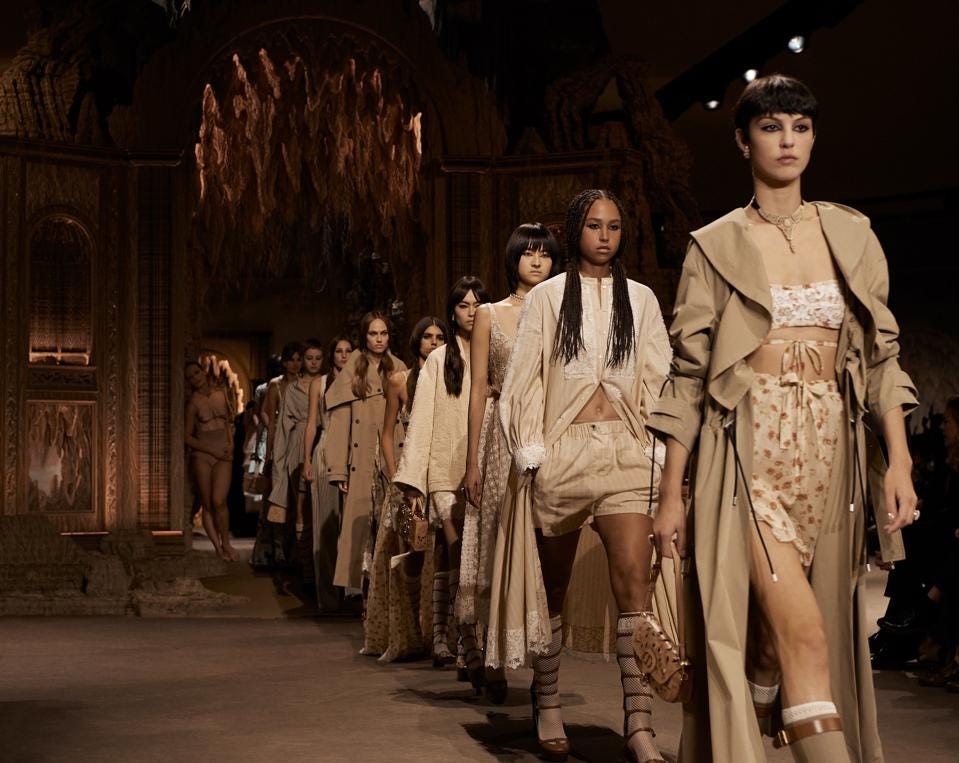 The general idea of ​​the collection that Maria Grazia established was to create an imaginary world that would serve as an escape from the uncertainty that engulfs Europe and the world due to the pandemic, the war in Ukraine and climate change. In addition, the Italian designer is fascinated by the relationship between nature and the culture of the Baroque era in Italy —which the cardboard represents perfectly on a visual level—, the figure of Catherine de Medici and her impact on Paris, and the context in which women develop today.