"Denim Desserts", Manolo Blahnik and Rihanna - Luxury Retail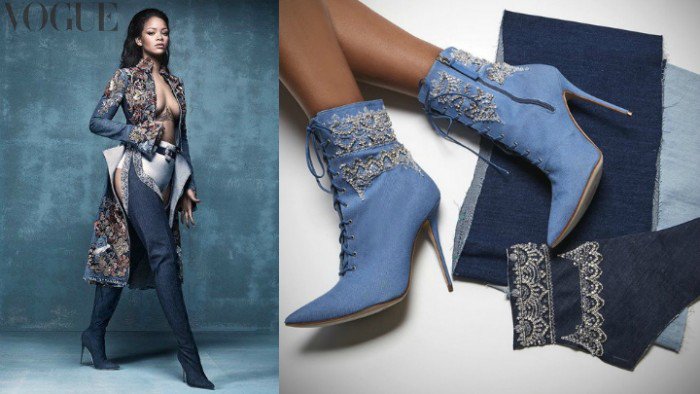 Rihanna teams up with Manolo Blahnik for the Denim Desserts Shoe Collection
Rihanna is gracing the cover of the British Vogue for the second time in April 2016 and she has recently announced a wonderful collaboration with Manolo Blahnik. 
The designer has teamed up with the singing diva Rihanna to present a brand new line of denim shoes.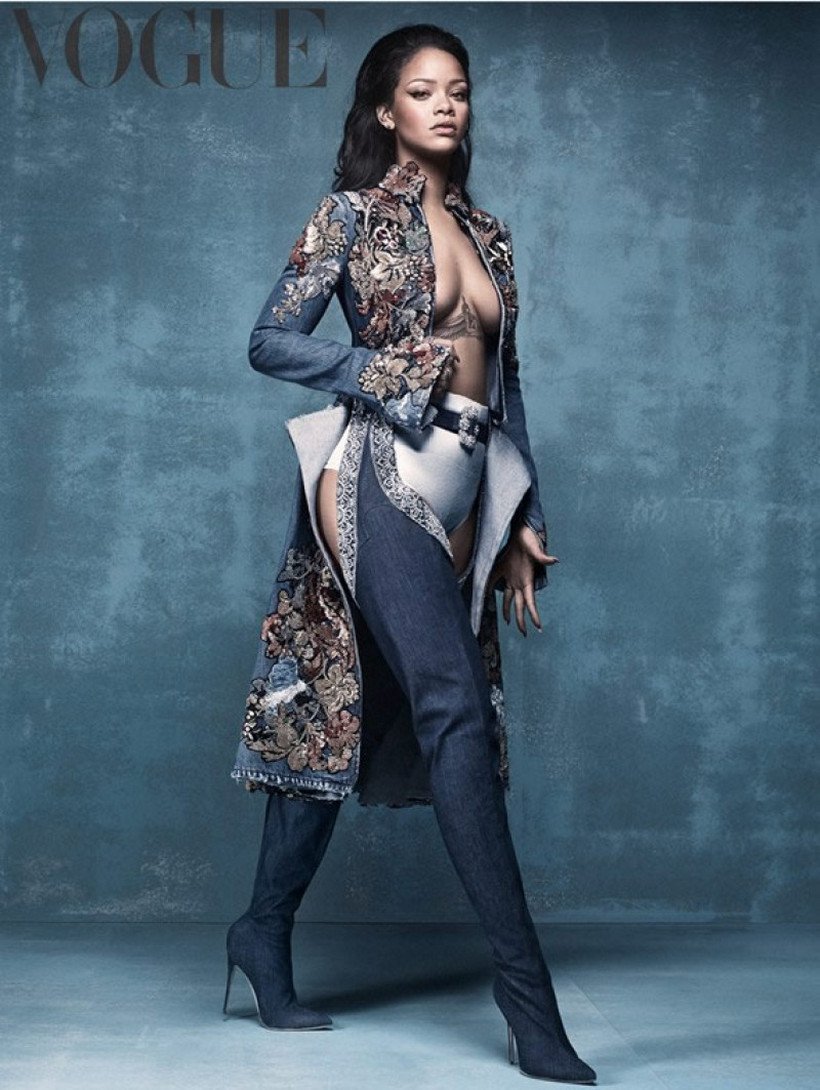 Titled Denim Desserts, these Manolos by Rihanna comprise six shoe styles, all crafted from the durable blue fabric. Taking inspiration from the singer's henna tattoo, the collection has a dash of sequins, embroidery and sheen. From a casual day boots to strappy heels and beautiful classic footwear, the line has it all. The highlight, of course, are the over-the-leg boots that come with an embellished belt.
The six exclusive styles are limited edition and will be available from May 5th this year. Moreover, the shoes will be exclusively sold at Blahnik's boutiques in NYC, Hong Kong, and London.