Crosby Studios shop, a café, lounge and main office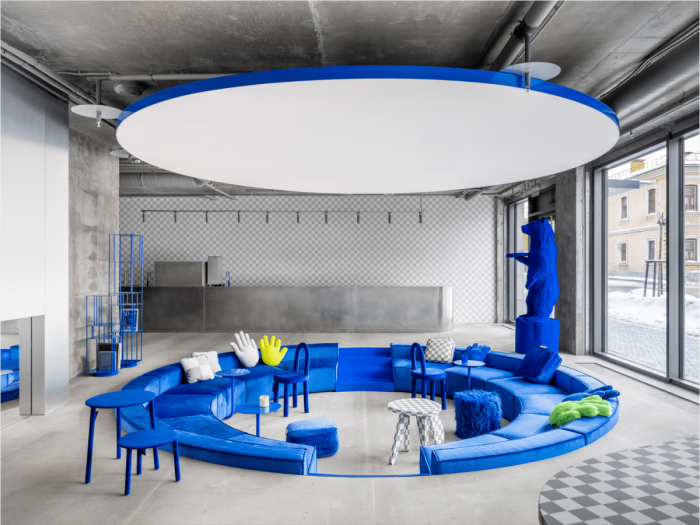 Moscow: Crosby Studios Store Opening
Originally from Moscow, but now based in New York City, 37-year old architect and designer Harry Nuriev is a growing force to be reckoned with, wielding sensibilities and a vision straddling not only his fields of expertise, but also fashion, culture and art.
Like no other, the Russian's designs specifically strike a chord with a young and savvy crowd, pairing a clean aesthetic and understated materials with popping colours, and his latest endeavour is no exception.
Last year, Nuriev launched Crosby Studios Home, a signature line of playful home goods and loungewear inspired by contemporary art and culture, and as of late, the collection has found a home in Zamoskvorechye, a residential area in the heart of the Russian capital.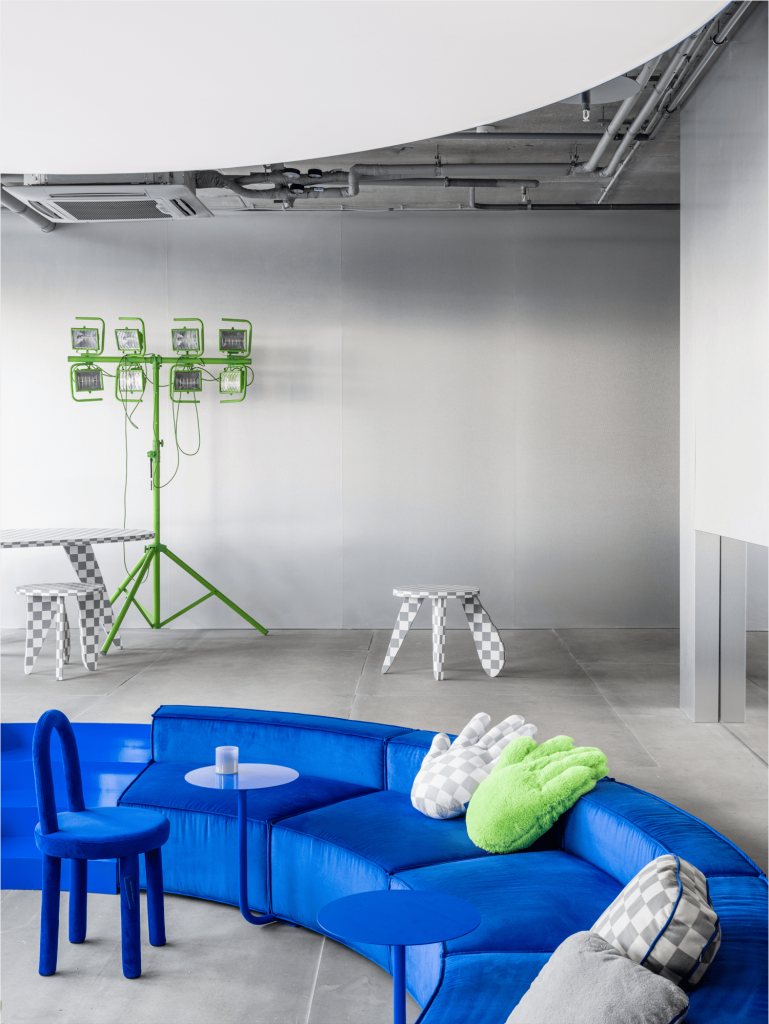 Simply called Crosby Studios, is a hybrid venue which houses a shop, a café and lounge, and also Crosby Studios main design office across a 220 sqm. (2,368 sq.ft.) ground floor unit of a plush, newly built apartment complex.
The interior design makes clever use of the building's bare concrete shell, making an indelible impression on visitors when encountering a sunken circular lounge in an electric blue shade reminiscent of a pool of water and surrounded by an installation of Crosby Studios Home's debut collection which includes velour dining chairs, swan-shaped rugs, humanoid body pillows and a furry blue ottoman.
The café and lounge are open to all, but mainly intended as a meeting place for fellow architects and designers, and plans are underway to hold themed meetings, film screenings and book presentations. What's on the café menu? Various coffee concoctions, obviously, and a range of tasty pastries, all from the popular Injir coffee parlour.