"Colombina fish" - Luxury Retail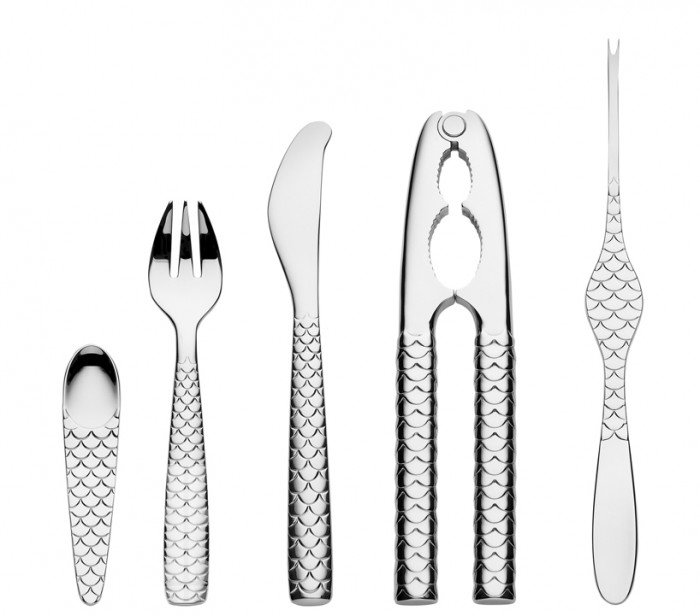 Doriana + Massimiliano Fuksas cast "colombina fish" cutlery set for alessi
Doriana and Massimiliano fuksas cast a new addition to their existing 'colombina' collection for alessi, with the inclusion of a range of utensils that are specifically designed for the preparation, serving and consumption of seafood based dishes. Realized with the culinary consultancy of Alberto Gozzi, 'colombina fish' is comprised of eleven pieces, including: a fish fork, knife and spoon place setting; fork, knife and spoon for serving fish; oyster and clam fork, butter knife, caviar spoon, shellfish cracker and shellfish fork; with a decorative detail of fish scales adorning the handles of each.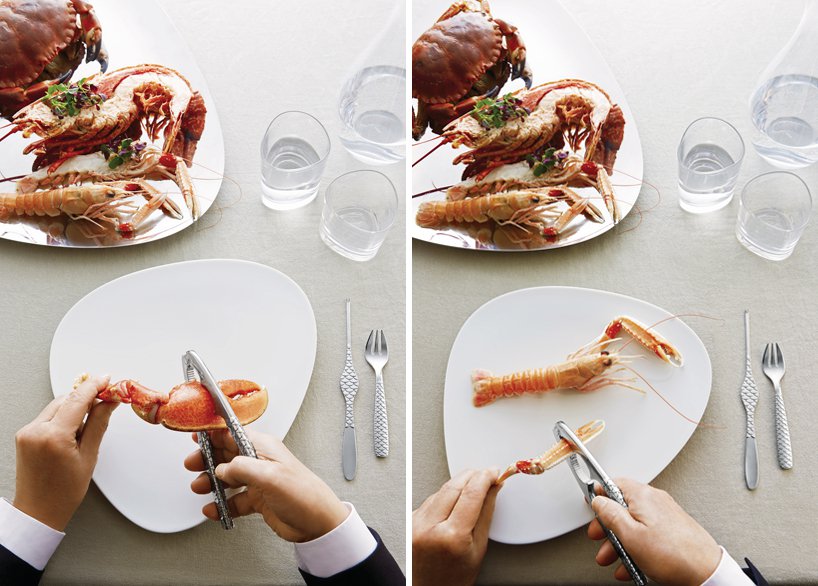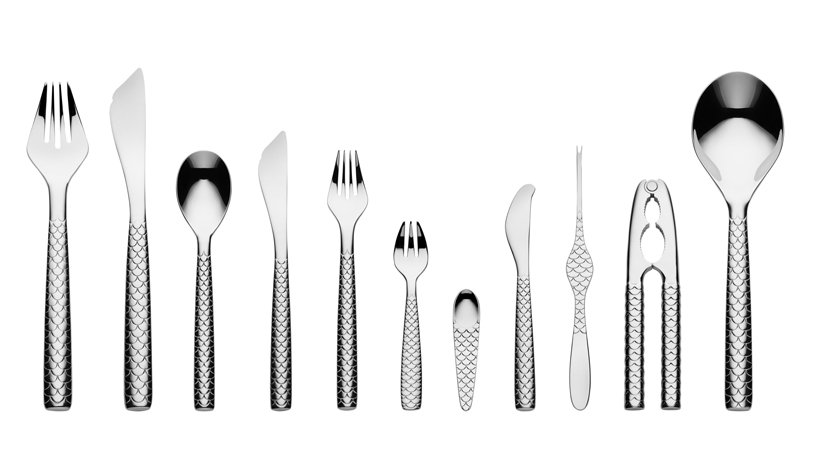 The 'colombina fish' cutlery set carefully takes into consideration the methods in which one eats seafood, boasting little features that make it simpler to enjoy. For example, the left prong of the small and compact oyster and shellfish fork is slightly thinner in order that the extraction the flesh from the shell is easier; the butter knife has a short, smooth round-tipped blade that is also ideal for spreading mousse and pâté; the shellfish cracker, not to be confused with lobster pliers, is a sturdy utensil with long thin arms, and is an essential tool for breaking claws and harder parts of the shell, while still leaving the flesh intact; while the shellfish fork is slender, designed with two curved prongs for pulling the flesh out of the claws and leg segments of crabs, crayfish, lobsters, prawns and other shellfish.
The eating utensils are made from 18/10 stainless steel with a mirrored finish and were presented at maison&objet 2015 in paris.