Chanel beauty store on Champs-Élysées, Paris - Luxury Retail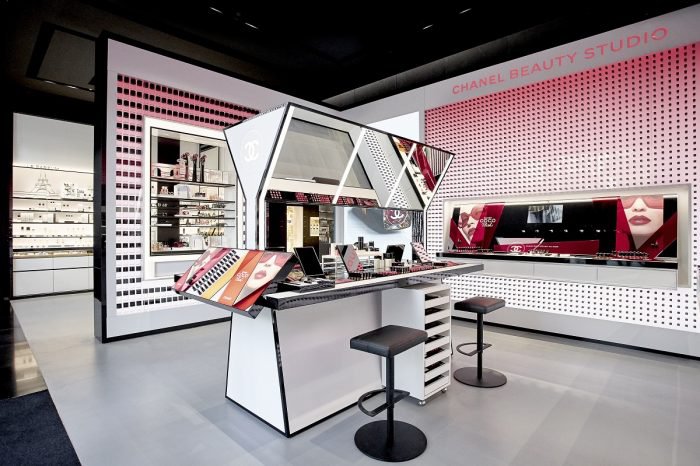 Chanel inaugurates new beauty store on Champs-Élysées, Paris
Chanel has recently inaugurated a new Parisian store exclusively dedicated to the world of beauty and cosmetics.
The French luxury label took over the premises at 52 Champs-Élysées in Paris, making it its new, permanent beauty retail hub. The 100 m2 store was inaugurated on Saturday July 13, at the location where Chanel previously operated a pop-up beauty store, featuring an event and a beauty consultation area.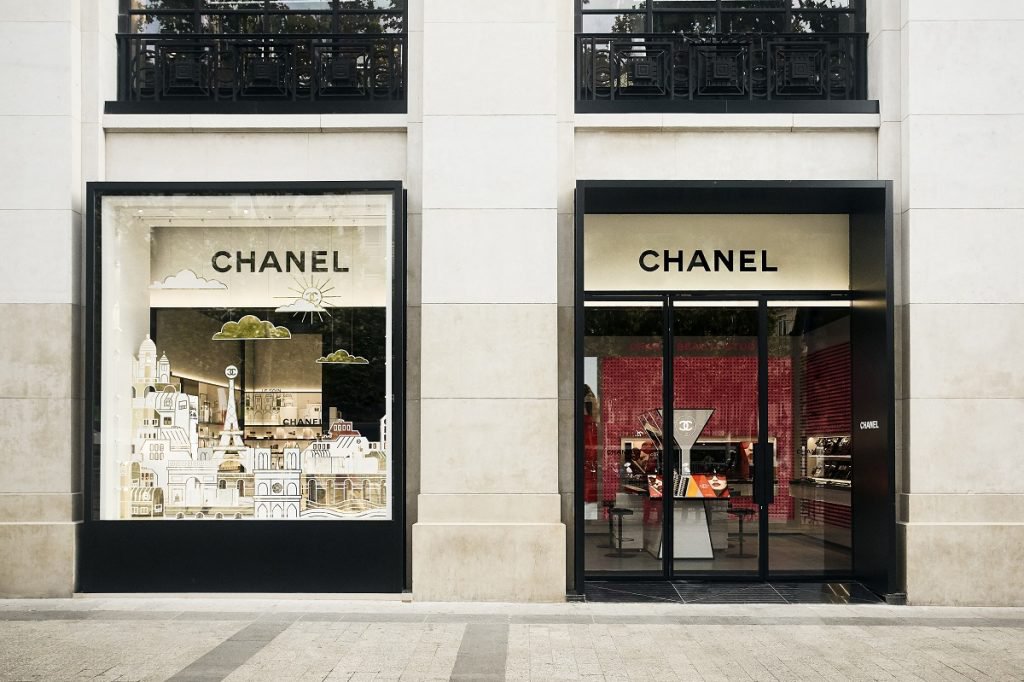 The focus of Chanel's new store is the consumer's experience: the venue's three sections have a strong visual identity, and offer a beauty advice service tailored to the label's customers.
The first section consists of a make-up studio featuring all of Chanel's make-up collections. The section's dominant colour is pink, and it gives customers the opportunity of receiving personalised beauty advice from Chanel's make-up artists.
A free-standing wall displaying an exclusive selection of Chanel sunglasses acts as divider between the store's make-up section and the area dedicated to skincare and perfumes. Pride of place there goes to a pyramid displaying the Les Exclusifs de Chanel collection, a series of eaux de parfum created between 1992 and 2016 by renowned perfumers working closely with Chanel, as did Ernest Beaux, the man behind Chanel N°5.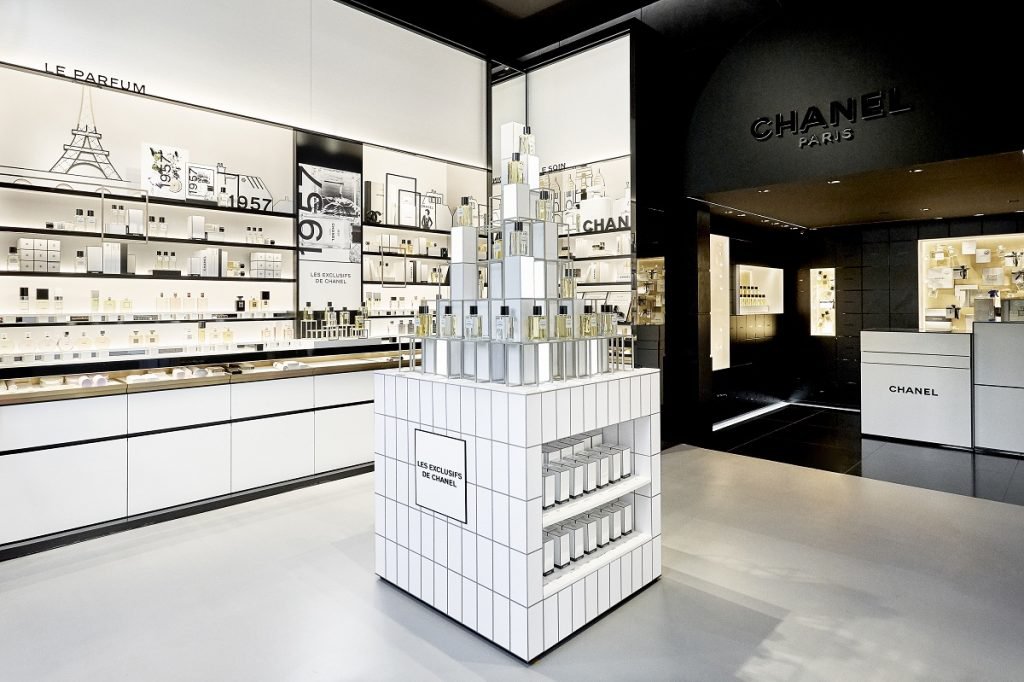 The store's third section, in more confidential surroundings, is home to Chanel's more exclusive products, like the illuminating powder with engravings of Parisian landmarks, or perfume gift boxes. These exclusives will only be available at the new Champs-Élysées store.