CELINE OPENS NEW BOUTIQUE IN THE HEART OF PARIS - Luxury Retail
The storefront is an homage to the art-deco perfumists of yesterday
French fashion house and international hub of luxury, Celine, has just opened its newest boutique in Paris.
Located at 390 Rue Saint-Honoré, the storefront evokes grand, art-deco influences with black marble columns and accents of shimmering, elegant gold.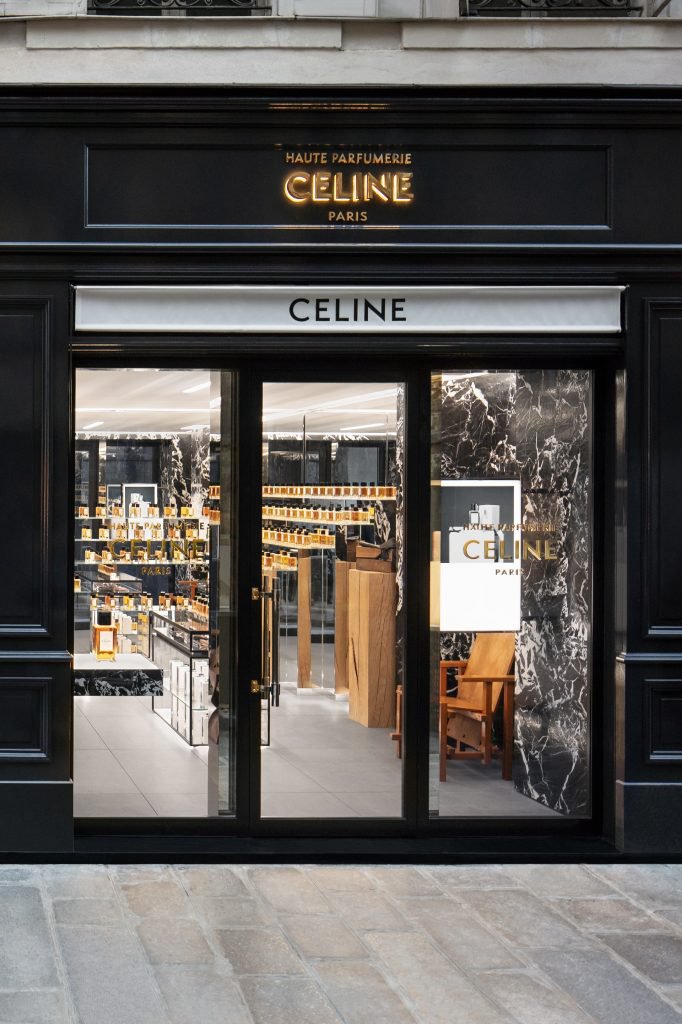 The opening coincides with the launch of the Haute Parfumerie collection, showcasing Celine's diverse range of colognes and eau de parfums. The boutique also displays the wide range of Celine accessories, especially handbags, that have come to define the brand.
"Like the Celine perfumes, [the handbags] are nomadic," Celine shared in a statement. "Carried around everywhere as items for our daily existence, they are the true companions of our private life."
The Paris store also carries a new line of accessories, including perfume travel cases in canvas, calfskin, crocodile or alligator leather; playing card sets; brass or silver match boxes; a sterling silver travel ashtray; lighter cases; a men's grooming kit; combs; paperweights; a trinket bowl and assorted cases.
Works by Luisa Gardini, Rochelle Goldberg, Camilla Reyman and Søren Sejr are dotted throughout the store at 390 Rue Saint-Honoré, whose design mirrors the Art Deco influences in the perfume bottles designed by Celine's creative director Hedi Slimane.
The pieces, mostly minimalist paintings or materialist sculpture, add to the grandiose yet distinctly French modern aesthetic of the boutique. The store is meant to imitate a collector's trove, more exclusive and private than a public museum-like atmosphere.
The dramatic veins of the Grand Antique marble walls are amplified by gradient mirrored shelves displaying rows of bottles, in what the brand referred to as a "perfumer's organ." Drawing on his androgynous perspective, Slimane has created 11 scents for men and women, carrying touches of tree moss, iris, rose or chypre.