Cara Delevingne for Saint Laurent - Luxury Retail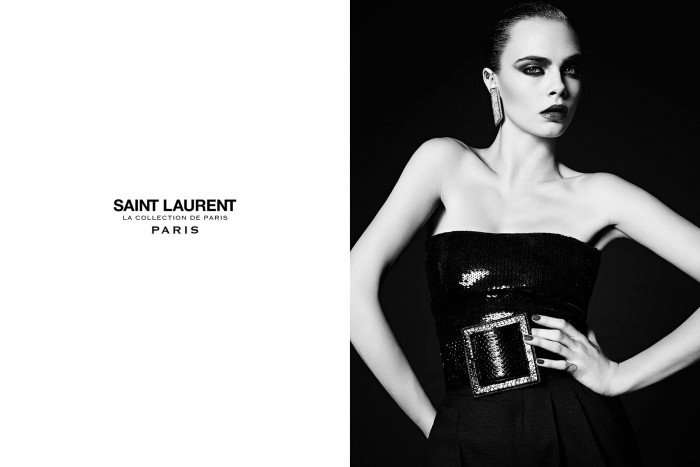 The love affair between Hedi Slimane and Cara Delevingne continues
The Saint Laurent designer has chosen Delevingne as the star of his advertising campaign for La Collection de Paris. The selection of 42 looks he showed during Paris Fashion Week in the house's first presentation at its new couture salons in the restored Hôtel Sénecterre.
Photographed in New York on March 17, they show Delevingne alternately wearing a black tuxedo, a black sequined bustier dress with an oversize buckled belt, and a dramatic heart-shaped fur coat.
The close collaboration between Hedi Slimane and Cara Delevingne started four years ago, and the duo have continued that relationship when the designer chose her to star in the Saint Laurent Grunge collection back in 2013.