Cachitos Diagonal - Luxury Retail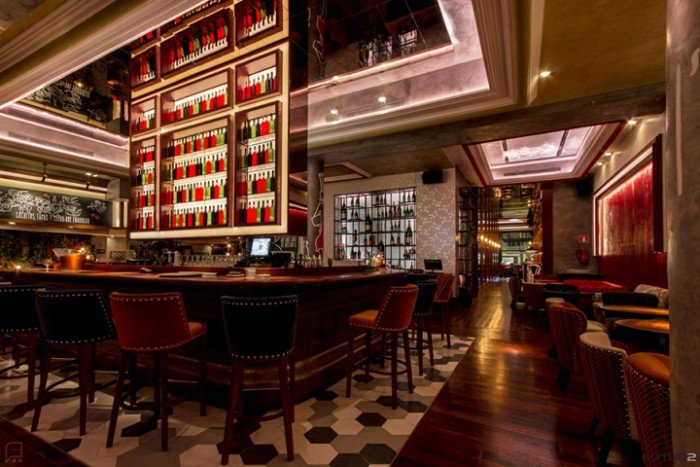 The second Cachitos opens at the New Diagonal in Barcelona
The restaurant, located in the remodeled area of the Avenida Diagonal Barcelona, at number 506, is a new project completed by the recognized designers: Pepe Lopez del Hoyo (Futur2) & Estrella Salietti (Alletres).
Cachitos Diagonal as well as other iconic venues such as the restaurant Nuba, the exquisite Club Astoria, Bling Bling & Opium Madrid, which will be opened shortly, are all venues which have been a product of the colaboration of these talented designers with Costaiste. Cachitos Diagonal is a modern evolution of the original Cachitos (Rambla de Catalunya 33).
Completely renovated lighting of the space has been made ??entirely discreetly concealed Led giving a warm effect
A search of reinventing the concept of tapas and converting it into a sophistited space. Basic materials such as iron, glass and wood are raised to the maximum level of glamour and exclusivity. Lamps made of plants, ivy climbing up the fascinating walls, wrought iron screens and fabulous trees whose fruits are carnations, these are some of the surprises that visitors will encounter. A charming place, sophistited and edgy atmosphere, a place that lovers of tapas and good taste can not miss.