Bulgari VIP Experience Kit - Luxury Retail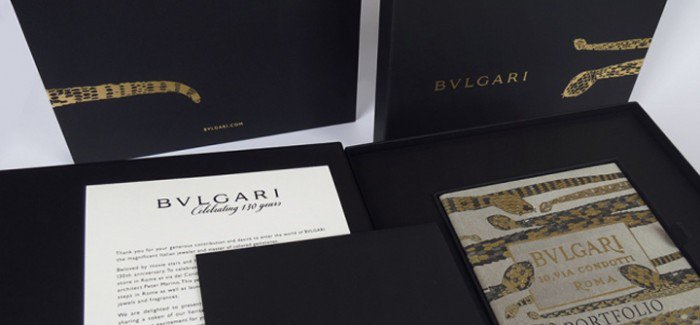 Bulgari VIP Experience Kit by Karen Hsin
It's one thing to design an elegant package for Bulgari, but when it's for their Anniversary Book that includes a letter from the president to VIP clients, you better make sure to impress!
That's exactly what this custom box achieves, designed by A. Marcus Group in New York. With structural and manufacturing help from Taylor Box Company, this opulent box is pure sophistication and magnificence.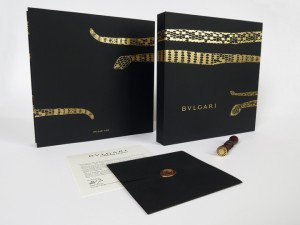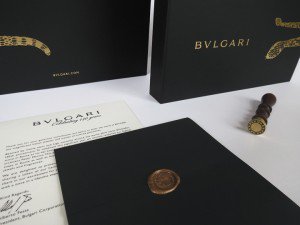 The figure of the reptile, in gold foil, is a symbol of eternal youth and immortality. It's been an integral and long-established part of the aesthetic universe of this Italian jeweler and adds an ancient yet powerful element to the packaging design.
Open opened, the box displays the Bulgari Portfolio. This hardcover book contains a selection of images celebrating the brand's retrospective history and its 125th anniversary.