Bugatti Showrooms New York and Miami - Luxury Retail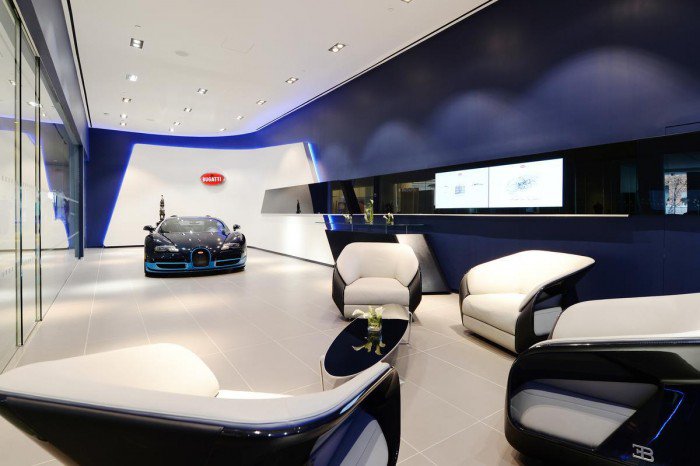 Bugatti Unveils Redesigned Showrooms in New York and Miami
In preparation for the much anticipated arrival of the upcoming Chiron, Bugatti is updating and opening new showrooms around the world.
Last week, Bugatti's dealer partners in New York City and Miami, Manhattan Motorcars and Braman Motors, opened the first showrooms in the world with the new brand design developed by Bugatti for its dealers.
When asked why the first showrooms to express the new design, Dr. Stefan Brungs, Member of the Board of Management of Bugatti Automobiles S.A.S. responsible for Sales, Marketing, Customer Service and Brand Lifestyle replied, "North America is a very important market for Bugatti. About a quarter of our Veyron series, which is sold out, is located in North America and customers here are showing phenomenal interest in the next Bugatti super sports car."
The new showroom concept was developed to provide visitors to dealerships the same experience that customers and guests find at Bugatti's headquarters in Molsheim, France. Thus, they feature extensive use of Bugatti Blue, with distinctive lines and clear surfaces reminiscent of Bugatti super sports cars.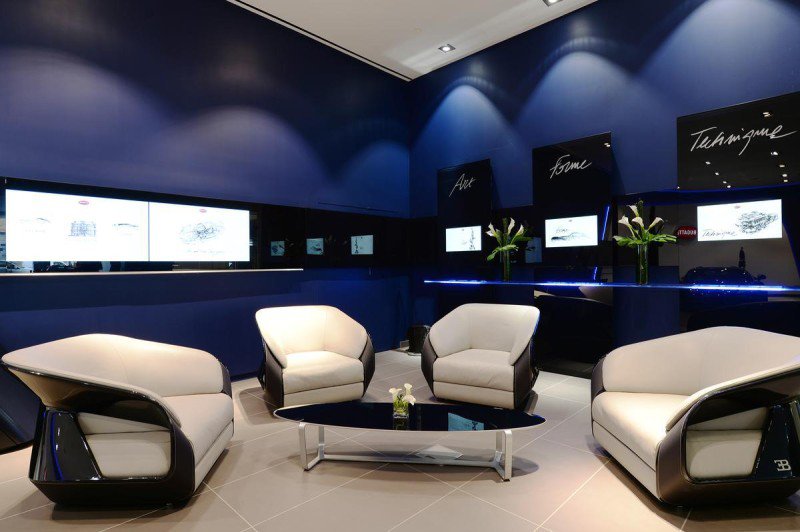 Each showroom features a lounge area with furniture from Bugatti Brand Lifestyle collection. The armchairs are made from the finest leather and blue exposed carbon fiber with high-grade materials and workmanship like those used for a Bugatti cars. A horizontal communication strip running along the wall displays product information and highlights from the history of Bugatti. In addition, customers can configure their new Bugatti on screen. The whole system can be controlled intuitively from an iPad or tablet after customers have taken a seat.
A white brand wall with sweeping curves and adaptable background lighting with Bugatti's red oval logo forms the backdrop for the star of each showroom. The showrooms at each of the 27 dealers in 13 countries, are scheduled to be updated. And showrooms in Munich, Monaco and Tokyo are due to open in the near future.