Bottega Veneta in Zurich
Bottega Veneta injects subtle references to italian design in its Zürich flagship
The recent Zürich flagship of Bottega Veneta brings forth Italian design and craftsmanship while infusing the space with references from the luxury house's collection.
Positioned in the heart of Zürich, on Bahnhofstraße 25, the 180-square-meter retail space has been transformed into a treasure-hunting arena where gilded fixtures flow seamlessly with wooden elements and hidden references allude to the house's penchant for its collection and Italian design.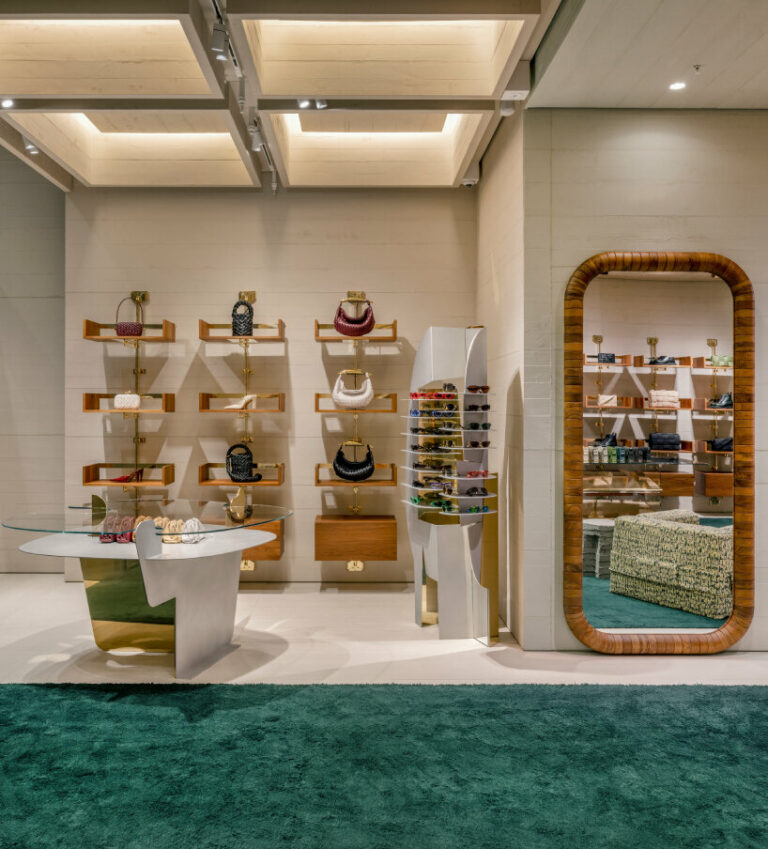 On one wall, stool-like wooden shelves are stacked, individually presenting Bottega Veneta's collection for the visitors to gaze at and touch. The wide gaps refrain from creating a compact visual, an approach that is echoed throughout the space. Anchoring these stool baskets are gold-polished shafts that visually blend well with wood.
Across this wall, another wooden shelf emerges. This time, it comes through an injected bookcase typically found in historic homes. Nestled inside the polished wood are the beams of light that glows upon Bottega Veneta's bags and shoes, luring the attention of the visitors from the get-go.
AFFINITY TO ITALIAN DESIGN AND CRAFTSMANSHIP
Bottega Veneta's affinity to Italian design and craftsmanship makes its way onto the design elements that ornate the new Zürich flagship. The seating was tailored to the luxury house's store by Italian manufacturer Cassina, inspired by the mod.932 quartet of Italian designer Mario Bellini. A blue-green carpet steals the hushed-down colors of the surroundings while still complementing the overall soft visuals that the luxury house is going for.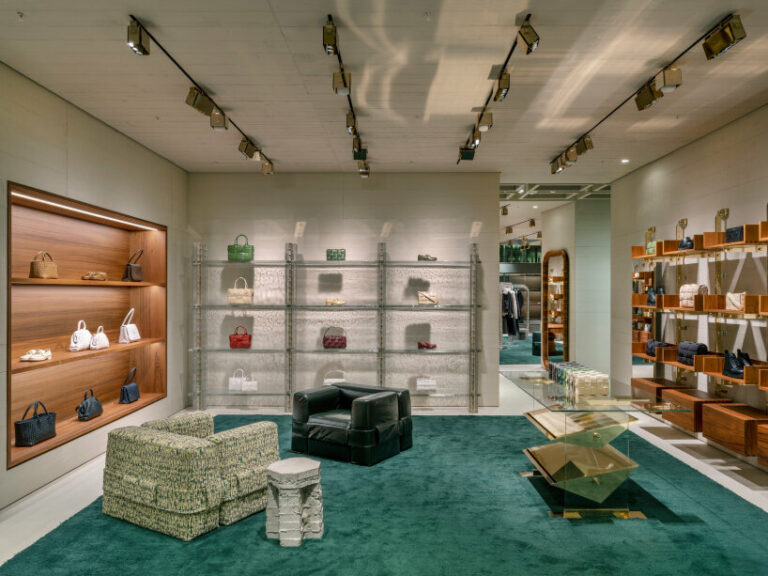 Adjacent to the seating area, a glass-made rack holds up Bottega Veneta's cassette bags, lined up in its changing spectrum of colors. Below the transparent glass, two squared plates of gold reflect the light from above and diffuse it in the space to create an opulent atmosphere.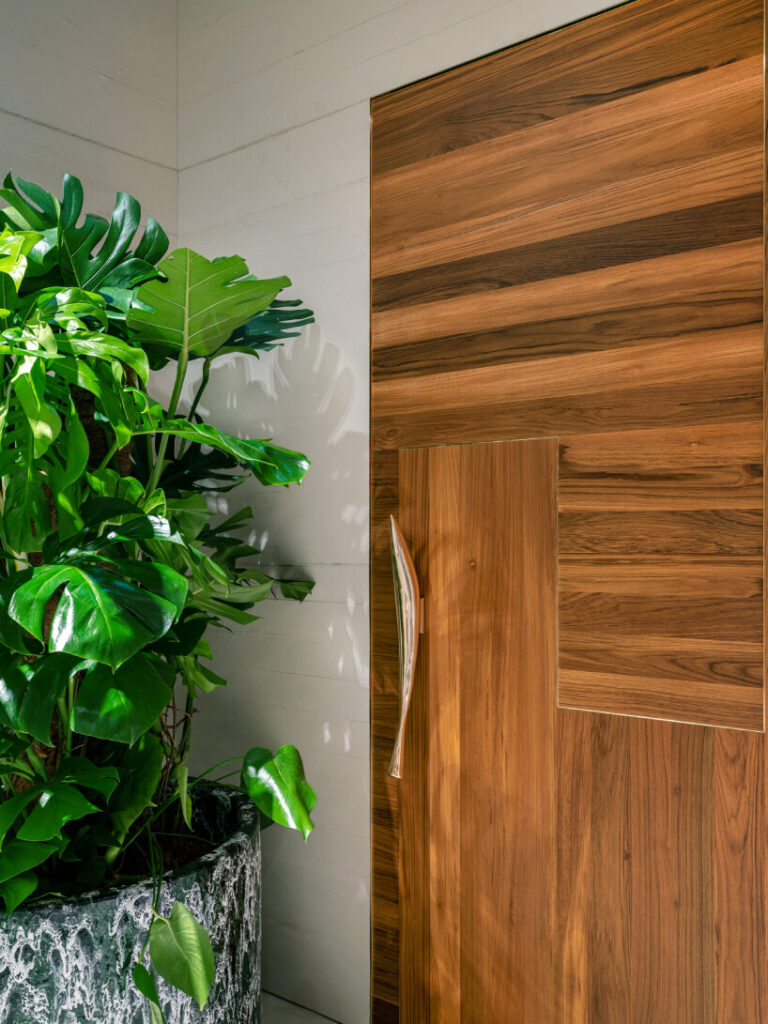 As a homage to its collection, Bottega Veneta installs a door handle that recalls its Sardine bag collection. Gleaming in gold, the handle fuses seamlessly with the wooden door. The flagship store features a unique buy featuring key looks and special pieces as well as categories for all genders.