Bloomingdale's 'Give Happy' Holiday Windows
"Give Happy" campaign, meant to highlight "positivity and togetherness"
Bloomingdale's is bringing a dose of joy to the streets of New York with the boldly coloured holiday window displays for their 59th Street flagship store.
Inspired by their "Give Happy" campaign, each window features a signature color and video display designed to bring a smile to fan's faces, even amidst this unusual holiday season.
The Give Good Cheer window features a rainbow of neon hues as well as a video of their holiday campaign's multi-colored imagery which forms a Christmas tree of lights with a neon star at the top.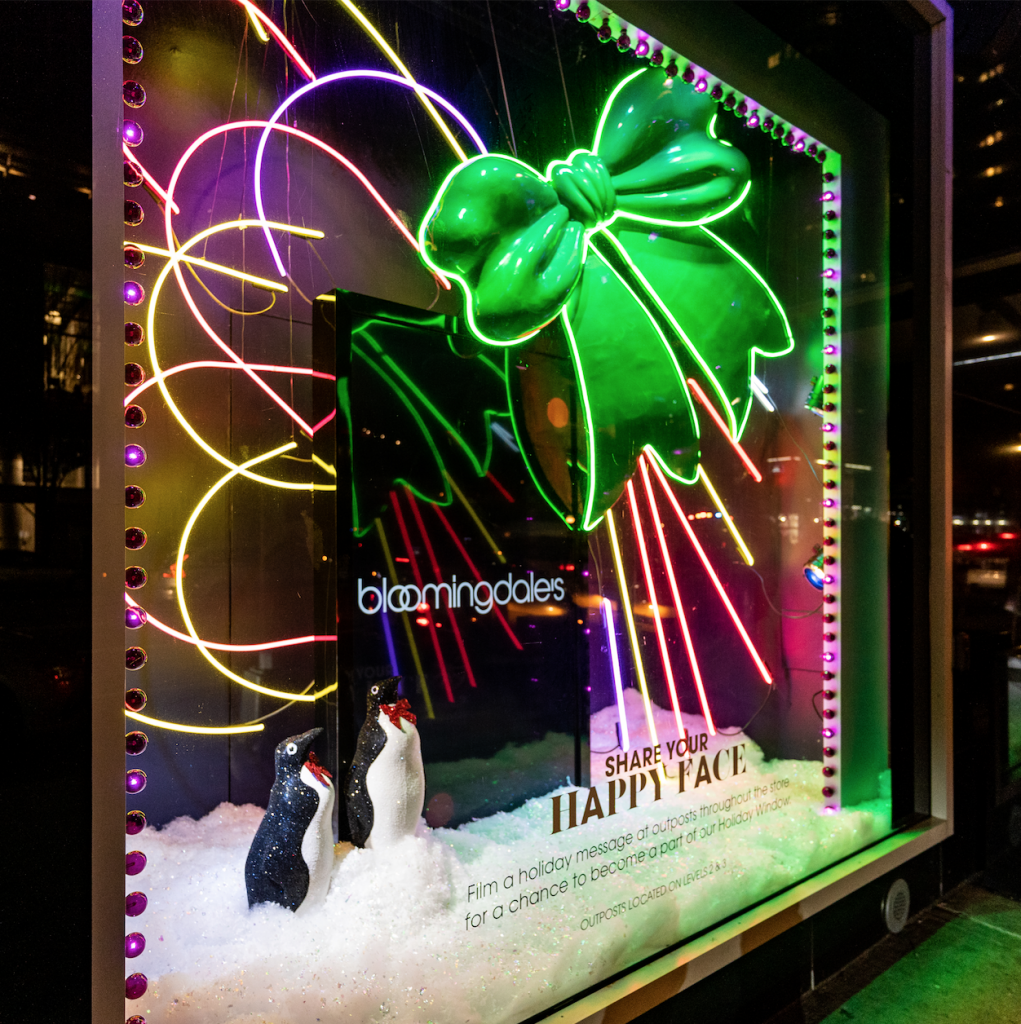 The store's green Give Snuggles window features a wreath of snuggly, verdant teddy bears with twinkling rhinestone eyes. For an extra unique treat, visitors will also experience the scent of evergreen when they stop in front of the window to create a full multisensory experience.
The orange Give Happy window will fill window shoppers with puppy love courtesy of a jumbo-sized glittering orange dog surrounded by smaller pooches and neon bones.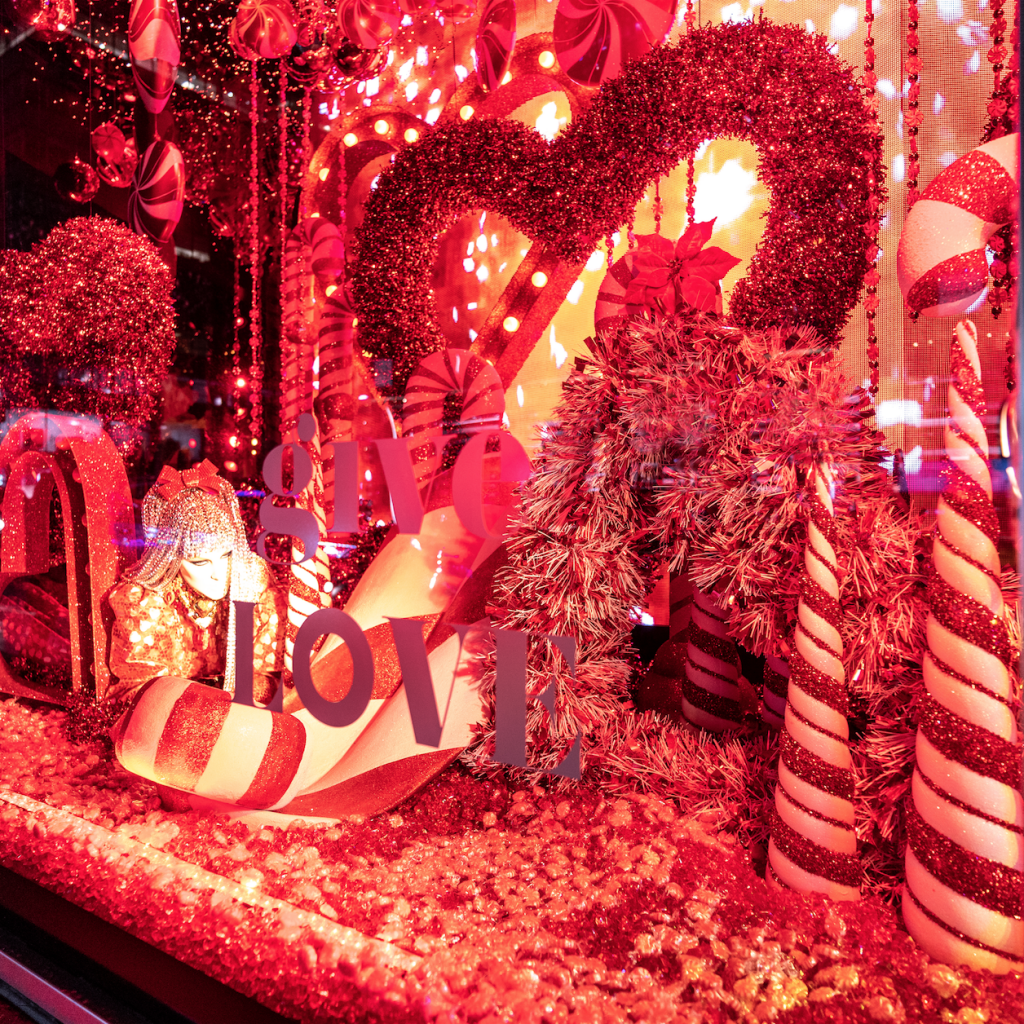 Love is central to the holiday season, and the red Give Love window embraces that with marquee hearts. To complete the experience of walking through a candycane forest, the window gives off a peppermint scent to immerse fans in the holiday feel.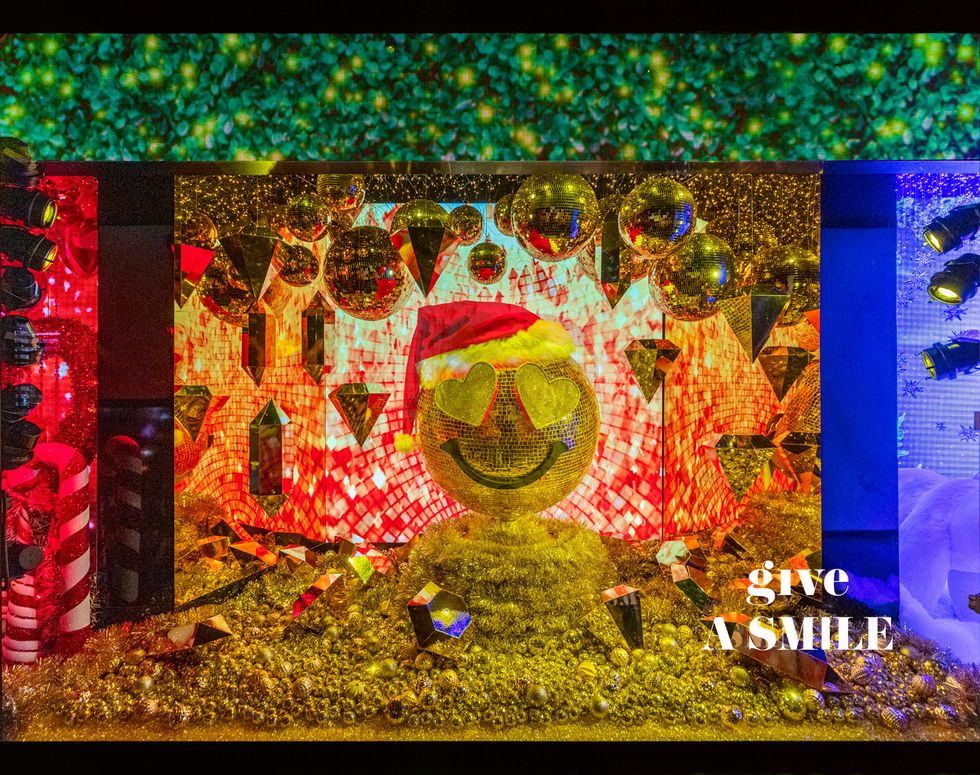 You're sure to be grinning at the yellow-clad Give a Smile window, which is decked out in a spinning emoji-style disco ball by New York City artist, Allison Eden that reveals a mannequin sporting happy holiday fashion on the other side.
There's no feeling blue with this gleaming Give Light window that features a giant spinning snowflake studded by winter fashion looks. For added luminosity, the scene dazzles with hanging Swarovski crystals, polar bears, and neon snowflakes.