"Art vivre" by Kiki Van Eijk for Hermès Spain by INSTORE - Luxury Retail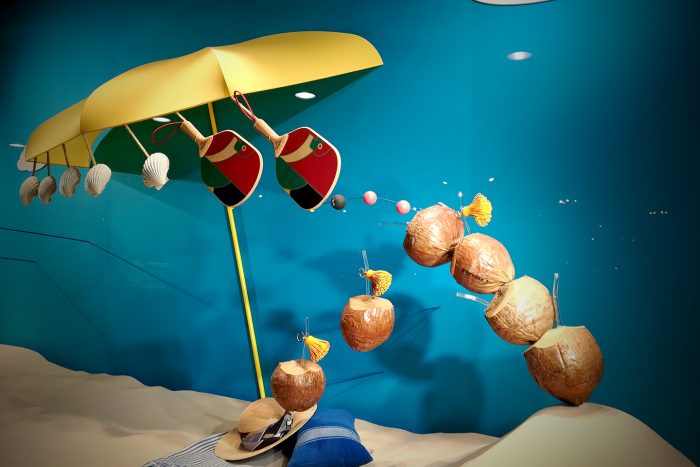 Production and installation of windows displays
following artist designs
We can already enjoy the new Hermès windows displays for the summer season. During the past month all the boutiques of the French firm in Spain have updated their windows showing the collection for this summer 2018.

As previously the design of  windows displays has been made by the Dutch artist Kiki Van Eijk while the production and installation has come hand in hand with INSTORE.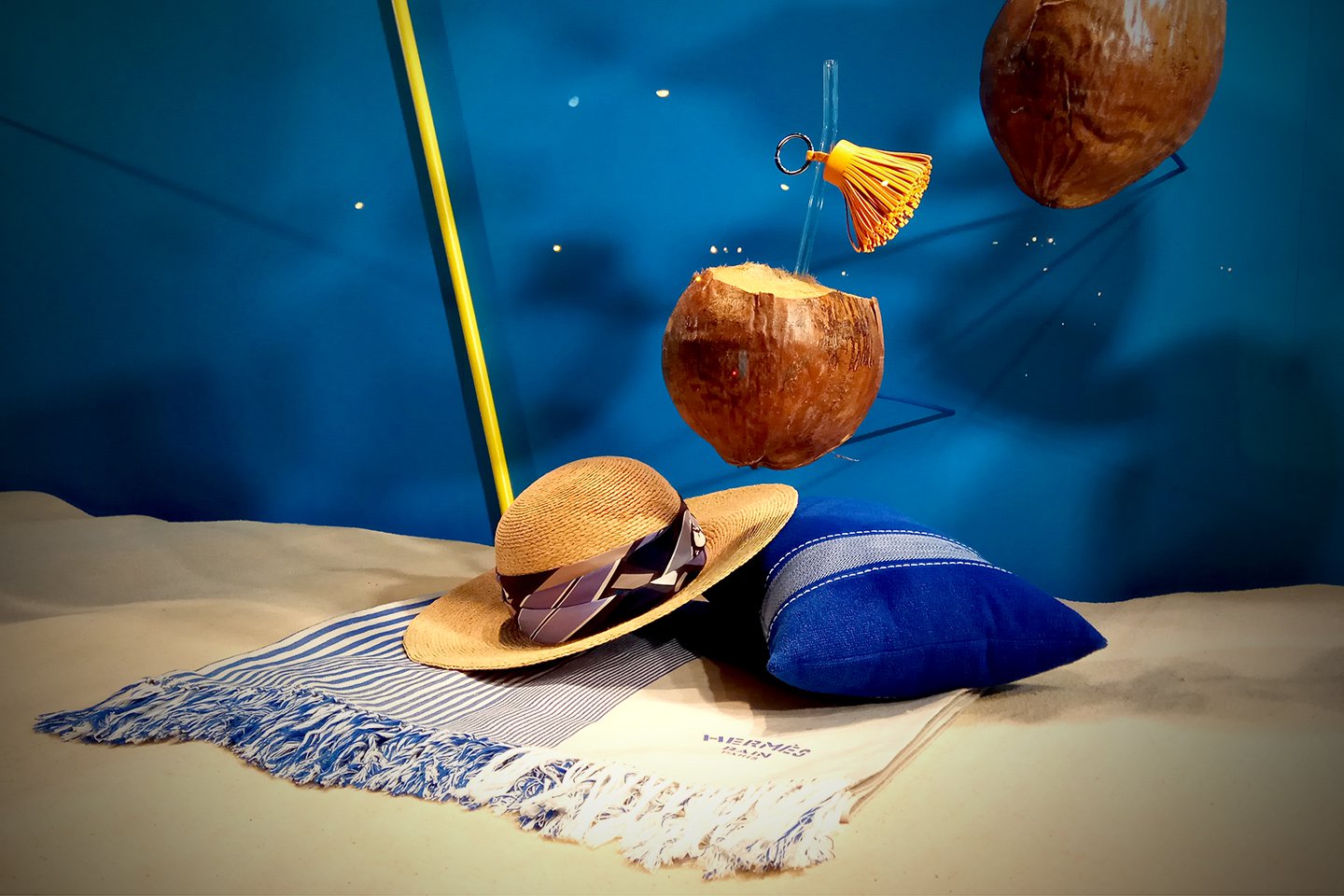 The Hermès windows displays are an example of the modernism and taste for art that the brand has. The importance that they give to his branding and the direct relationship of Hermès with contemporary artists means that collections such as the summer combined perfectly with the different scenes designed by Kiki Van Eijk.
Four windows displays models have been produced and installed in the different boutiques of Madrid, Barcelona and Marbella.
The first window display in which we are going to see is the one titled "Women shoes – Art vivre", as its name indicates is live art, the objects come alive and have movement, fictitious elements and Hermès articles decorate the space; a living room in which books, cups and spoons make impossible balances. To make this windows displays the main materials chosen have been the wood to produce the elements and the wallpaper with Hermés design to cover the back, the final result of this windows displays depends on a careful installation of each product always respecting the design of the artist.
As a second window display we have the title "Men – Perfume & Shampoo", in this composition the bath is the most important, it´s created in porexpan and fiberglass. The combination of Hermès products for beauty and bathroom with towel rack or simulated boats creates a real scene where all is exposed with harmony in a very limited space.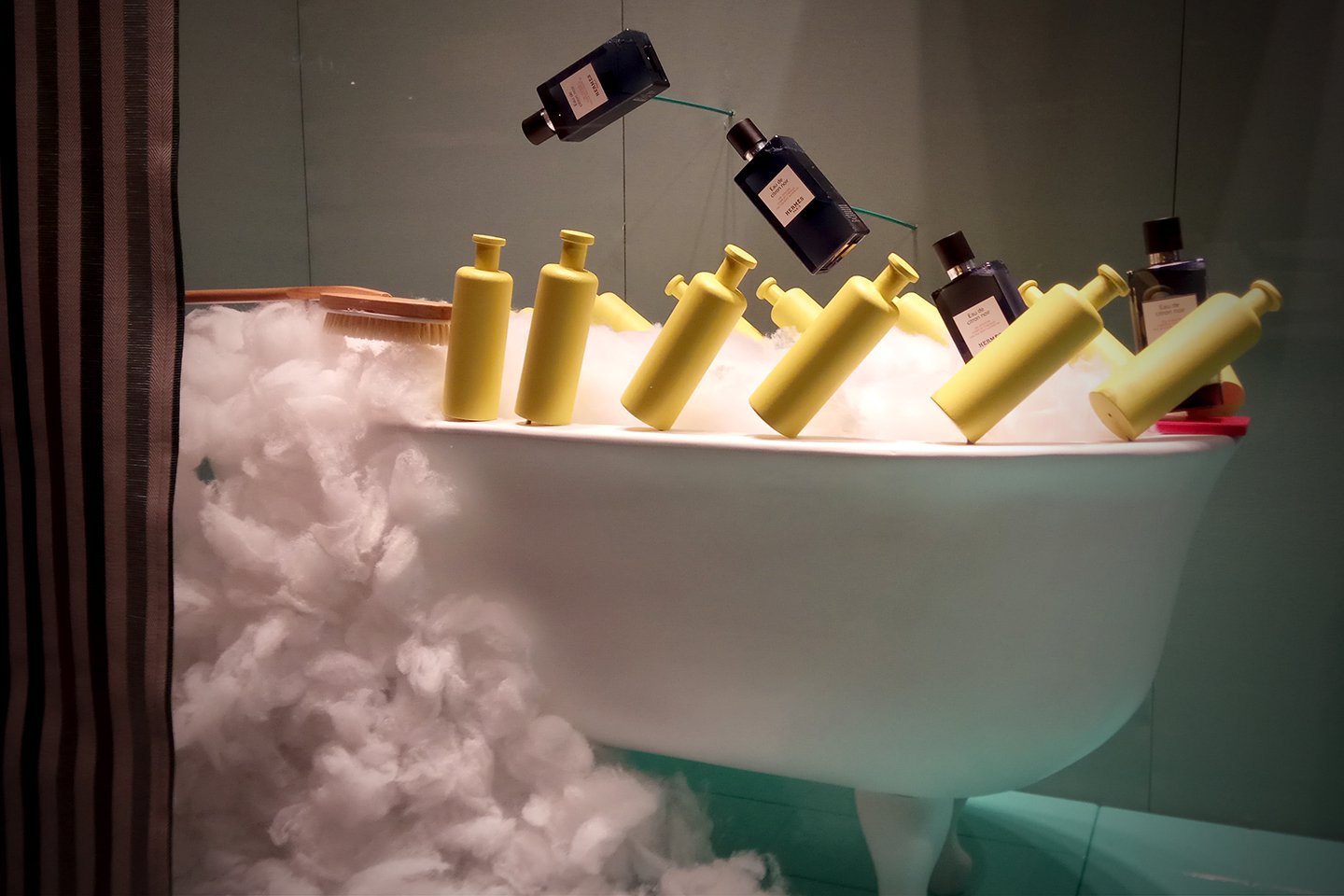 The third window display titled "Women ready to wear" is the most summery of the four, it takes us directly to the beach. Bags, hats, sandals or paddles beach are the protagonists of a typical scenery of a summer landscape. The production and installation of this windows has been made with real elements such sand, shells and coconuts, manipulated objects and transformed to occupy the place that Kiki Van Eijk has reserved for them in this scene.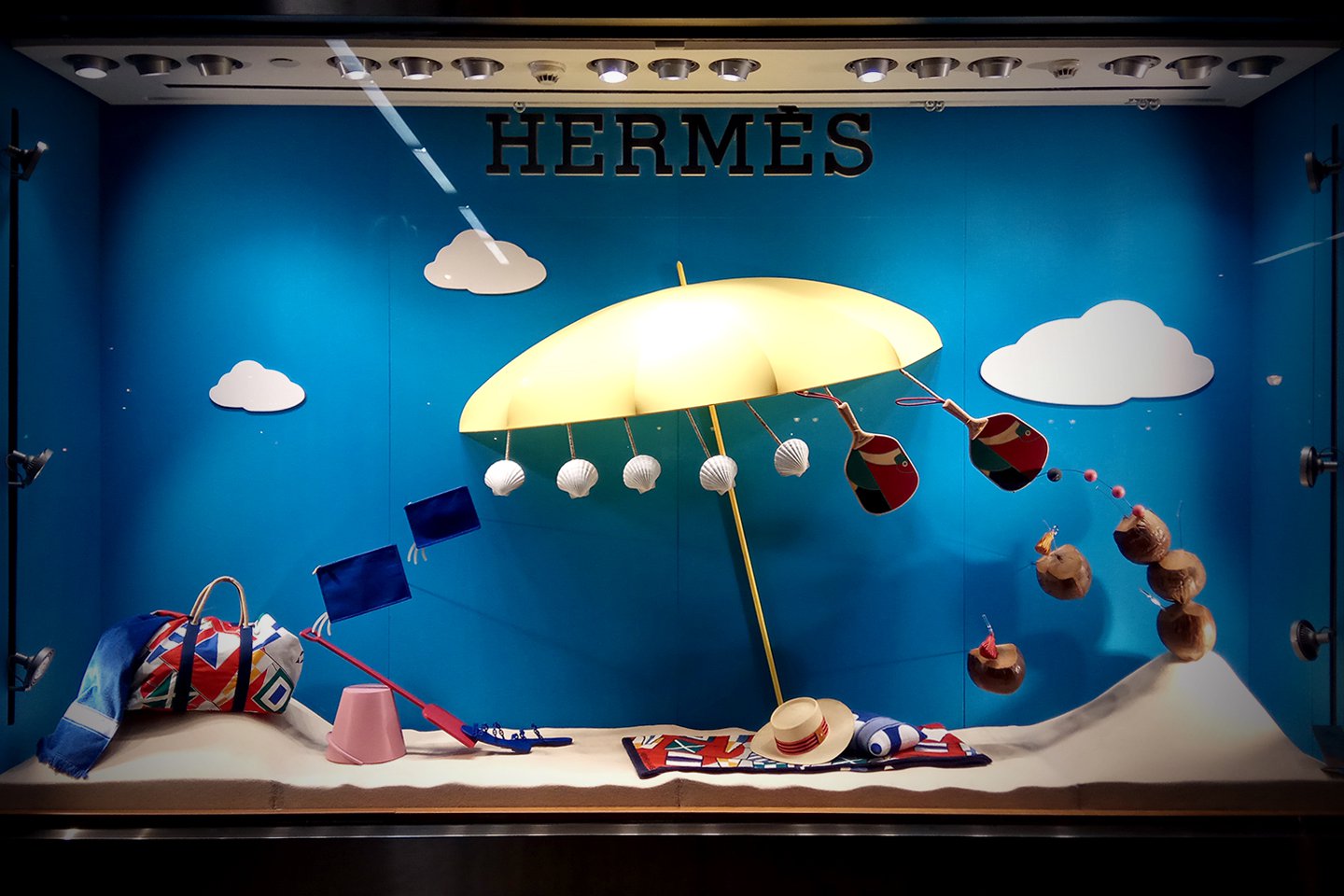 To finish we have to pay our attention in the window display number four, "Women small leather goods", a showcase dedicated to leather accessories for women in which the artist has let her imagination fly creating a balcony with envelopes that fly thanks to wings of real feathers, a minimalist window display in which the integrated Hermès objects combine perfectly with the decoration.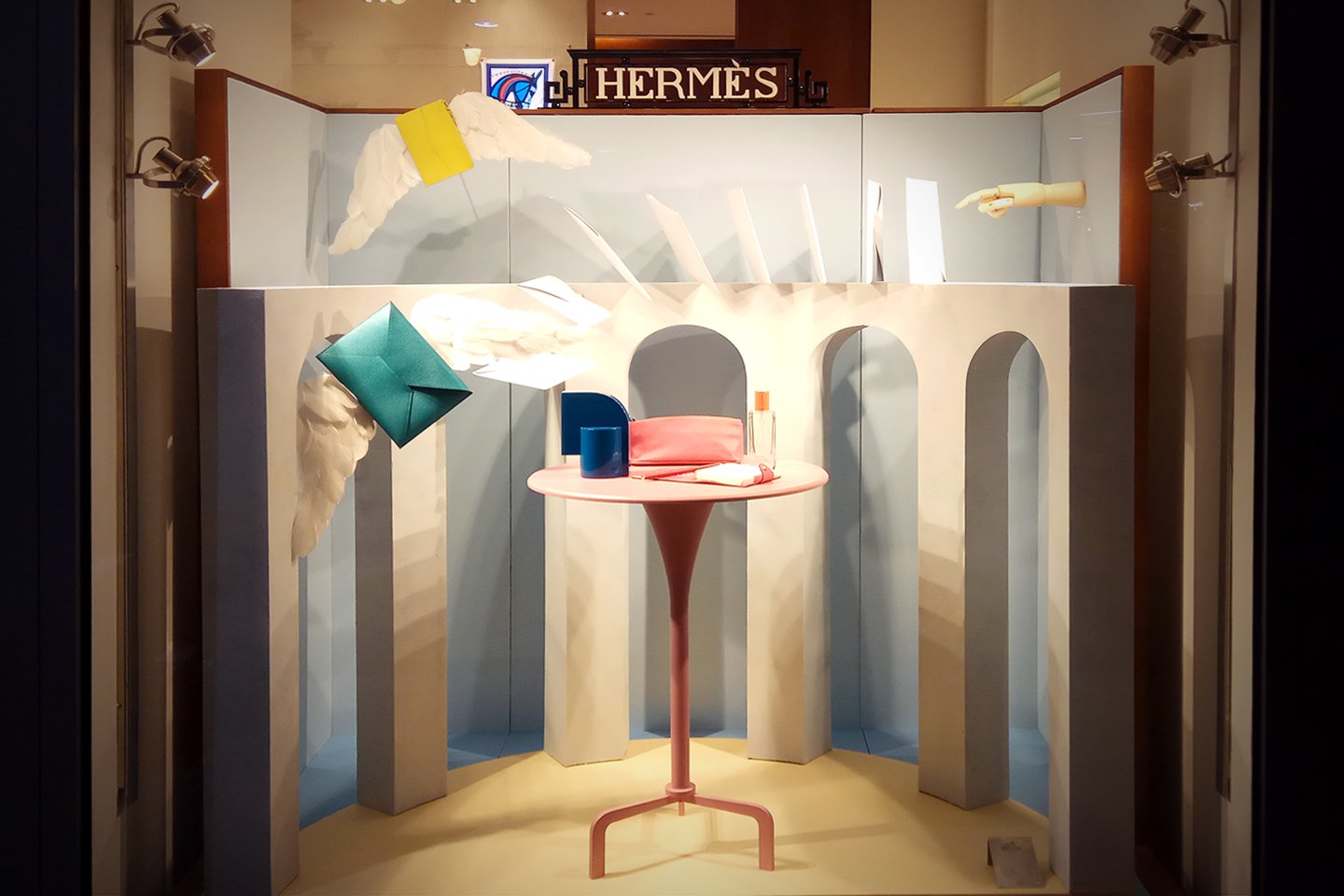 The design of Kiki Van Eijk for the windows of Hermès Summer 2018 in Spain is once again an example of how art and fashion go hand in hand, complement each other and feed each other.