"Along the dreamtrail" by Kiki Van Eijk for Hermès - Luxury Retail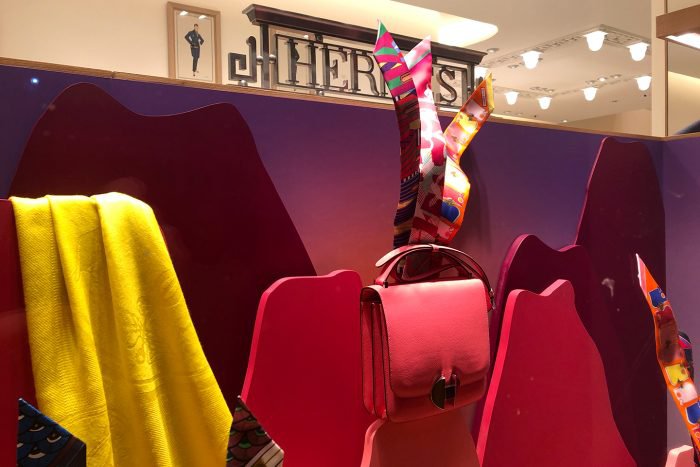 Windows displays production Spring / Summer 2019 by INSTORE
The new season fills the windows displays of Hermès Paris with color, a universe designed by the Dutch designer Kiki Van Eijk in which the products of Hermès come to life and are the protagonists of each scene.
"Along the dreamtrail", this is how the artist has titled her designs for the Spring / Summer 2019 season.
Madrid, Barcelona and Marbella will show this new work of window dressing made by INSTORE, agency specializing in production and installation for retail.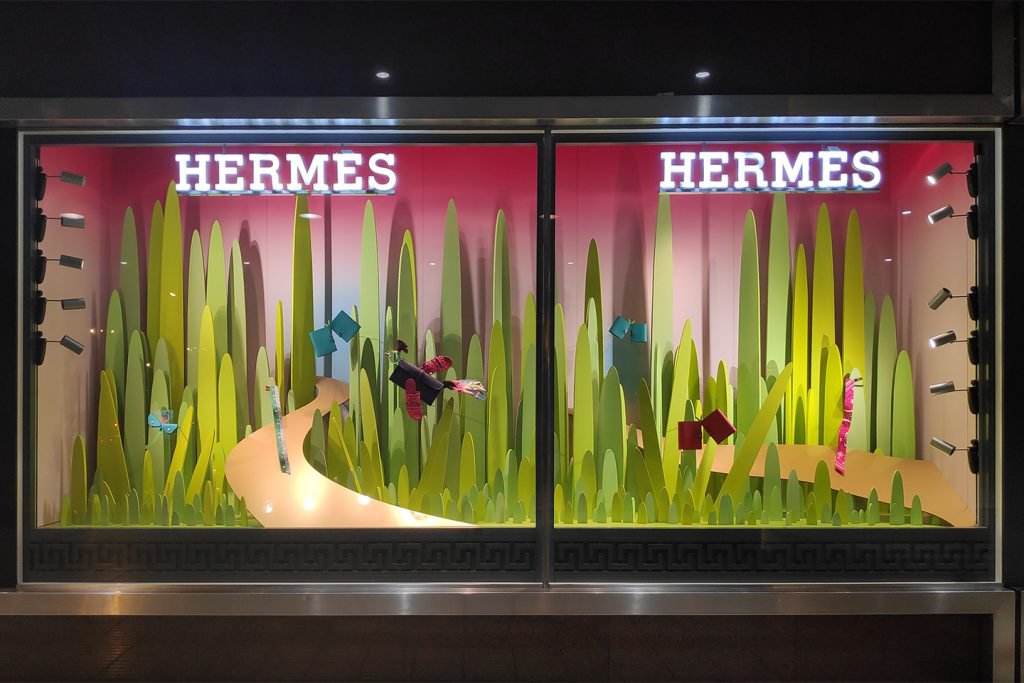 Kiki Van Eijk explains her creative concept as a journey through dreams: "Along the dreamtrail" , "In your dreams you follow the golden trail. All along the way the landscape constantly changes and unexpected things happen with special encounters. Each window is connected to the other window by the golden path witch functions as a "red thread" throughout the story. In each window you also see a hint of the other window in the background."

Kiki Van Eijk has accustomed us to a great originality in all his works, and in the windows displays of Hermès could not be less. Each article of the French firm comes alive and represents a role within the Hermès Universe.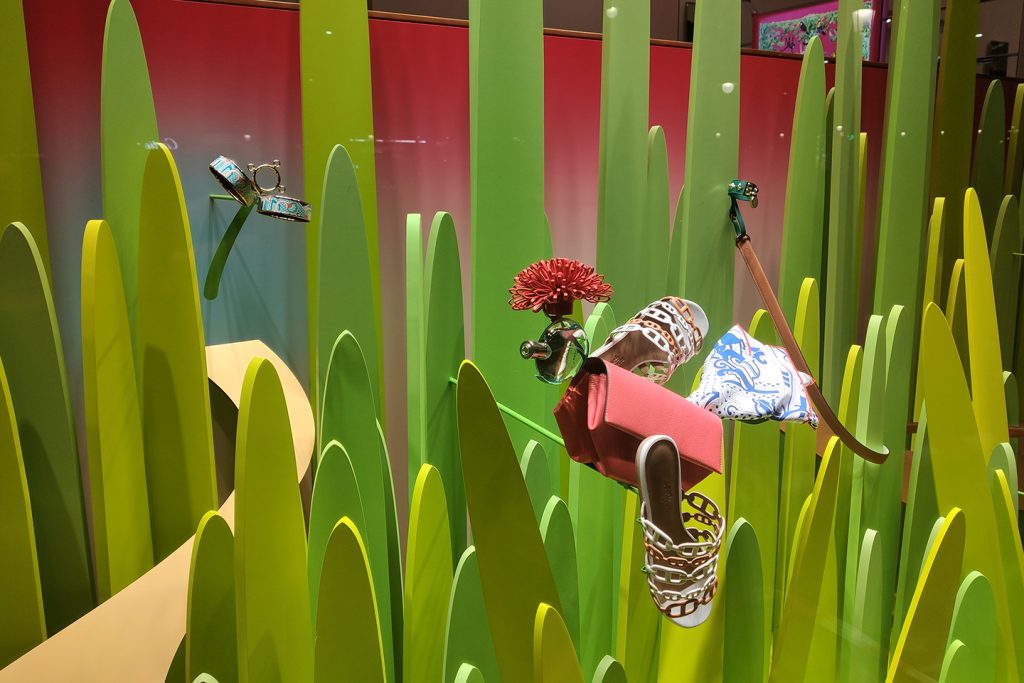 Mice, rabbits, birds, butterflies, caterpillars, all created from shoes, bags, handkerchiefs, perfumes, jewelry and ceramics from Hermès, an original fusion that transforms the windows displays in a work of art.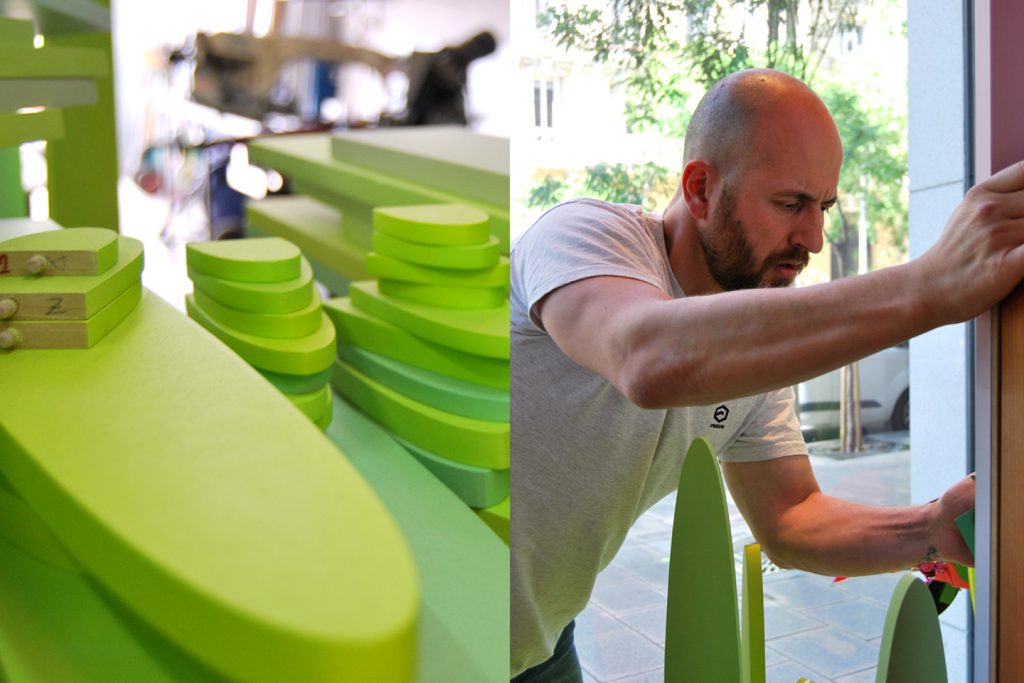 The work of carpentry, locksmith, painting and finishing has been done by INSTORE. Part of the creative design of Kiki Van Eijk has developed a personalized production in which each element has been made to measure to recreate the windows displays following those lines of design.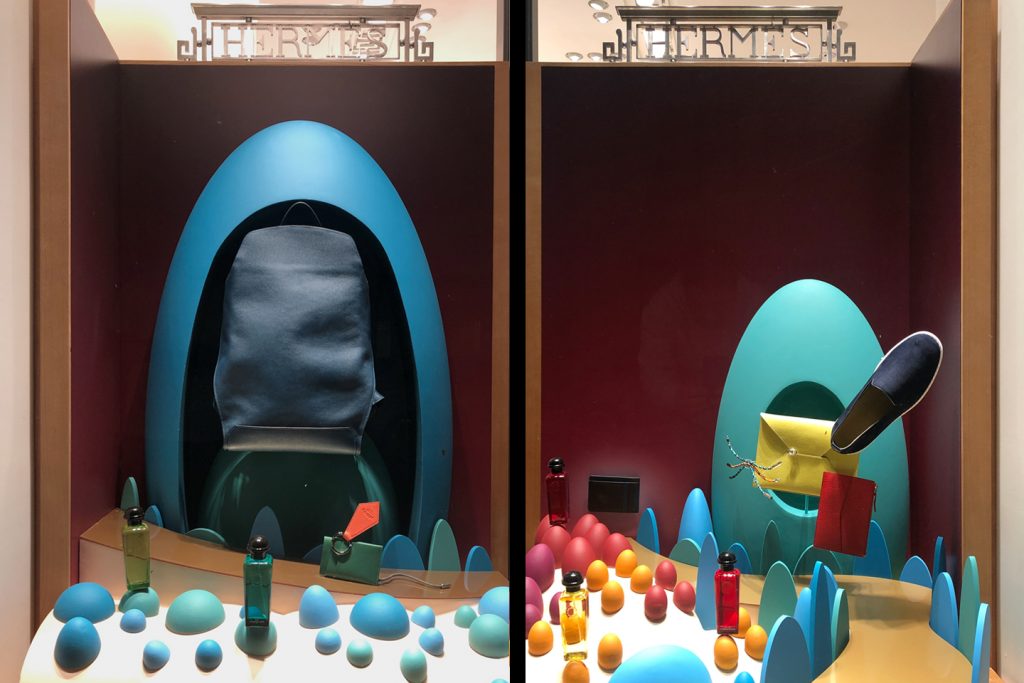 Lacquered wood and polished cork are materials that work very well in this type of windows offering an optimal final result. For the placement of objects has been necessary an invisible locksmith work that allows to install the elements in the desired position.
This type of windows with 3d objects and different layers or levels allow to give a sense of depth and recreate stages impossible otherwise.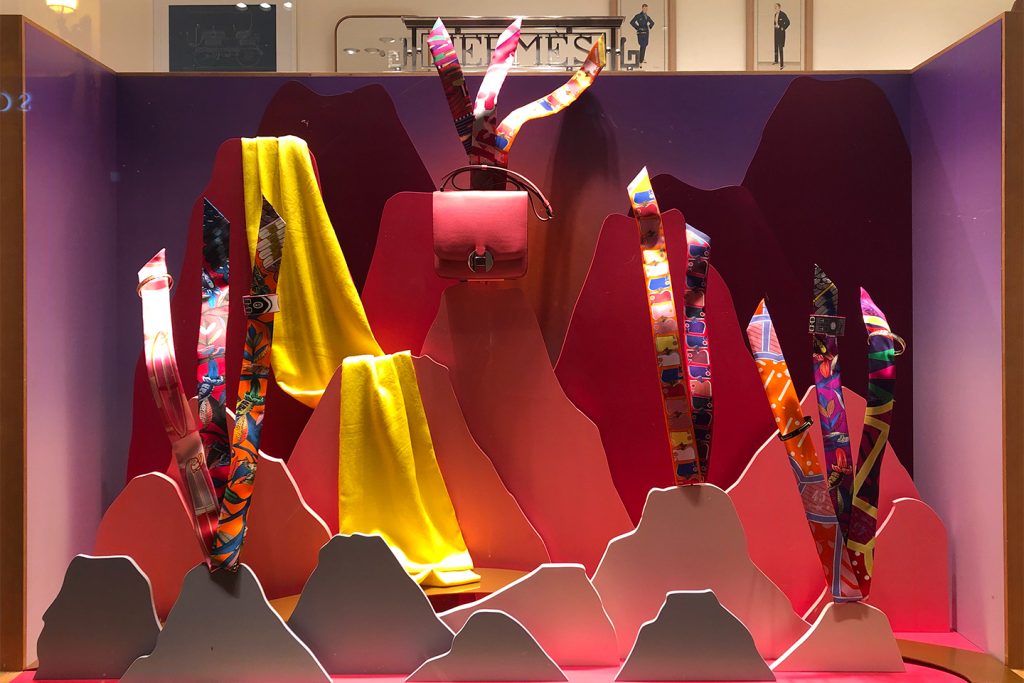 The visual merchandising work in projects like this is very important, each article occupies a specific and precise place that is part of a whole defined a priori.