Adidas x Stella McCartney - Luxury Retail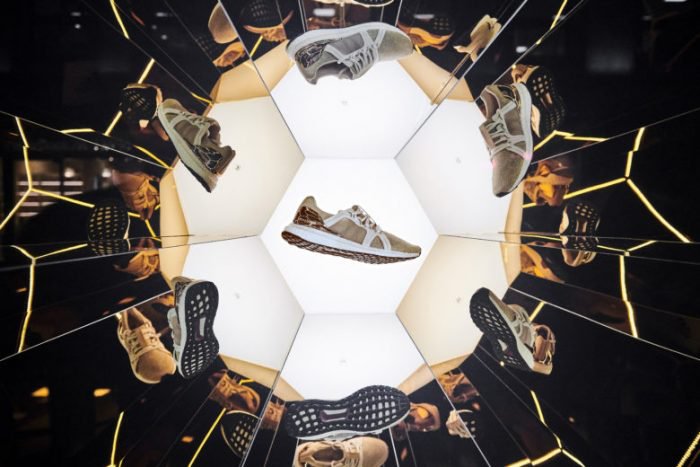 Adidas UK were excited to showcase its Stella McCartney Golden Ultra Boost as it marks the start of Harrods' Elegance Campaign, taking over the largest window on Hans Crescent in the process.
Design4Retail were commissioned to produce a strong, attention-grabbing window display design that would show-off the new golden shoe's undisputed authority and elegance.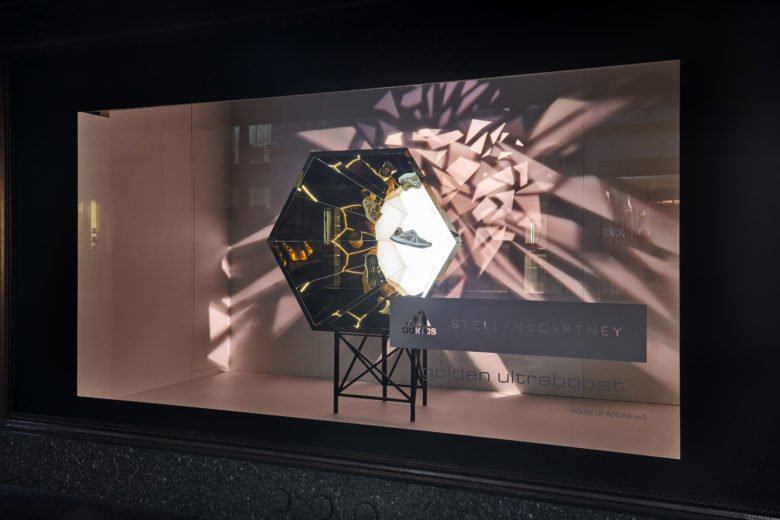 Fashion focussed, the use of rose gold mirrors and strategically placed lighting created an innovative infinity mirror effect.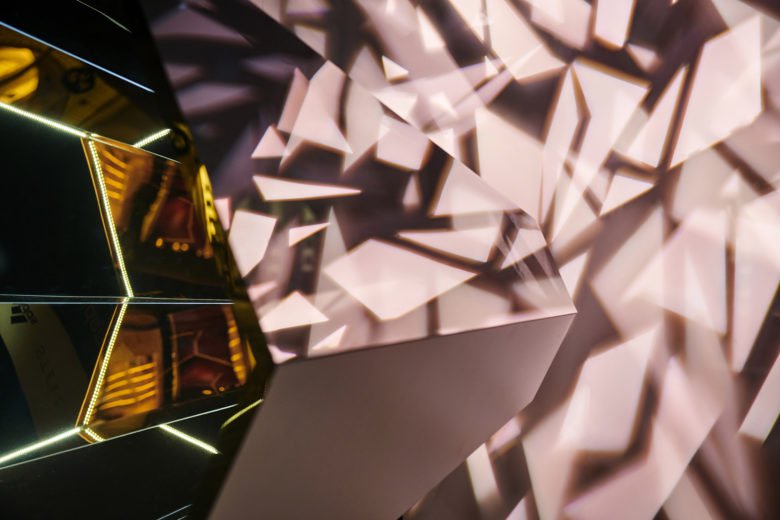 The 'shard-like' projections paired with soft lighting forged an awe-inspiring impression of movement, enabling the golden shoe to demand the attention of shoppers.