Jean Paul Gaultier for Kusmi - Luxury Retail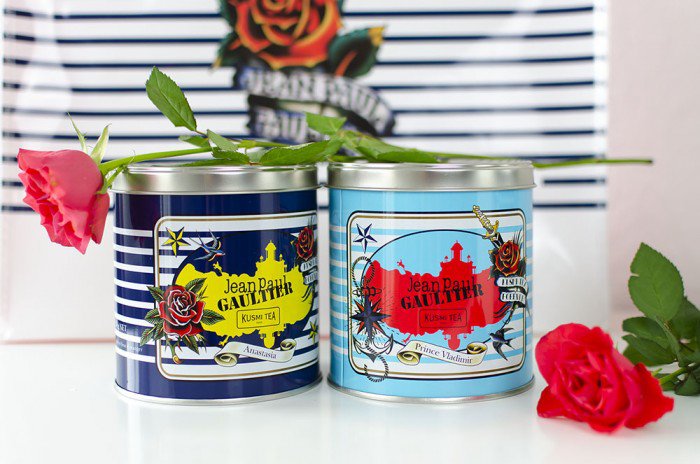 Jean Paul Gaultier creates designer tea tins for Kusmi
Jean Paul Gaultier is giving it a stylish edge with his latest collaboration with Kusmi Tea. The designer has created two limited edition designer tins for two of the tea company's blends namely: Anastasia and Prince Wladimir. 
The cylindrical tins sport Gaultier's famous stripes and tattoo inspired designs which we've seen in different avatars on his own perfume collection.
The teas themselves have their own stories.
Anastasia is inspired by the story of the Grand Duchess Anastasia, daughter of the Romanov dynasty's Czar Nicholas II and this exclusive Earl Grey blend is a combination of black tea, bergamot, lemon and orange blossom.
Prince Wladimir
was created in 1888 in honor of Vladimir the Great, ruler of Holy Russia. This tea is a blend of Earl Grey, citrus, vanilla and spices. Supposedly three other teas will get new Gaultier designed packaging later in the year. A small tin of tea costs about $19.