"Subway" by Coach - Luxury Retail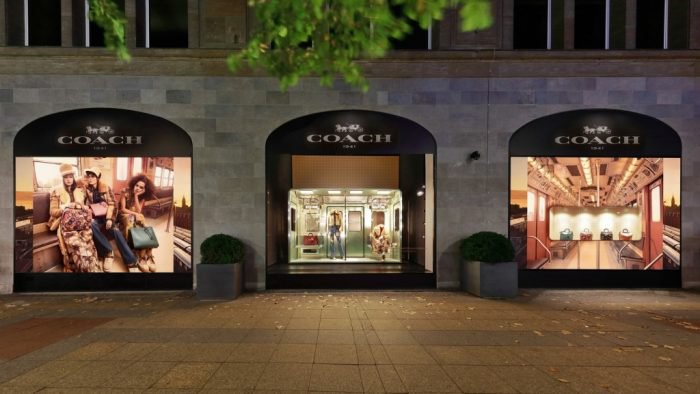 SUBWAY WINDOW DISPLAY FOR COACH
Created for department stores Kaufhaus des Westens (Berlin) and La Rinascente (Milan), these subway windows had to differ from the brand's 2016 global rollout, while maintaining the same Coach (New York) aesthetic.
"We started to explore different colors and materials, and that's where we came up with the green subway," says Alison Knabbe, 3-D Design Assistant Manager, Brand Visual Experience, Coach. "That was our way to remix it. To elevate and differentiate our design even further, we spent more time developing intricate, detailed mosaic tile artwork, so it felt new even though we had done something similar before."
According to Samar Younes, Global Design Director, Brand Visual Experience, Coach, the green used for Kaufhaus des Westens' displays was inspired by director Wes Anderson's films, in which he tends to create a "tone-on-tone monochromatic" world. The pink, feminine motif was used for La Rinascente.
Beyond color, the tile work throughout the displays helped support the subway vibe. And while they may appear 3-D, the tile is actually printed. The pattern had to be painstakingly created in order to appear as real as possible – so tiny details like shadows were critical.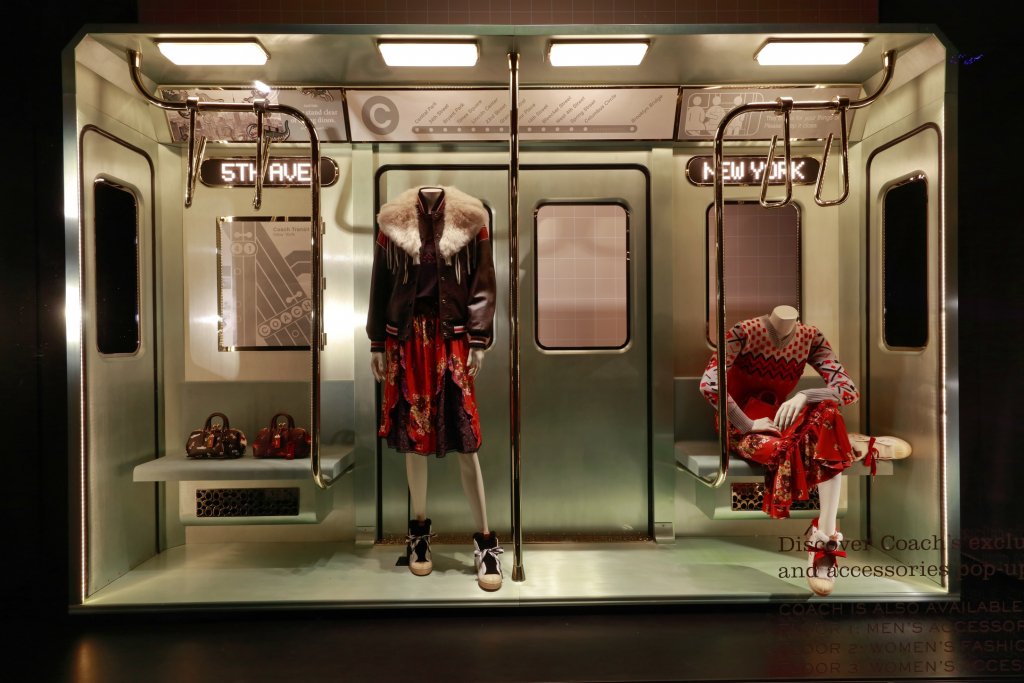 In order to stay within the client's budget, as well as to create visual interest, Coach alternated 3-D and 2-D displays, so one window might have had a tile work backdrop and a mannequin, while another would have a full 3-D subway scene.

"When I started working at Coach, my first project was to do reviews on the subway windows," says Knabbe. "It was cool to take something that I had seen so many times and recreate it in a new way."

The detail and hard work behind the project wasn't lost on the VMSD competition judges, either. "The detailing of the subway tile feels authentic, very 'New York subway,' " said judge Jamie Cornelius, Creative Director, ChangeUp Inc. (Dayton, Ohio).