Vice Versa Hotel Paris, the hotel of the 7 deadly sins. - Luxury Retail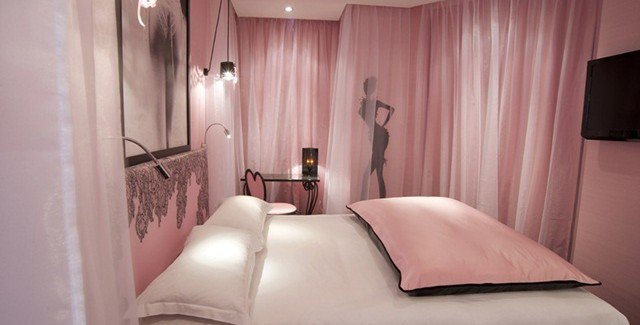 Different areas of the hotel offer elegance and glamor
This is a project signed by designer Chantal Thomass who, to successfully undertake such a challenge, did not hesitate to associate with famous interior Bastié Vincent.
Chantal Thomass chose the theme of the seven deadly sins in the entire hotel. She designed all the furniture: beds, cabinets, bedside tables, comfortable chairs, lamps and sconces, wallpaper, fabrics and curtains …
Seven plants, seven deadly sins, and hell in the basement. On the walls of the corridors can be read: "Douces nuits, joyeux péchés".