The world's most luxurious piano - Luxury Retail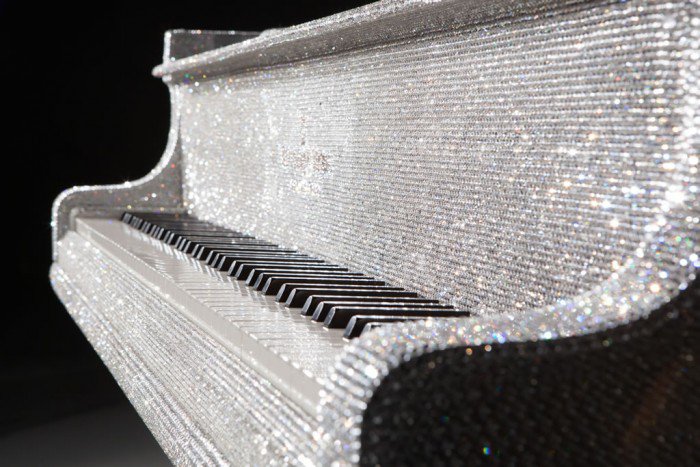 British bespoke piano company, Goldfinch has created what they are calling the world's most luxurious piano: a Steinway masterpiece customized with half a million Swarovski crystals.
A QATARI SHEIKH BOUGHT A $600K PIANO STUDDED WITH A STAGGERING HALF A MILLION SWAROVSKI CRYSTALS
Goldfinch collaborated with British contemporary artist Lauren Baker for this dazzling piano which was commissioned by an influential Sheikh in Qatar and shipped from Cambridge, England, to his home in Doha.
The custom crystal piano took an astonishing six months to create as each crystal on its surface has been painstakingly applied by hand. Above the piano's keys is the Steinway and Sons logo beneath which is the Goldfinch signature.
It's not just the outside that's remarkable.
"It's been a delight to bring another customer's dream to reality. We love nothing more than blurring the lines between timeless tradition and contemporary British art, but it's not all about good looks – our craftsmanship is combined with cutting edge technology for that seamless finish and ultimate musicality," – said Goldfinch director Tomas Norman.
This glittering marvel doesn't even need a player to dull its shine! Installed with self-play 'invisible controls', this piano pretty much plays itself. The price of this musical extravagance? £420,000, that's a cool $613,510!