The Pink Zebra: Restaurant/Bar - Luxury Retail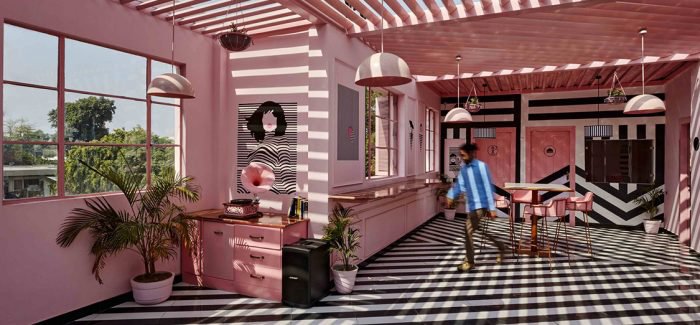 The Pink Zebra a restaurant/bar, this located in Kanpur, India.
This restaurant in india combines pink interiors with bold zebra stripes, inspired by the Work of Wes Anderson. The owners Sagar and Jaivardhan Bhatia admire the slightly mad, distinctive visual language of the film sets of the multiple Oscar-winning American film director, producer, screenwriter and actor.This restaurant in northern india references everything from the bygone days of the British empire to the films of Wes Anderson. The project, which has been designed by RENESA, is located inside of the oldest structures in Kanpur, a major industrial city formerly known as Cawnpore.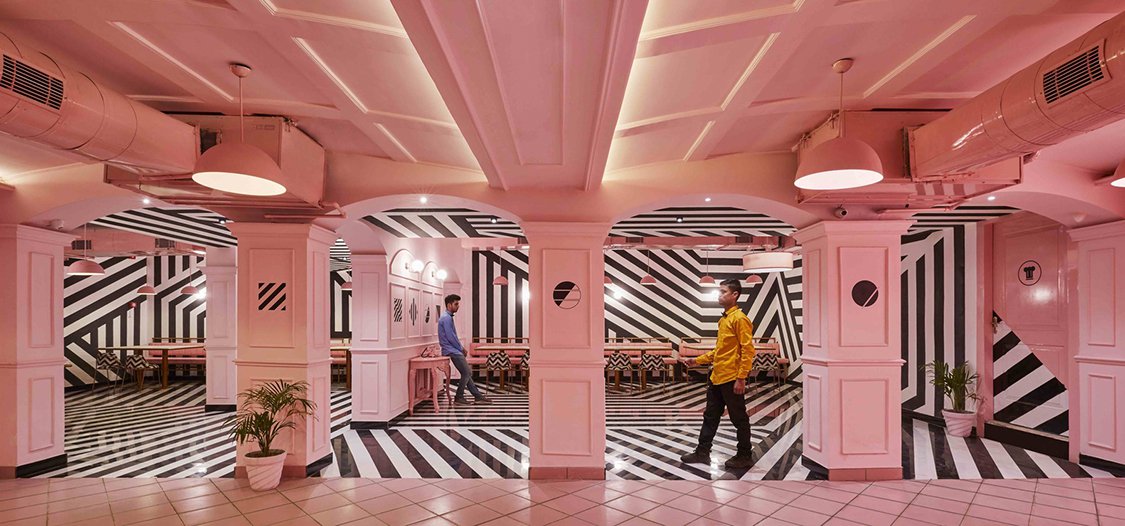 The idea began with a nod to the surreal sets of Wes Anderson, whose films the clients love. The stripes go every which way, along with pink slats on the ceiling that let lines of natural light shine through for added dramatic effect.
The boldly repurposed, two story space occupies one of the oldest buildings in Kanpure and includes a lounge and bar upstairs, a dining area downstairs plus a covered terrace. The total restaurant area, including the terrace, is about 4,000 square feet (370 Square metres).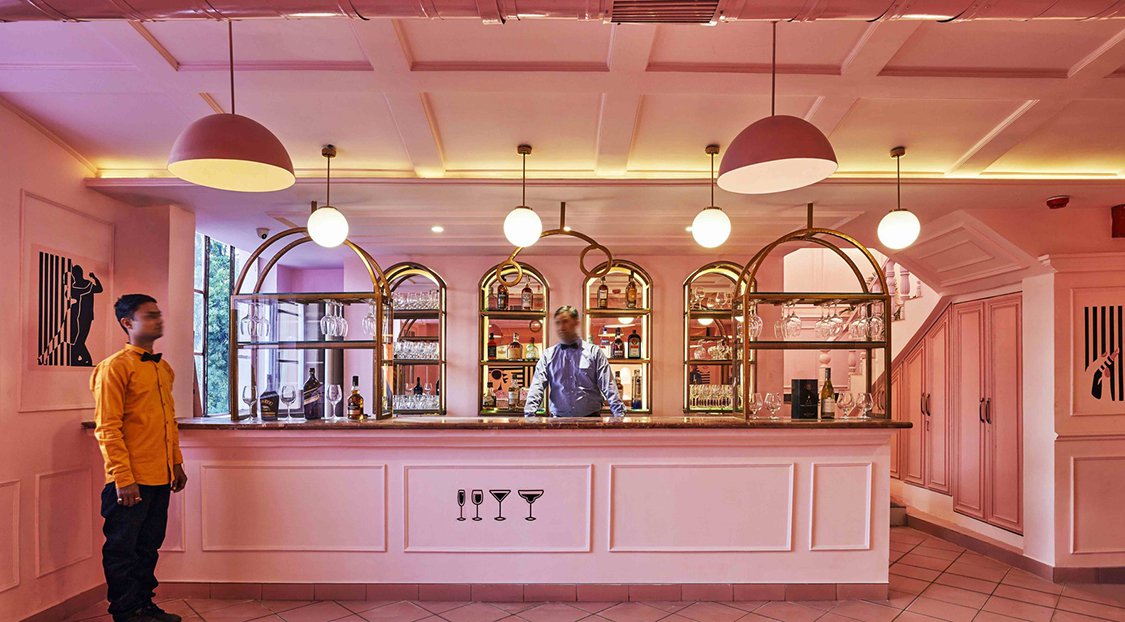 Decked out in black and white stripes and bubble gum pink, The Pink Zebra, aka Feast India Co., is bound to catch everyone's eye from a distance.
Described as a 'concoction of design theories', the scheme responds to the complex and contradictory architecture that populates the city.
'The core idea was to create a hybrid rather than pure, compromising rather than clean and leave the visitor hanging in the middle of an artistic sea,' explains the design team.
Combining this type of visual tone with the colonial British Raj history of the city, Renesa's head architect Sanchit Arora and his team produced a kitschy-chic retro combination of modern and colonial, ornate and structured.