The Clash De Cartier exhibition - Luxury Retail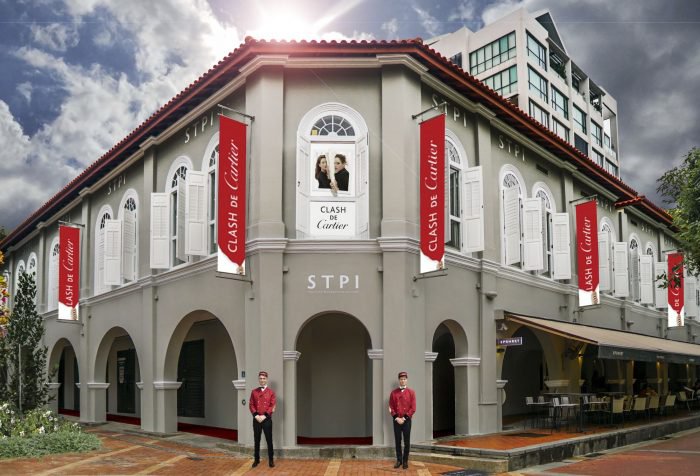 The Clash De Cartier Studio pop up to visit Singapore
The Clash De Cartier exhibition happening from Nov 15 to Nov 17 is a fun outing made for jewellery fiends and art and music fans too. Registration is open now.
In May, the French luxury maison debuted Clash de Cartier, its latest signature line of stud-and-spike rings, pendants, bracelets and earrings that are like a hyper sophisticated take on punk jewellery.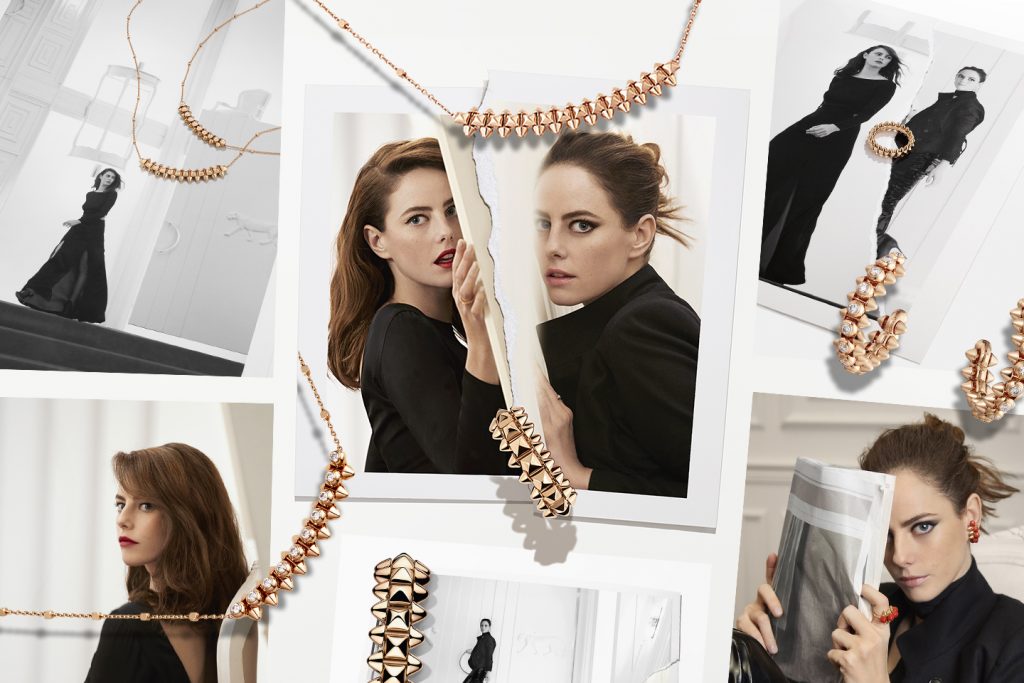 Now – reflecting the collection's cool, youthful spirit – it's taking over the entire STPI Creative Workshop & Gallery in Robertson Quay to launch the Clash de Cartier Studio, said to be its largest-ever pop-up in the region and open to the public.
Upon entering the venue, visitors will be asked to fill up a questionnaire to determine whether they would prefer to begin their tour at the bookstore or the record store. One can take a simple personality test to evaluate his or her alter ego.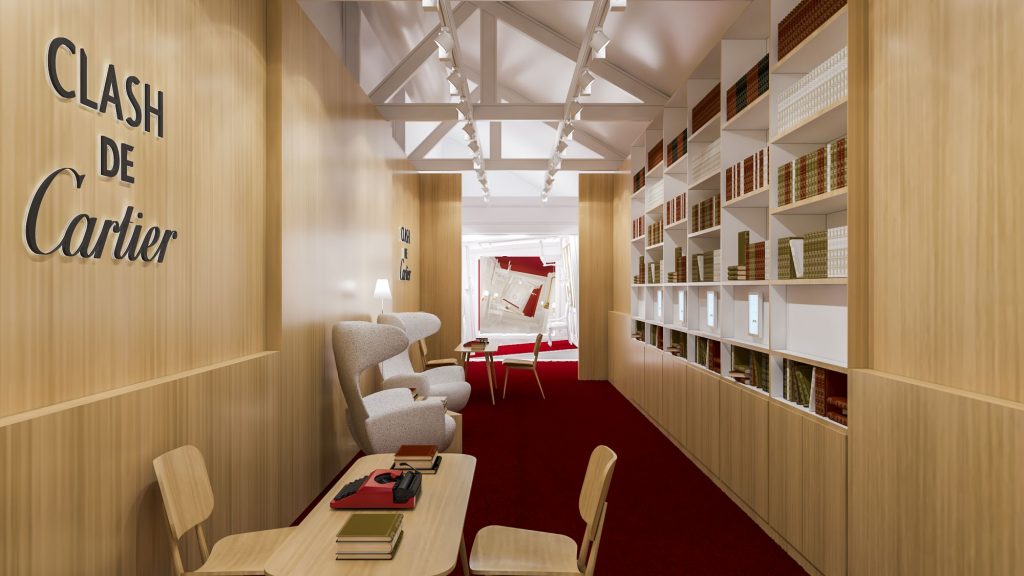 After which, the poets stationed there can personalise a haiku on a typewriter based on this persona. Those entering the record store will be surrounded by a cacophony of music – from classical to rock – curated by renowned French sound designer Michel Gaubert. Love the tunes? Scan the Spotify code and have the playlist appear in your own Spotify account.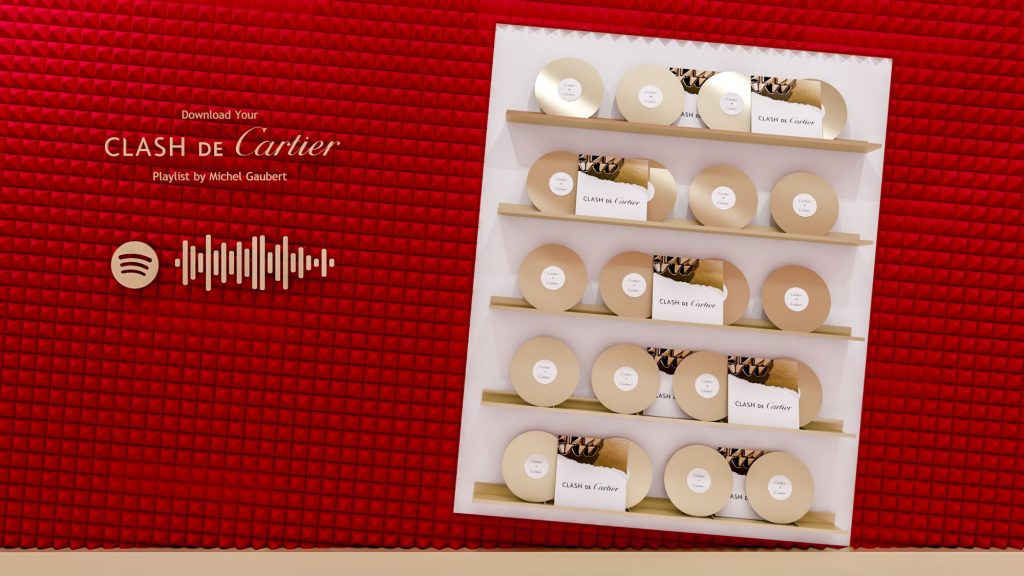 Any good exhibition organisers know that photo ops are really important. At the Clash de Cartier Studio, this comes in the form of a cafe which features a yin-yang inspired decor to reflect the clash of western and eastern cultures. One half of the space boasts a local coffee shop-inspired interiors while the other side is a sleek Mid-Century-style cafe. Complimentary pastry and beverage will be served for those feeling peckish.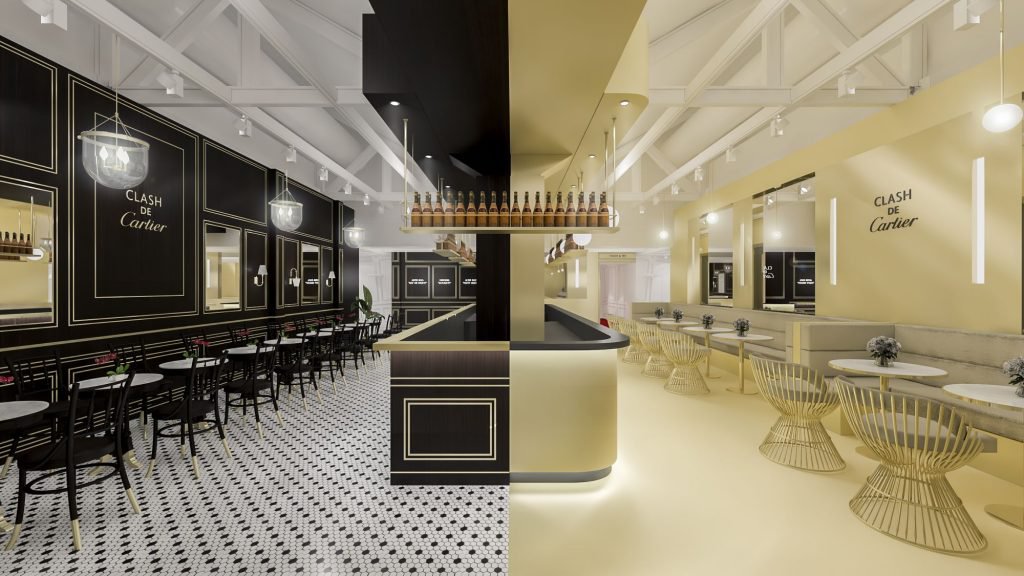 Running from Nov 15 to Nov 17, the event will display 30 or so pieces from the range – including white gold renditions that'll launch in stores next April – within interactive spaces inspired by art, music and literature. The free-to-public exhibition is open from 11am-9pm with the last entry at 8pm. You can sign up for hourly sessions at this micro-site.