12/07/2019 | luxuryretail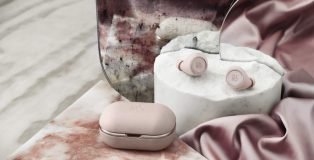 Bang & Olufsen Adds some Pink to its new Range of Speakers and Accessories
The signature Bang & Olufsen Beolit17, Beoplay H8i, Beoplay E8 2.0 and Beoplay Charging Pad have just received a new, stylish pink colorway, adding a little bit of glamour and more desirability to the meticulous design and excellent sound we were used with.
Read More
10/10/2018 | luxuryretail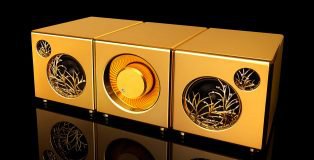 This one if its kind $ 5 thousand sound system is made from 60kgs of gold and diamonds
The River'sTone speakers created by a Japanese company called Anodic Supply in association with Michio Sakamoto – a sound engineer and former director of a Sony complex in Shinanomachi, Tokyo. The solid gold versions of these visually stunning speakers use over half a quintal of pure gold.